Read our weekly round-up that brings you the latest news on models, designers and celebs from the world of glamour and entertainment.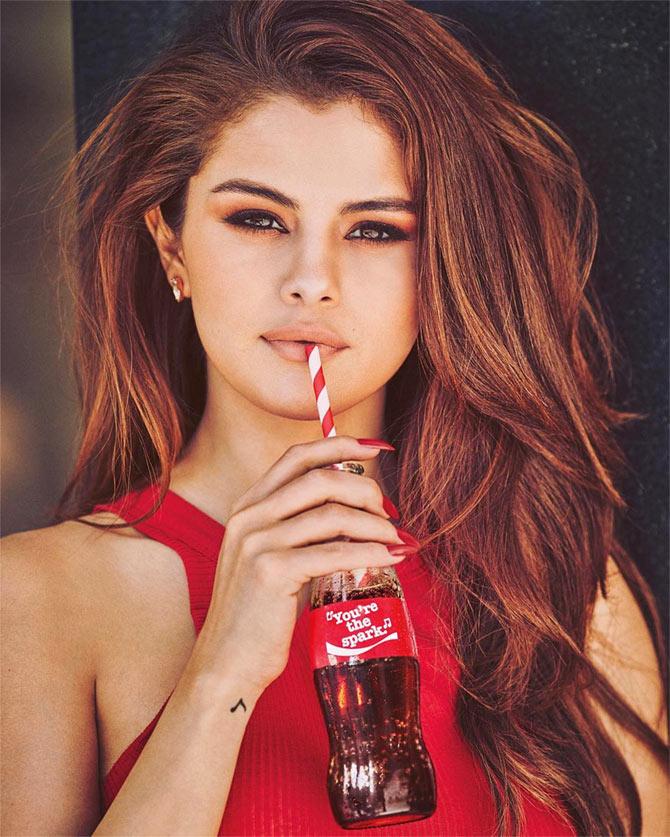 Photograph: Kind Courtesy Selena Gomez/Instagram
Selena Gomez is clearly the 'woman of the moment'.
A picture of the singer (above) has garnered 4.4 million likes on Instagram, making it the most-liked Instagram pic of all time. The previous record (3.7 million likes) was held by Selena's ex Justin Bieber, who uploaded a picture of Gomez and him sharing a kiss. But Selena's pic has made new records in the history of Instagram.
She captioned the picture: "When your lyrics are on the bottle."
In the photo Selena is seen dressed in a red T-shirt, as she stares at the camera, with a bottle of coke in her hand. The bottle features lyrics from her song Me & the Rhythm.
There's no denying that the singer looked stunning in this picture, with her long hair thrown over her shoulders.
Presently Selena enjoys the title of the most followed account on Instagram with 89.3 million followers.
****
Kim sports demure look on the Forbes cover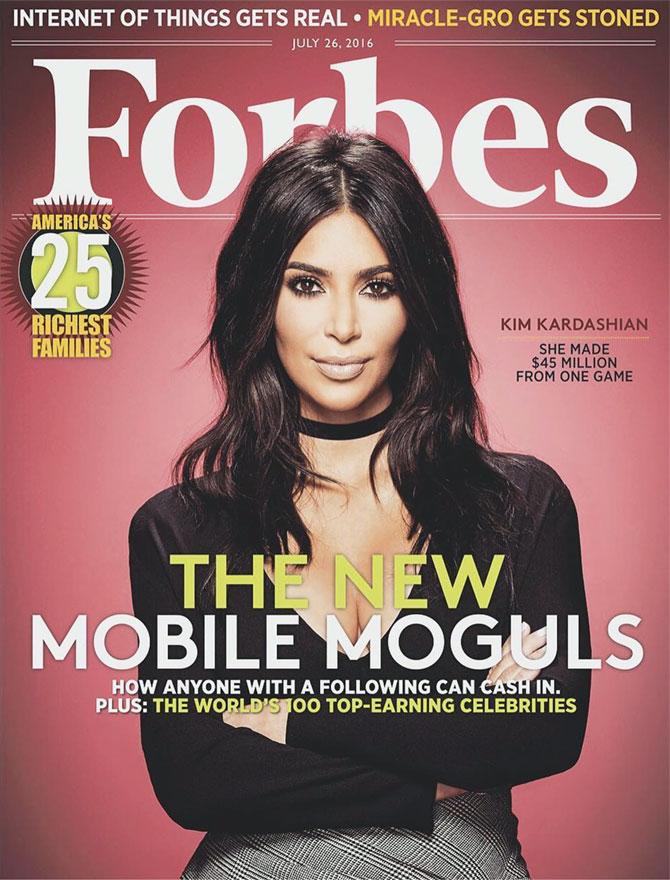 Photograph: Kind Courtesy Kim Kardashian/Instagram
Kim Kardashian does it again!
The television star has featured on the cover of Forbes as the 'new mobile mogul' thanks to the $45 million she made from one game!
On the cover, Kim kept it simple in a shirtless black jacket and a stunning choker on her neck, looking like a true-blue entrepreneur.
She shared a preview of the cover on social media and captained the pic: "Such a tremendous honour to be on the cover of @forbes!"
Paying a tribute to her father, she said, "I never dreamed this would happen and know my dad would be so proud."
Kim didn't hesitate to take a jab at her critics by tagging the pic #NotBadForAGirlWithNoTalent. We couldn't agree more.
****
Gisele goes topless for Givenchy Jeans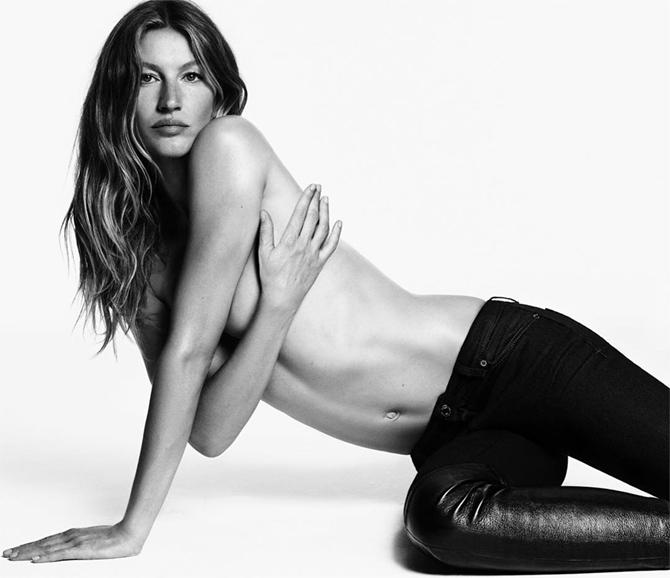 Photograph: Kind Courtesy Gisele Bundchen/Instagram
Brazilian model Gisele Bundchen, who has been announced as the new face of the brand along with fellow Brazilian Caua Reymond, is turning the heat in the latest campaign for Givenchy Jean.
In one of the campaign shots, Gisele is seen in just a pair on jeans with her right hand covering her bare assets.
In another pic, she is seen sitting on Caua's shoulders posing in just a pair of jeans.
The model uploaded these pics on Instagram, and has received a thunderous response from fans and followers.
This is not Gisele's first campaign for Givenchy.
The model had earlier walked the runway for the designer's Spring 2012 show and she also starred in the collection's campaign in 2012.
****
The secret behind Kylie's pout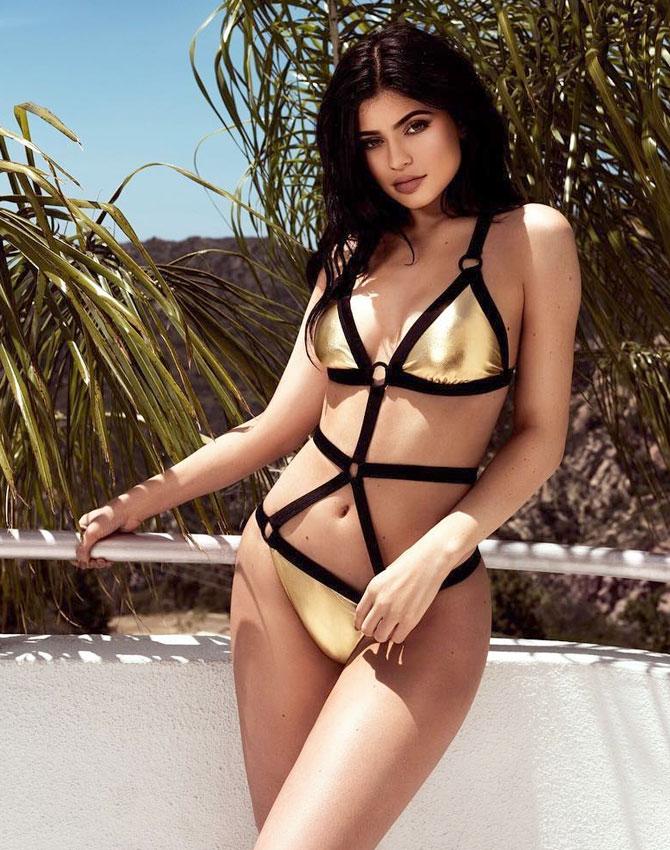 Photograph: Kind Courtesy Kylie Jenner/Instagram
Known for her cosmetically enhanced lips, the 18-year-old model, in an interview with Allure magazine said her lips were "too big" when she started using fillers, reports News.com.au.
"I definitely made my lips a little too big at one point," Jenner said in the interview.
"I got excited and felt like I needed to do a lot. And then you guys were like, 'Kylie, you need to chill'," she continued.
"And then I had to go back and have it fixed, and it was a crazy process," added the star.
The model joked that she was relieved she didn't end up on Botched reality series about bad cosmetic surgery.
"Thank God I didn't end up on Botched," Jenner told sister Kim Kardashian in her Allure interview.
Kylie, who launched a lucrative line of lipsticks, liners and glosses under her Kylie Cometics brand, admitted to having her lips plumped last year.
******
Sofia Vergera hosted a lemon-themed party on her birthday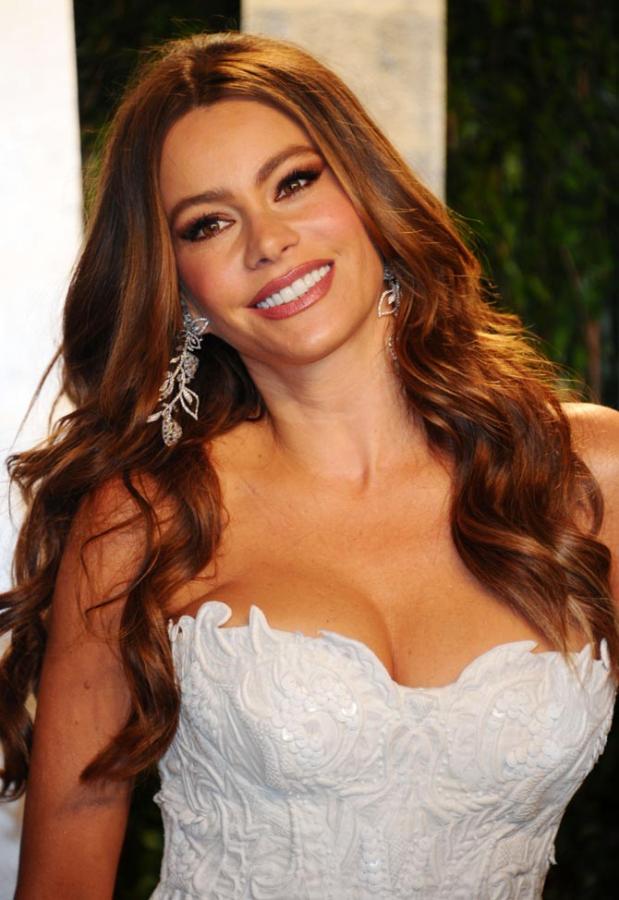 Photograph: Photograph: Alberto E Rodriguez/Getty Images
From a lemon costume to lemon decorations, an elaborated lemon infused menu and a custom lemon snapchat filter, the Modern Family actress rang in her 44th birthday on June 10 with an adorable citrus soiree for close friends and family.
Along with her hubby of eight months Jeo Manganiello and 23-year-old son, Manola Vergera, the actress' look-alike niece Claudia and her Modern Family co-stars attended the bash in Los Angeles, reports People Magazine.
"Happy birthday, Mom," Manola told the camera while Manganiello, gives a thumbs up while relishing gourmet treats from the food table.
"I can't believe you're turning..." the son added.
"18. She's turning 18. #HappyVerde," Manola captioned the video.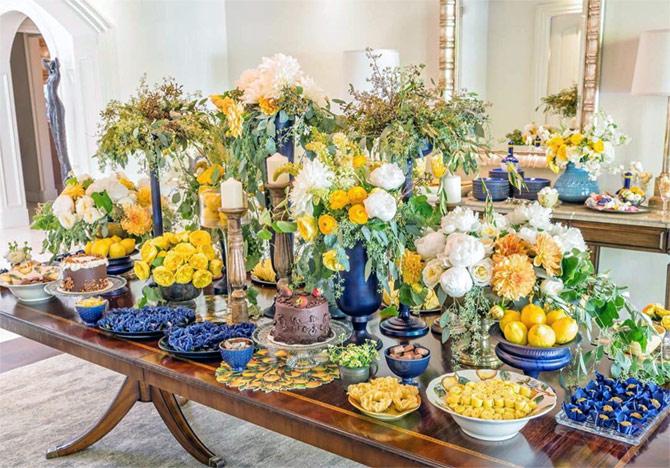 Photograph: Kind Courtesy

Sofia Vergera

/Instagram
Many of her costars including Paul Reubens, Jesse Tyler Ferguson and Ariel Winter, who plays Alex Dunphy on the hit comedy show took to social media to show her some birthday love as well.
Co-star Ferguson too Instagrammed a youthful photo of Vergara and himself laughing together.
"Happy birthday to my wacky, beautiful friend @sofiavergara! The only person I know who likes cake more than I do! I hope you eat a lot of it today!" he wrote alongside.
While the four time golden globe nominee looked stunning in a black laced, two-piece ensemble, she revealed the birthday party was a last minute celebration.
"I thought I was not going to be in town. I organised something really fast last week. So it's just going to be, like, a dinner; it's not going to be that big or that crazy, it's just going to be simple, 'cause I thought I really was going to be in New York," she stated.
****
Miley Cyrus gets a tattoo of boyfriend's fav snack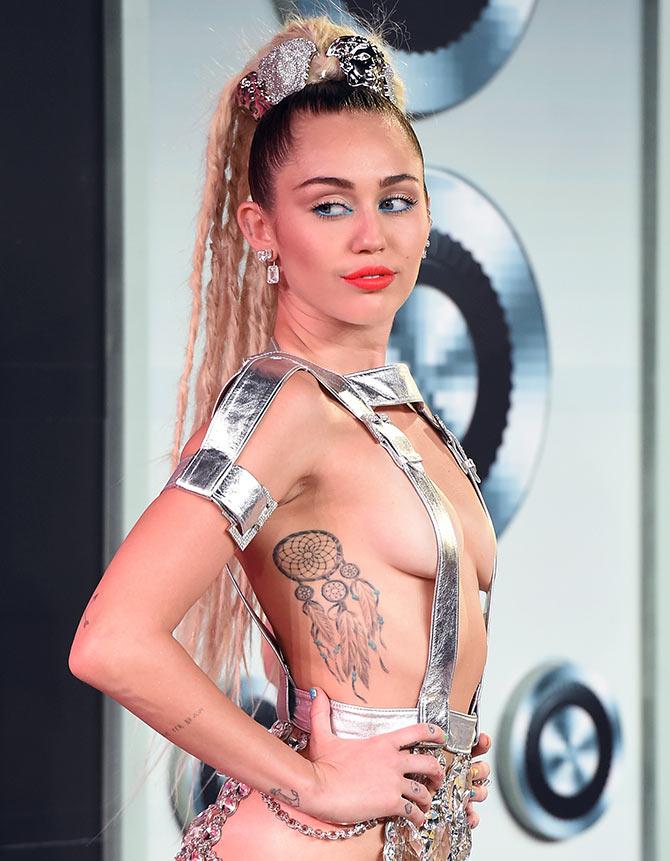 Photograph: Jason Merritt/Getty Images
To show her love for beau Liam Hemsworth, the 23-year-old popstar got his favourite aussie snack, vegemite inked on the back of her arm, reports US Magazine.
A Los Angeles-based tattoo artist Doctor Woo, who was enlisted by the Wrecking Ball singer for her tiny tattoo, uploaded a black and white photo of Cyrus' new ink on his Instagram account recently.
"@mileycyrus don't play when it comes to #vegemite," he captioned it.
Hemsworth's love for salty snack is nothing unknown.
In his interviews earlier, 26-year-old actor spoke about growing up on vegemite with his brothers Luke and Chris Hemsworth.
The lovebirds met on the set of their film The Last Song in June 2012 and started dating shortly after. Despite several tiffs, the duo rekindled their romance after this New Year.
Though nothing is confirmed yet, rumour mills churned that the couple would like to get hitched in the summers.
Reportedly, they want it to be a beach wedding.