From a catalogue model to starring on her first solo Vogue US cover, plus-size model Ashley Graham has all the inspiration to-be moms will ever need!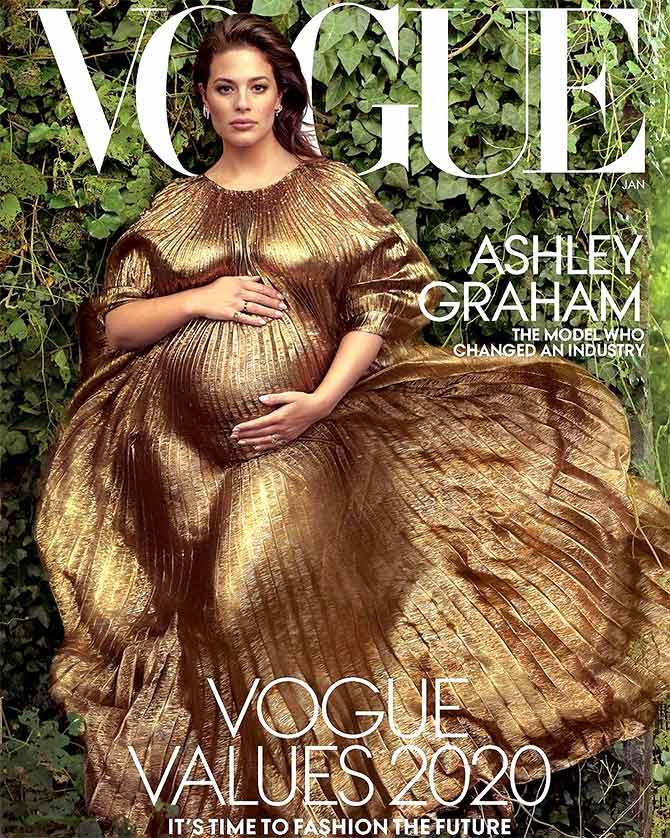 Ashley Graham has made a mark in the modelling world and now she has another reason to celebrate.
The plus-size model is expecting her first baby with husband Justin Ervin on January 11, 2020.
In her second trimester, she created history by flaunting her growing baby bump on the runway for Tommy Hilfiger x Zendaya and landed her first solo Vogue US cover.
In an interview with the mag, she revealed details about her modelling career that began when she was 12.
Back then, she was tagged 'plus-size'. And while models were continuously trying to get rid of that 'plus-size' label, Ashley embraced it and how.
'Now we are in a generation where women are embracing plus-size again, they're embracing the word fat, they're embracing curvy and big girl, because women are not one -- dimensional. Why use just one word to describe such a wide variety of women?' she shared with the mag.
'I think in this generation, authenticity is everything,' she added. 'It's gold. There's nothing sexier than being your true, honest self.
'And the more you are, the more accepted you are, and the easier it is to navigate through success. I don't have a persona. This is it. Just be yourself!'
On an Instagram post, the model revealed that she had gained 50 lbs (22 kg) during her pregnancy.
'And the best part is, I don't care!' she shared. 'I have never felt better, and I am so thankful that my body and son have allowed me to be as mobile and flexible as I have been.
'Between working out, yoga, acupuncture and lymphatic massages -- I finally feel like I figured out this whole pregnancy thing and how to feel my best,' she added.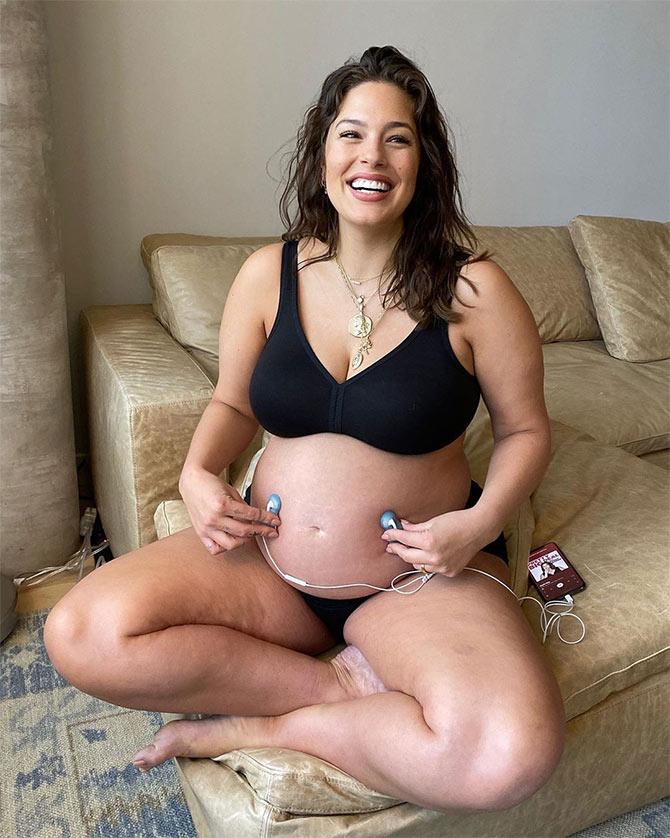 As for landing her first solo Vogue US cover, this is what the model had to say, 'Thank you @voguemagazine and Anna Wintour for embracing a conversation around pregnancy and motherhood, which can be both incredibly exciting and also isolating.
'The community and support I have discovered along the way has been incredible, and to share this monumental moment with my son and husband in the pages of Vogue could not feel more special.'