Gorgeous model-actress Lisa Haydon shares her beauty secrets.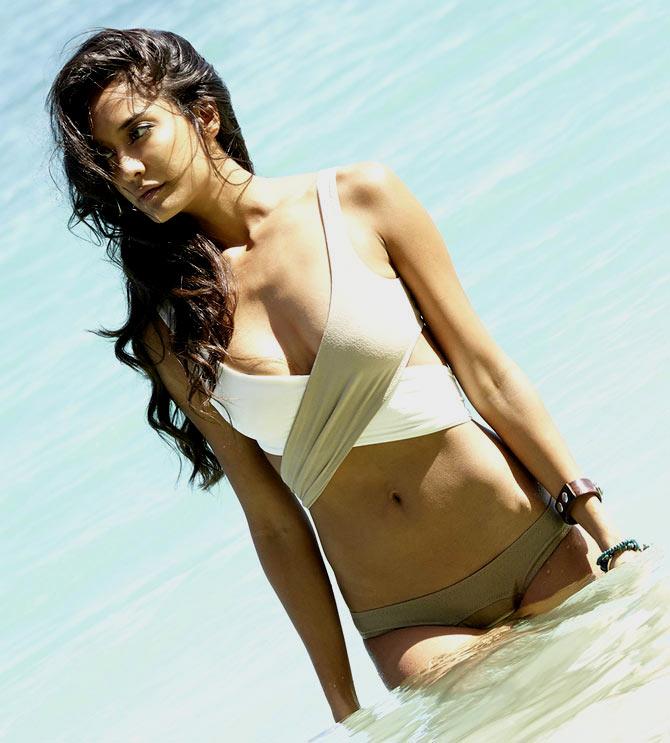 Photograph: A still from The Shaukeens.
There cannot be a better fashion statement than a fit, healthy body and naturally glowing skin. But you knew that, didn't you? Many of us, though, are still confused about how to achieve these goals. The stunning Lisa Haydon decided to help.
Speaking to Tista Sengupta/Rediff.com, the model-actress reveals how she maintains her lithe body and flawless skin.
What's the secret to your lustrous, shiny locks?
With so much environmental damage in a city like Mumbai, my hair certainly gets affected. At work, my hair is ironed, tonged and even coloured at times. This causes a lot of damage and hair becomes susceptible to fall and breakage.
You need to take care of your hair in the long term and give it a strong foundation. It's essential to invest in a good shampoo and conditioner to keep your hair healthy. You can also go for hair treatments every week.
Working women don't get the time to take care of their hair. What do you think they should do to maintain their tresses?
I don't think you need to do too much. I don't have the time to sit around with yoghurt or egg in my hair. And honestly, I don't even know if that works. I haven't tried it personally, so I wouldn't be able to comment on it.
I have a styling iron at home, so whenever I want to give a particular shape to my hair, I style it accordingly. I don't go to a salon for this.
It all zeroes down to the shampoo and conditioner you use. If you are using them properly, you will already have lustrous hair.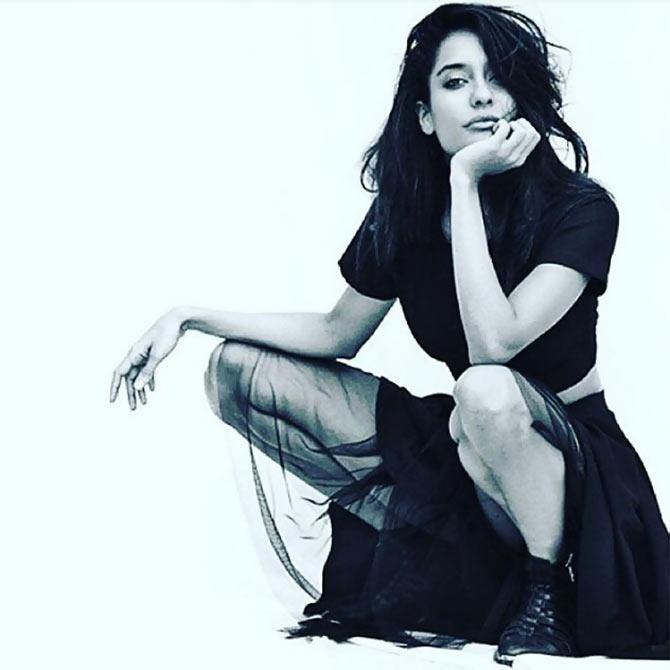 Photograph: Courtesy Lisa Haydon/Instagram
How does one achieve flawless skin? Throw some light on your daily beauty regime.
Just drink lots of water. I drink at least two litres of water every day, no matter wherever I am.
Getting a good sleep is also essential.
Stay out of the sun. I don't mean that you might get tanned; it's the harsh UV rays that can cause dark spots, lines, wrinkles, etc. You can apply sunscreen if your skin isn't allergic to it. Or perhaps wear a hat, like I do.
Remember, skin types are different for everyone. My skin is quite dry, so I use serums and oils to keep it hydrated.
I have a great serum from my organic beauty products line, Naked by Lisa Haydon, that I use every night. It has avocado, rose hip oil, germanium and lavender.
I like to rotate oils and moisturisers. If my skin is really very dry, I apply an oil. Otherwise, I stick to a moisturiser.
What's your makeup secret?
Less is more. Your skin should show through. I don't like it when the skin is all caked up.
These days, I like to keep big bushy eyebrows. Along with it, a bit of mascara and lip gloss is all that I need.
You wanted to become a yoga teacher, but got into modelling instead. Where does yoga fit in your life now?
Yoga has taken a backseat for a couple of years. I am into Pilates now. But I made a resolution this year to get back to yoga. Now-a-days, I try to look for a yoga studio wherever I am.
Through the different asanas, I have realised it's the breath that takes you to the next level. The calmer you are, the more focused you are, the more advanced your physical practice can get.
What yoga practice would you recommend?
Ashtanga is the one that I prefer.
This method of yoga involves synchronising the breath with a series of postures that helps in improving circulation, having a calm mind and a light yet strong body.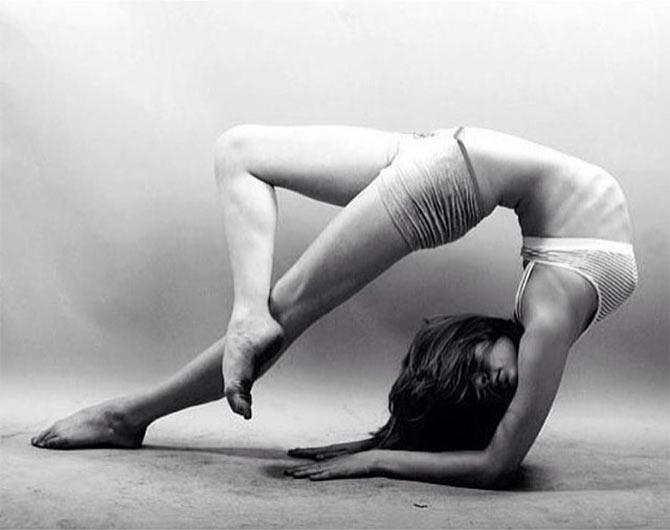 Photograph: Courtesy Lisa Haydon/Instagram
What's your diet regime?
I don't really follow one. It's difficult to do so, especially when you are travelling all the time. I think if you are drinking lots of water, exercising and sleeping properly, half your work is done.
When it comes to food, I am not very disciplined. One should obviously avoid fast food. But I have chocolates daily and also indulge in cheese and pizza.
When you want to have such food items, go for the best quality available, like Lindt chocolates (laughs).
What are the food supplements one should include in their diet?
I include Vitamin C in my diet. Omega 3 capsules are also a must. But I wouldn't recommend this to everyone.
I think it depends from person to person. They should consult their health specialists before they start taking it.
One compliment you hear often?
'You have beautiful hair'. And I really do!
I had curly hair earlier. But I have invested in nice hair treatments to change that.
Women's Day is round the corner. Your message for men and women?
Men, please be nice to the girls. And women, treat him mean, keep him keen (laughs).