The American model is all set to launch her own line of cosmetics and beauty products.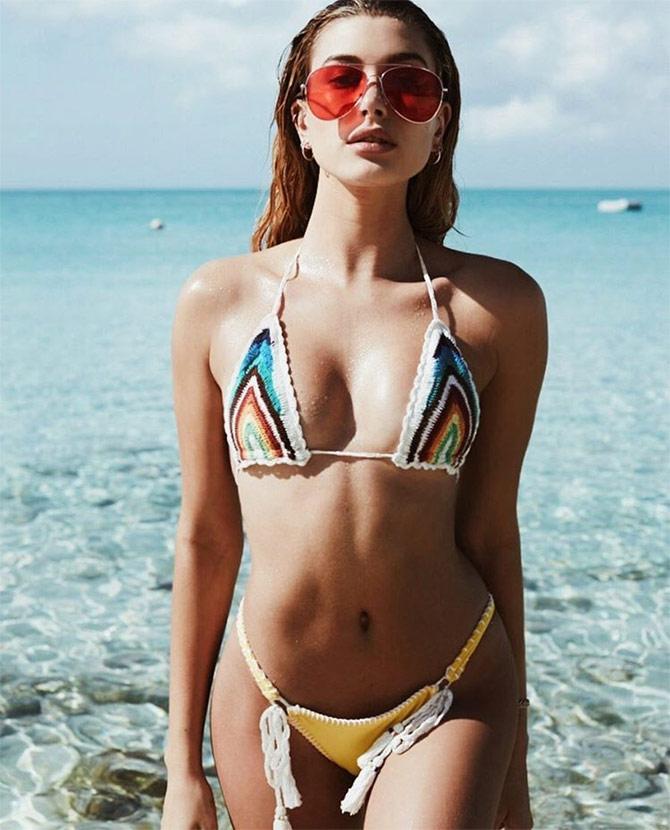 Photograph*: Kind courtesy Hailey Baldwin/Instagram
American model Hailey Baldwin, who recently tied the knot with singer Justin Bieber, has put her married name to work by trademarking 'Bieber Beauty' and is soon going to launch her own line of cosmetics and beauty products.
The 22-year-old model filed trademark paperwork for 'Bieber Beauty' on April 10, with an intent to launch "beauty and cosmetic products" according to the documents obtained by 'People,' from the United States Patent and Trademark Office.
While details surrounding the collection have not been revealed yet, fans can expect "beauty and cosmetics products" to eventually roll out, which could include a broad array of items, reported The Hollywood Reporter.
Baldwin is currently the global ambassador for BareMinerals, so she probably would not officially announce her own line until the contract ends.
Although this will be her first beauty brand, she has plenty of experience in the beauty industry through her work with L'Oréal Professionnel (as a brand ambassador) and ModelCo (where she created a makeup line for the brand).
In September, she was announced as the new face of BareMinerals, and she starred also starred in their 'Full of, Free of' campaign.
When it comes to fashion, the model has been associated with Levi's, Adidas, H&M, and Roxy. She has also collaborated with Hawaiian pro surfer Kelia Moniz on a swimwear line called 'Sister' that was launched last month.
In October 2018, she filed to trademark 'Hailey Bieber' for a huge range of fashion products including athletic shoes, bathing suits, jeans, dresses, blazers, skirts, shorts, hats, T-shirts, sleepwear, lingerie, loungewear, footwear, jackets, jogging suits and more.
The model, who got engaged to Justin in July 2018 and secretly married him at a New York City courthouse in September of the same year, officially changed her last name from Baldwin to Bieber on social media two months after the couple tied the knot.
However, the two aren't in any rush to hold a religious ceremony following their courthouse wedding, a source told People.
"They're working with the schedules of all their friends and family to make sure they can be surrounded by the people they love. There's no real rush. They're already legally married, but they're very excited about throwing a celebration with their loved ones," the source said.
Image published for representational purposes only.