The weekly fashion round-up, where we bring you the latest on supermodels, style, designers and everything in-between.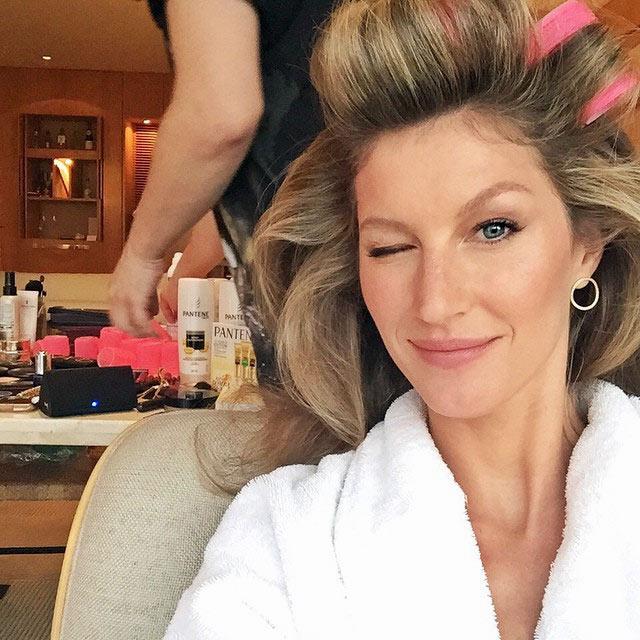 Photograph: Kind Courtesy Gisele Bundchen/Instagram
Yes, you heard it right.
Brazilian supermodel Gisele Bundchen is the world's highest-paid female model in the world according to Forbes magazine.
She acquired the Number One spot on Forbes' list of Top-earning Models of 2016.
And what's surprising is that she has successfully been holding on to the title for quite a long time. Her career spanned over 20 years and according to Forbes she has made more money than any model since 2002.
A 36-year-old model, Gisele is a mother of two and retired from the runway two years ago. But post her retirement, the bombshell still continues to rake more moolah than the other models in the world.
Close on her heels is Brazilian model Adriana Lima who came second with $10.5 million in a year.
Models Kendall Jenner and Karlie Kloss tied for the third place with $ 10 million.
****
Rihanna gets inked for Drake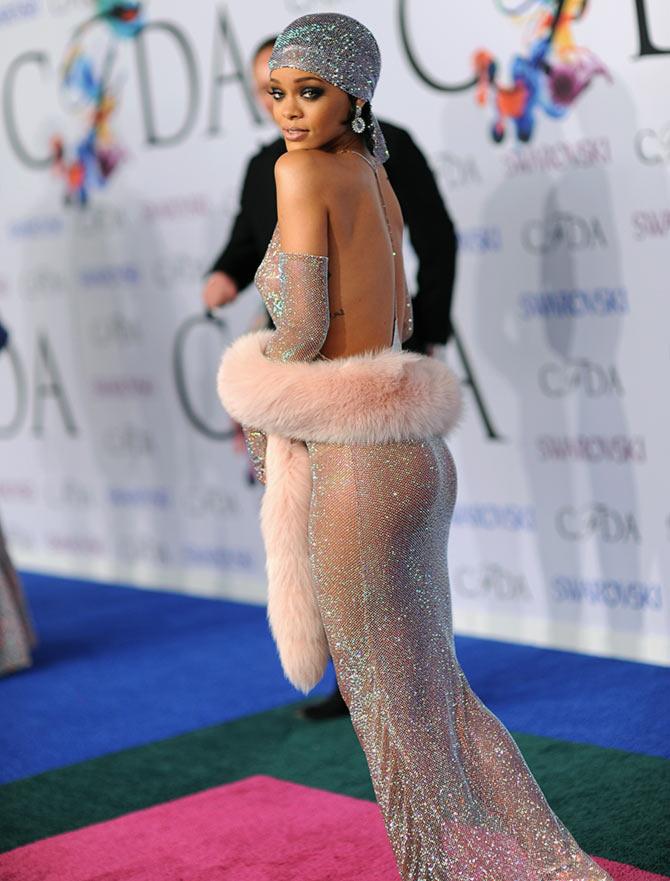 Photograph: Dimitrios Kambouris/Getty Images
It's official that singer Rihanna and Drake are a couple. And to prove her love for him, Bad Gal Riri got inked.
She got a permanent shark tattoo, which is a cute reference to their date in an aquarium when Drake gifted her stuffed animal shark.
It was tattoo artist Keith McCurdy, who revealed the tattoo on Instagram with the caption: "Camo shark for my dear friend @badgalriri."
Photograph: Kind Courtesy Bang Bang/Instagram
The 28-year pop-star has got a camouflage shark inked on her ankle that carries a "special significance" to their bond, reported E! Online.
This tattoo probably has come after Drake's love profession for the pop-star at the MTV VMAs recently.
The couple was then spotted together many a times, with the recent one being a party night at Miami, where the two were "kissing, hugging and dancing close to one another".
Looks like Rihanna has sealed her relationship with Drake with this new tattoo on her bod.
****
Cara caught without pants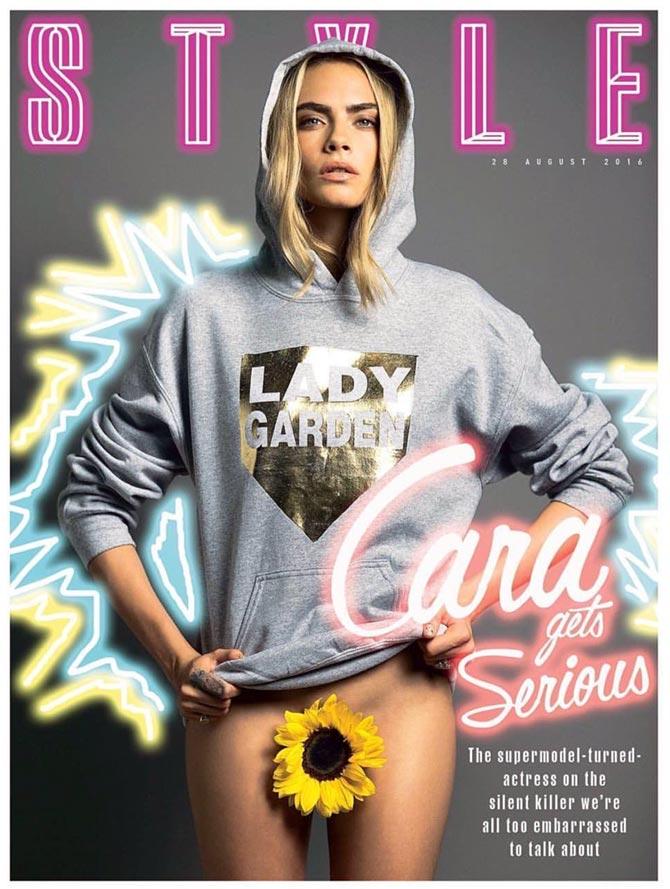 Photograph: Kind Courtesy Cara Delevingne/Instagram
English model Cara Delevingne posed pantless on the cover of Style.
The model posed for the cover in just a hoodie and a flower covering her asset.
She did it in a bid to raise awareness for gynae cancer, a silent killer that women across the world are too embarrassed to talk about.
"I am so happy with this cover and thrilled to be helping raise awareness for a cause that is so important @gynaecancerfund," she wrote alongside the picture which garnered over one million likes on Instagram.
The model is part of the Lady Garden Campaign, which hopes to change the future of gynae cancer.
Cara recently was in the eye of controversy when she revealed that she is in a relationship with girlfriend American singer Annie Clark, better known as St Vincent.
Talk about a beauty with a golden heart!
****
Kanye West: Not a day passes without talking to Kim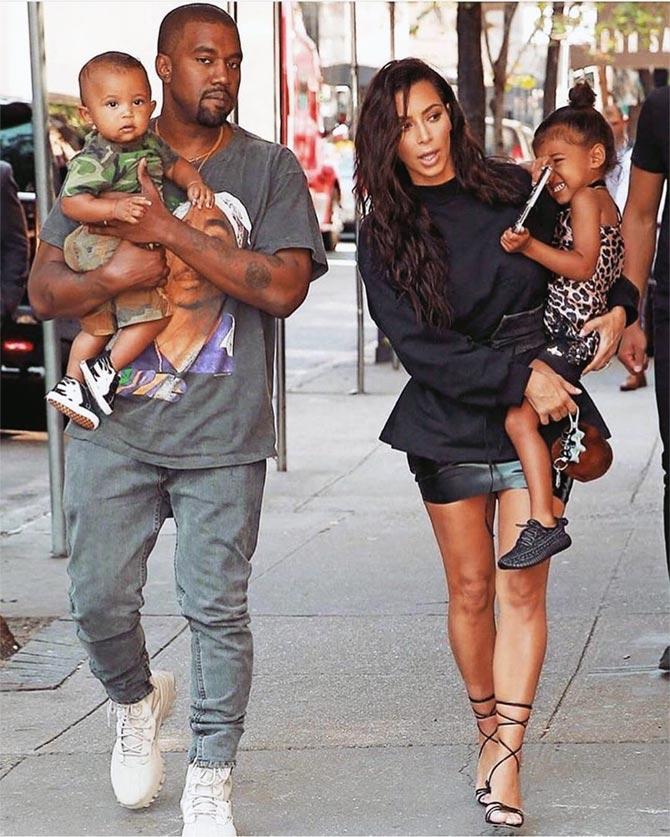 Photograph: Kind Courtesy Kim Kardashian/Instagram
Kim Kardashian and Kayne West tied the knot two years ago, but the rapper recently revealed that his performances were often inspired by the reality star long before they officially started dating.
"Her (spirit) was there even before she was my girlfriend. I would do these performances and hope that she would see me in my cool outfit and think that I would be cool enough to be her boyfriend," Kanye said, in an exclusive interview with E!Online.
The 39-year-old said he doesn't pass a day without talking to Kim, he misses his family of four "more than anything."
As per sources Kim will soon join her hubby on the road, and their children, North and Saint West are coming along.
"To be able to see my daughter and my son and my wife, it's amazing," said the 'Famous' hit-maker, adding, "I feel extremely blessed and I'd like to do everything I can to give as dope a performance, give all of that energy to the crowd, have people have as good as time as possible and feel inspired."
****
Kylie gifts herself a home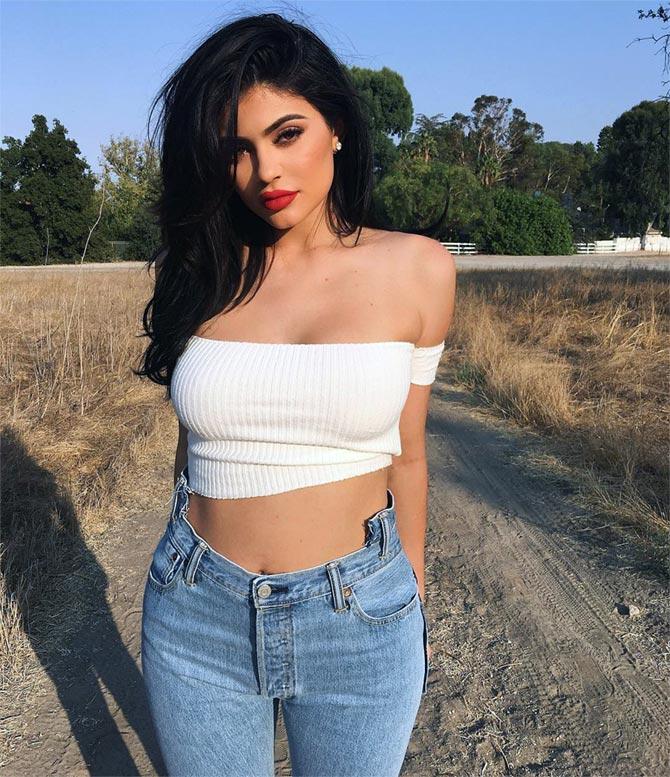 Photograph: Kind Courtesy Kylie Jenner/Instagram
O
n her 19th birthday Kylie Jenner bought a $ 4.5 million villa.
The new home is in the same exact neighbourhood as her mother Kris Jenner.
The Keeping Up With the Kardashians star's realtor Tomer Fridman confirmed the cost of her second house this year and said it is actually next door to the home she bought in May for $ 6 million, reports E!Online.
The mansion is spread in an area of 3.9 acres and has four bedrooms and an equal number of bathrooms.
According to sources, the 19-year-old reality TV star will be using the new property as a home-cum-office.
****
Blac Chyna flaunts baby bump in style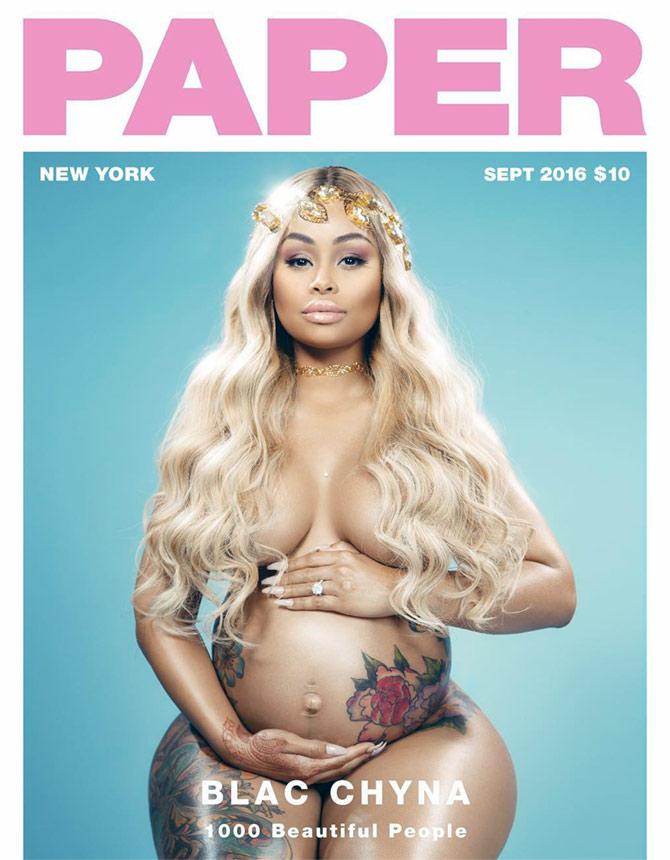 Photograph: Kind Courtesy Blac Chyna/Instagram
M
um-to-be Blac Chyna posed nude for
Paper
's Beautiful Class of 2016 cover, revealing her baby bump.
The mogul and entrepreneur is engaged to TV star Kim Kardashian's brother Rob.
With her crowning glory thrown over her shoulders and her body painted with tattoos, Blac was confidence galore on the cover of the September issue of the magazine.
Blac uploaded the cover on Instagram and captioned it: "Always be yourself, express yourself and have faith."
****