Want to impress your man on your first date? Don't let your attire spoil the day.
Congrats girl! Finally you are going on a date with the guy you have been eyeing.
Time to look your best and charm him with your awe-inspiring persona and confidence.
But to win the 'dressed to impress' game, you have to strictly avoid certain style mistakes.
Scroll down to check out 10 styles that should be given a miss.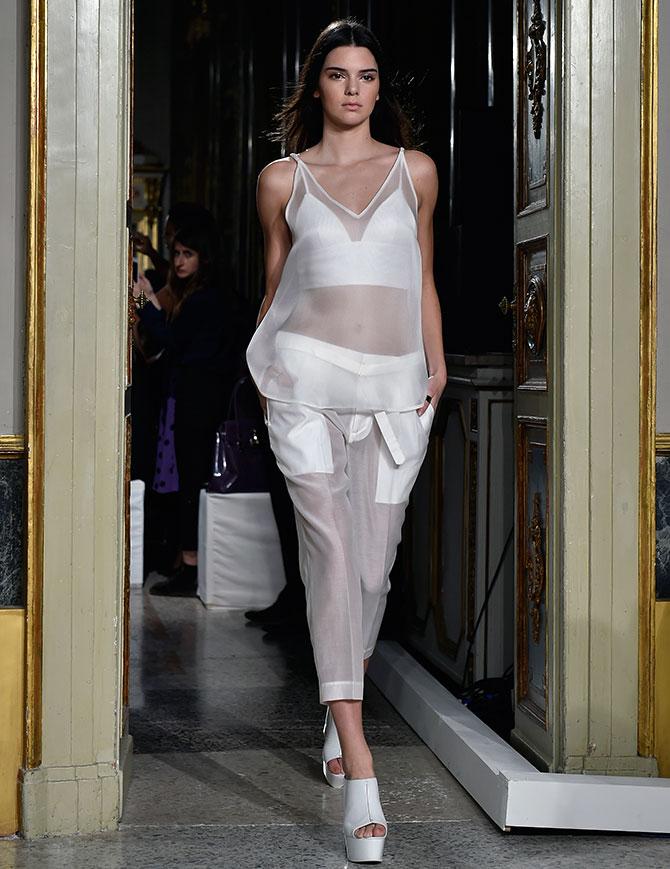 IMAGE: Think flaunting your chiselled figure in a sheer ankle-length jumpsuit, like Kendall Jenner will catch your date's attention? Not true dear!
Woo him with your strong personality than exposing much flesh. Remember, a slow reveal is always a good way to start.

Photograph: Stefania D'Alessandro/Getty Images
IMAGE: Follow in Kim Kardashian's footsteps and save that little black dress for a fancy dinner or party after you know your man better.
Better to wear something easy-going that you can carry everywhere. Maintain a dash of casualness in your look so it doesn't feel like too much pressure on you.

Photograph: Kind courtesy Kim Kardashian/Instagram
IMAGE: Highlighting your tresses will zing up your date look. Glam it up with subtle colours than going overboard with weird hues like pale pink as worn by Sunny Leone or fiery red like Lady Gaga. #SoNotCool

Photographs: Kind courtesy Sunny Leone, left, Lady Gaga/Instagram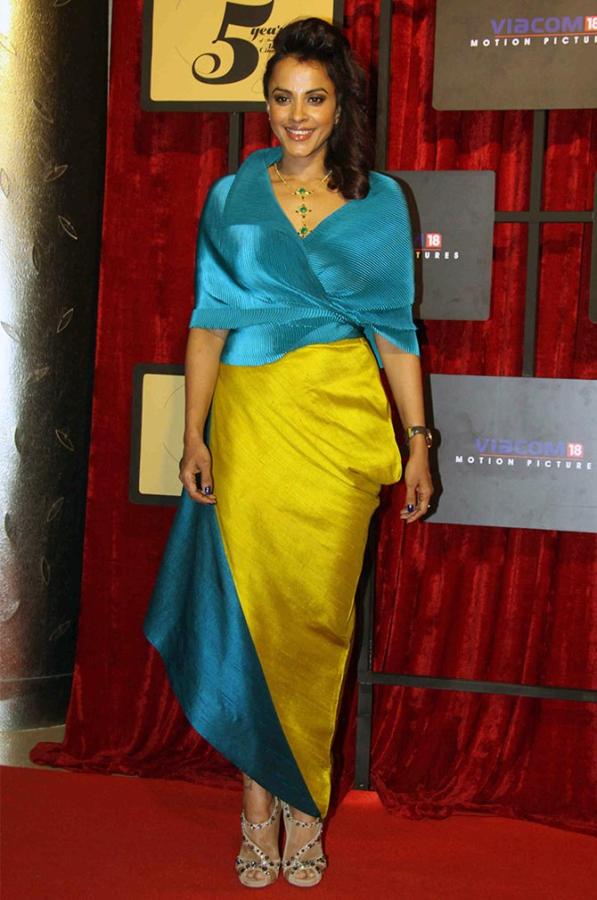 IMAGE: Don't go cray-cray (crazy) over new trends. You might end up committing a major fashion faux pas.
Singer Manasi Scott's outfit here was a big fashion failure. The twin colour ensemble looks nothing more than a curtain cloth.

Photograph: Pradeep Bandekar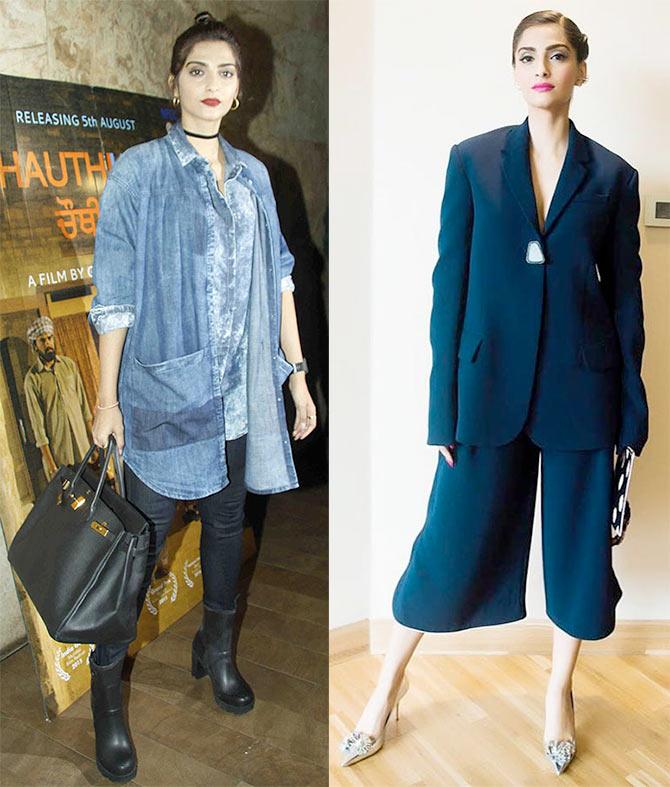 IMAGE: Give your sloppy clothes some rest at home. Don't throw on ill-fitted clothes and baggy outfits that will make your style game go completely wrong.

Photographs: Pradeep Bandekar, left; Kind courtesy Sonam Kapoor/Instagram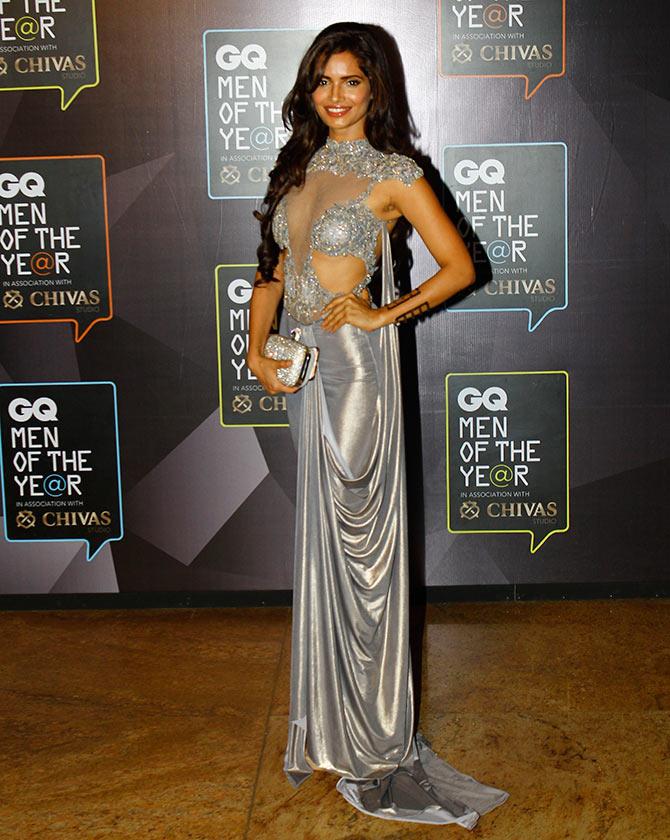 IMAGE: Your attitude should shine, not your dress. No point dazzling so much that it almost blinds your date. Remember your date might not be a pro at handling so much sparkle.


Photograph: Hitesh Harisinghani/Rediff.com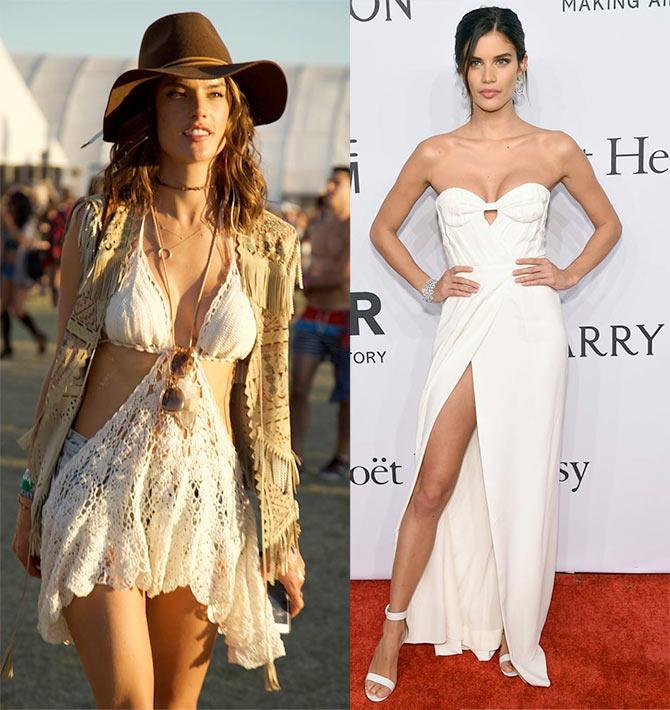 IMAGE: You have taken a long time to dress up, but you can still run the risk of a wardrobe malfunction.
So girls, don't pull a boob scoop while your date is on. Just ditch the idea of opting for slip dresses or tube, thigh-high slit outfits.


Photographs: Kind courtesy Alessandra Ambrosio/Instagram, left;

Michael Loccisano/Getty Images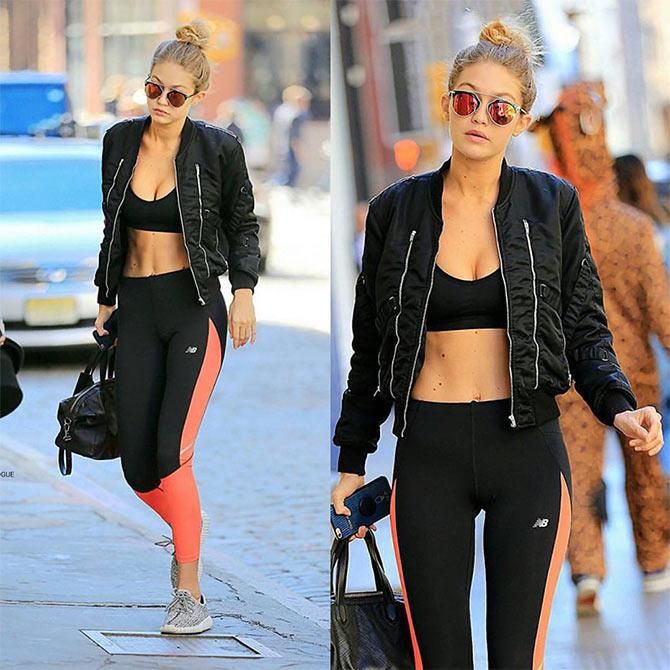 IMAGE: Going casual isn't wrong. But donning the athleisure trend -- that looks too carefree -- may not leave a good impression on him.
You can perhaps replace your training pants with a pair of printed jeggings to maintain a relaxed yet suave look.


Photographs: Kind courtesy Alessandra Ambrosio/Instagram,left,

Michael Loccisano/Getty Images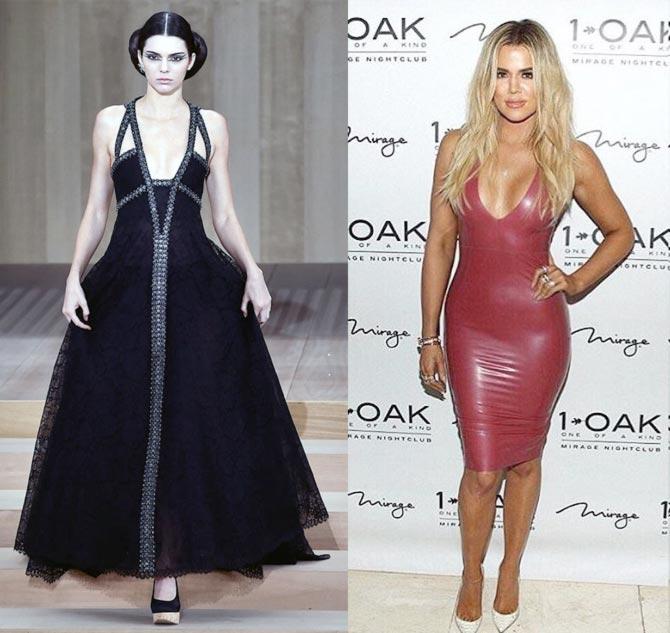 IMAGE: Know the difference between sexy and comfy.
A floor-scraping gown, left, or a curve-cinching dress will certainly have his eyes on you. But why put yourself through the misery of wearing an outfit that has to be lifted while taking a stroll or adjusted all the time? Wear something that you feel good in.

Photographs: Pascal Le Segretain/Getty Images, left, Kind courtesy Khloe Kardashian/Instagram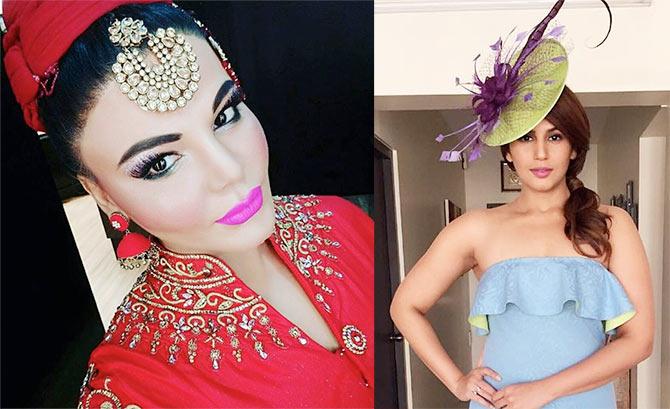 IMAGE: So what if you are a pro at make-up and have a bunch of exotic accessories. Doesn't mean you have to show it all on your first date.
Be it Rakhi Sawant's bright white foundation all over her face with pale patches of red blush and fuchsia lip stain, left, or Huma Qureshi's huge headgear, they both look hideous.
Just let your skin breathe and keep it natural.

Photographs: Kind courtesy Rakhi Sawant, left; Sanjana Batra/Instagram
Check out trendy outfits and accessories on Rediff Shopping to glam up for your first date!