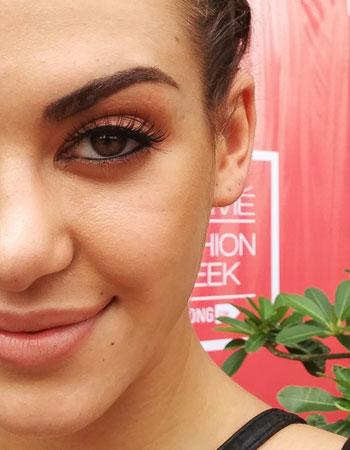 It isn't rocket science discovers Rajesh Karkera at Lakme Fashion Week. Read on!
How do some of the most stunning models look so good all-the-time?
How do they get that flawless, gorgeous skin?
Rediff.com's Rajesh Karkera finds out:
Alicia Komodromos
I use a make-up remover and then I cleanse tone.
Followed by that, I use an antibacterial gel on my skin to prevent pimples.
Once a week, I exfoliate... just a gentle one and I use a face mask just to keep my skin fresh and nice.

Archana Akhil Kumar
Since we always have makeup and hair changes during the fashion week, keeping my skin moisturised is among my top priorities.
I cleanse very well before and after makeup.
I use a lot of water solution makeup remover such as Bioderma and Vichy
I usually use moisturisers by Keels and the eight-hour moisturiser from Elizabeth Arden.
I also use Artistry Ideal Radiance and Youth Infinity Creme
And I use a lot of Lip Balm.
Kanishta Dhankar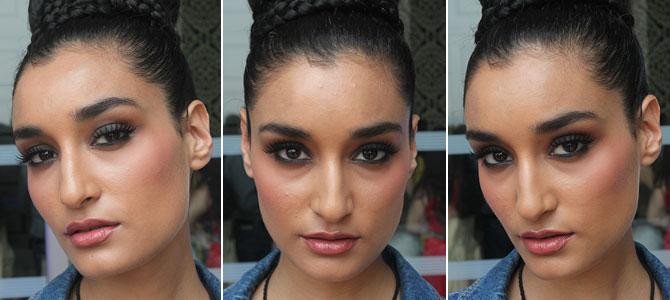 It is really important to get your make up off correctly and then moisturise and clean really well with water.
Don't forget to hydrate and drink lots and lots of water.

Sanea Sheikh
During fashion weeks I have makeup on my face for 12 straight hours so the first thing I do at the end of the day is remove the makeup using an oil based cleanser.
An eye makeup remover works wonderfully too. Use it all over your face. Clean everything including the mascara and the lash glue.
Then use a good face-wash and tone it with a good toner.
Wind up with a night cream and go to bed :-)
And yes... don't forget to drink lots of water during the day!
Arshia Ahuja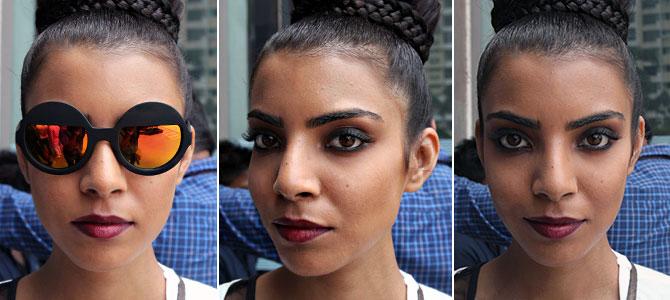 Usually, I use an oil-based Maybelline eye makeup remover and clean my whole face makeup with it, especially eyelashes because mostly all the glue and the maskara is always stuck there.
Then I just wash my face with a Clinique cleanser and Clinique face-wash, apply some toner and get my beauty sleep. :-)
Maria Cherniakovych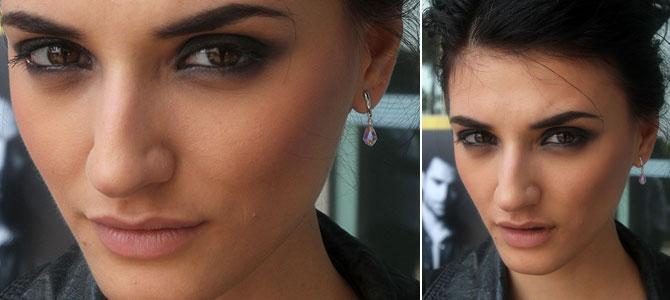 There are no special skincare secrets to take care of your skin during fashion week.
Drink lots of water. Use a good moisturiser. And in-between the shows since we don't change the foundation, I just spray thermal water on my face.
I eat the right food and drink lots of water.
Just the other day I did a juice cleanse, which means I only eat raw food and fresh vegetable juices!
I did it for the whole day and it feels really good.
And yes did I mention drink lots of water?
Drink lots of water! :-)
Sony Kaur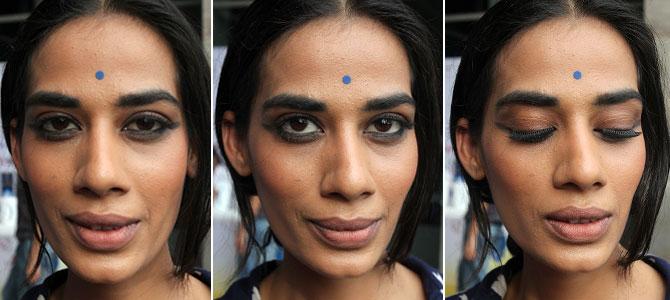 After a hectic day, I take off my make up with makeup remover from The Body Shop.
Then I apply moisturiser and under-eye cream and of course my lip balm. Then I go to bed! :-)
Deepti Gujral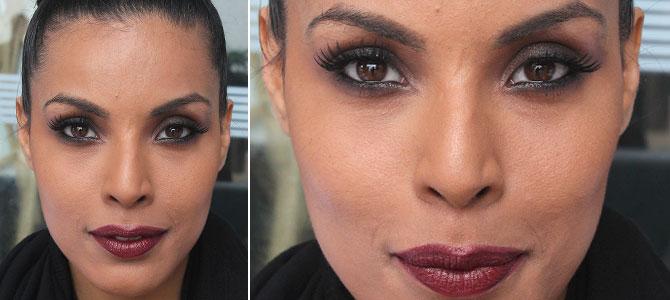 I basically like to use Clinique products because they are allergy free.
And some very basic moisturiser, generally gel-based because it is very hot in Mumbai.