This Russian model has been officially declared to have the 'world's longest legs'.
Ekaterina Lisinaru, 29, has legs measuring a staggering 52 inches in length!
A former basketball player, she features in the new Guinness World Records 2018 and fits into a 47 (EU) shoe size -- that's way bigger than the average feet of women across the world.
In an interview, Ekaterina confessed that she wanted to become a model since the age of 16. But initially her professional basketball career didn't let her do so.
She added that her parents too were tall -- her mother is 6 ft and her father, 6 ft 5 inches.
Back in school, Ekaterina was often bullied for being the tallest girl in her class.
All photographs: Kind courtesy

Ekaterina Lisinaru/Instagram
Her older brother, Sergei is 6 ft 6 inches tall.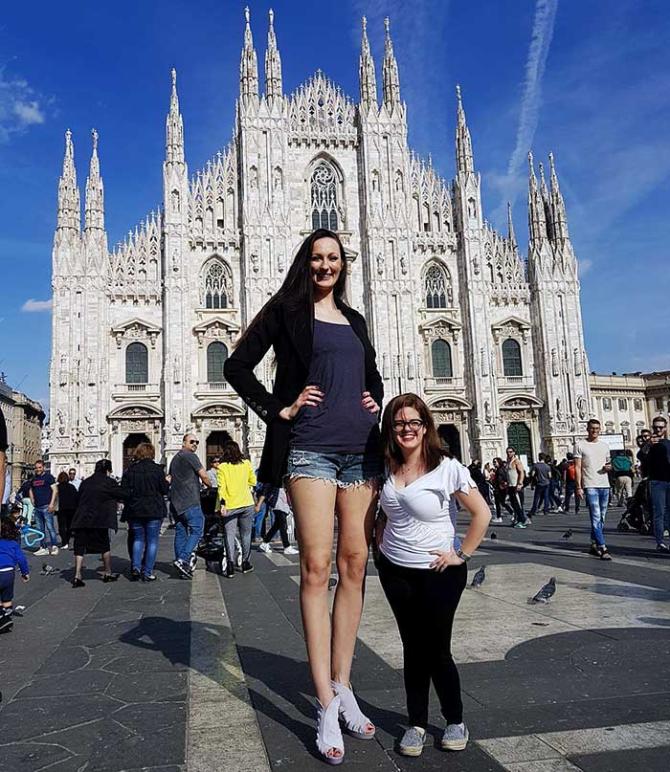 That's what it looks like for an average woman to be standing next to her.
All the furniture in the house has been designed keep Ekaterina's height in mind.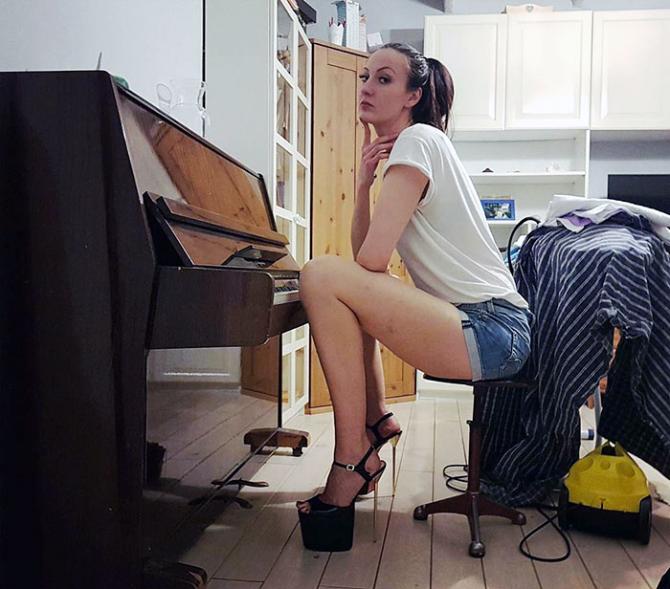 But she found it difficult to get a customised piano. "Look where is the normal piano," she captioned this pic.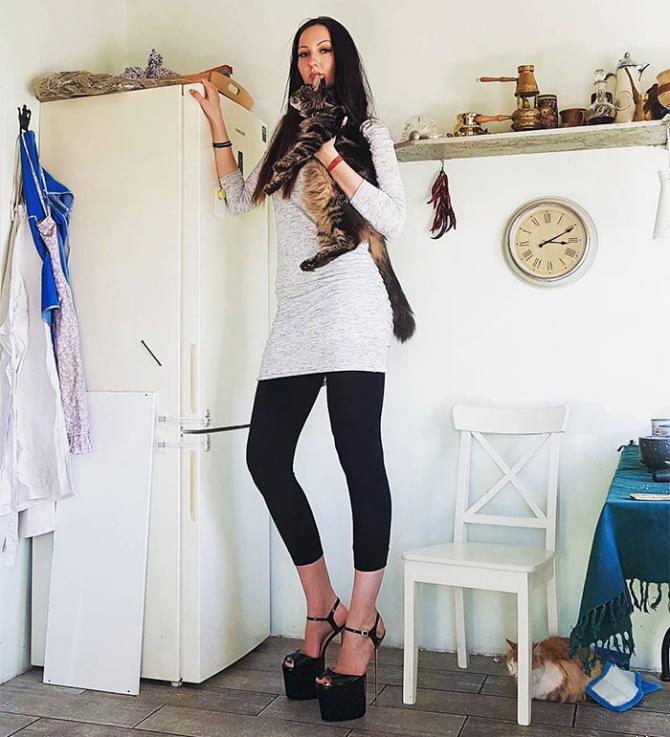 Wonder where she got such a tall fridge from? "This refrigerator is 2 meters," she shared on Instagram.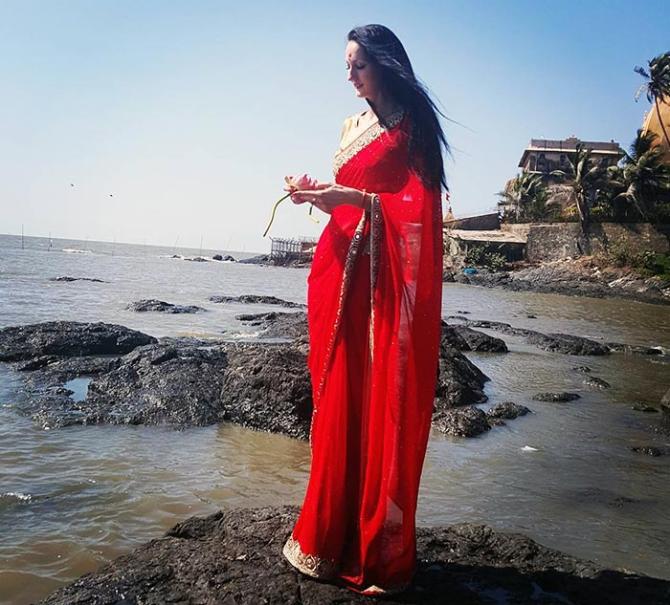 Ekaterina was in India recently and she visited a beach in Mumbai wearing a gorgeous red sari.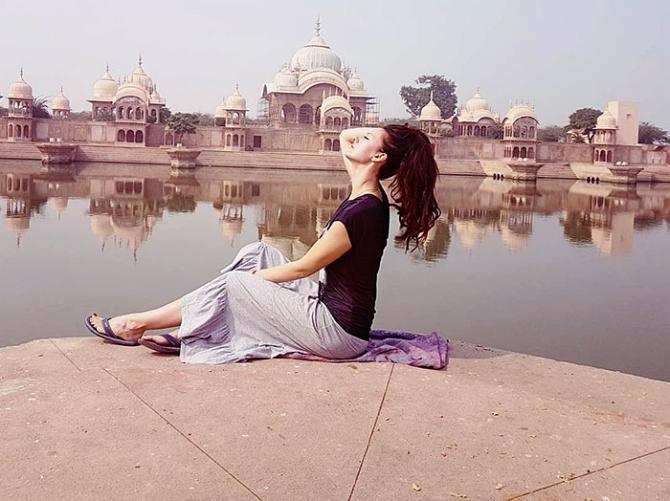 That's her posing away at Vrindavan.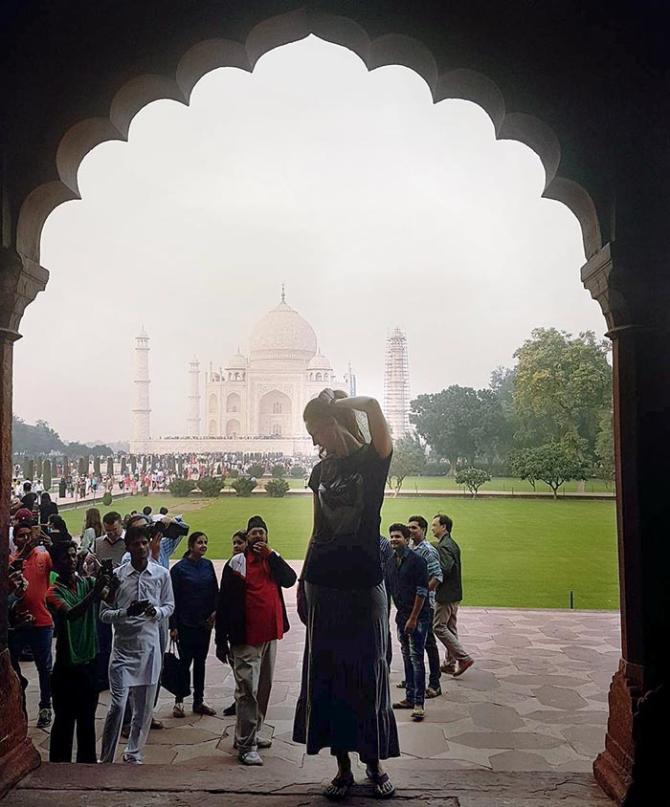 With a height like that, tourists at Taj Mahal, Agra just couldn't stop treating her like a celebrity :)
Ekaterina obliged them with a pose too.

Now that's the struggle a make up artists goes through when working with the world's tallest model.