Celebrate 70 years of the bikini with these hotties in India.
Ever thought where did the bikini come from?
Well, it was Parisian fashion designer Louis Reard who invented this sexy piece of beachwear on July 5, 1946.
And since then, this significant day in history has shaped every woman's closet around the world.
We list down nine female models in India who always wow us with their perfectly toned bikini bods.
Excited to take a look?
Here they are!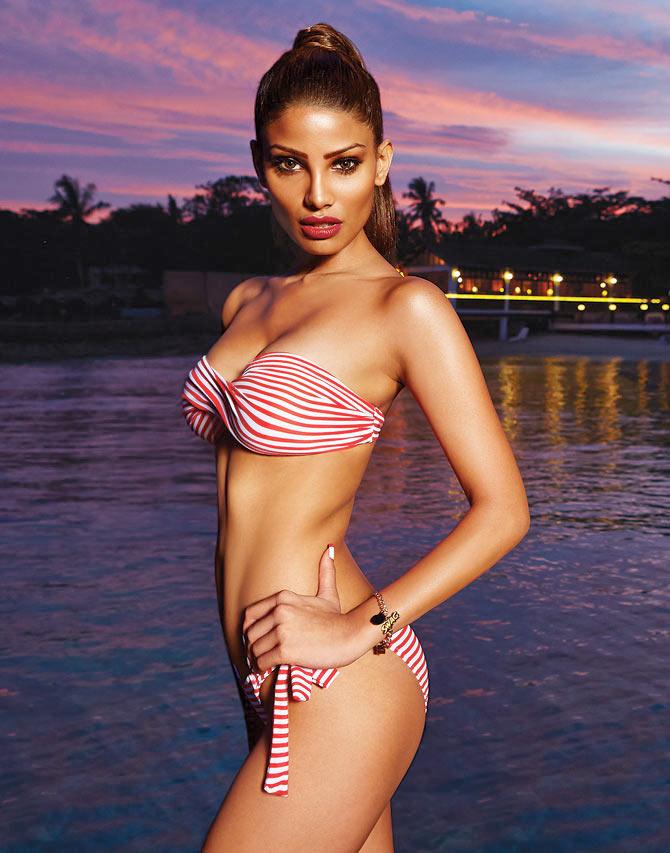 Photograph: Kind Courtesy Kingfisher Swimsuit Calendar
She was one of the featured models in the 2014 Kingfisher Swimsuit Calendar.
The first woman to win Miss India Earth and now a Bollywood actor, 26-year-old supermodel Nicole Faria knows how to create serious heat waves.
When she's in a bikini, your screens might just melt.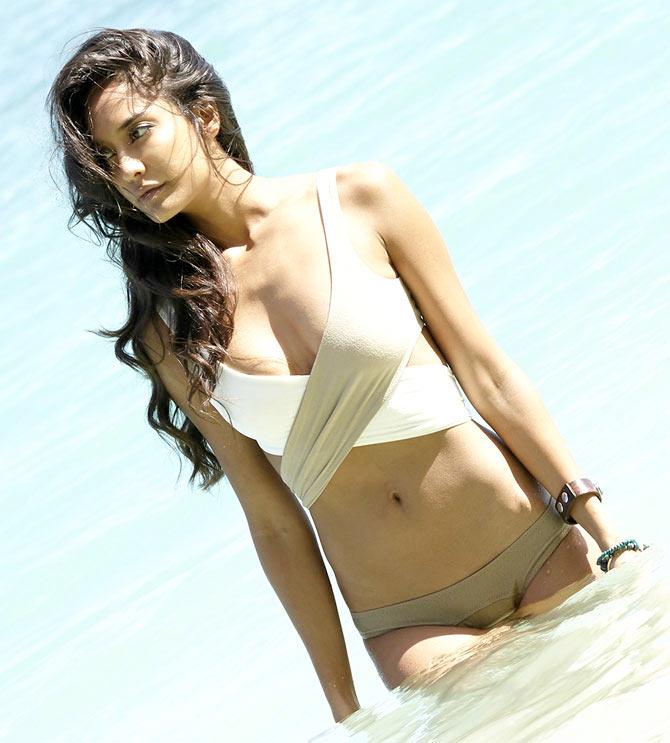 Photograph: A still from movie The Shaukeens.
She wanted to be a yoga teacher at 18, but then modelling happened.
One look at this model-turned-actor, and you can't take your eyes off her.
Lisa Haydon, that hourglass figure is simply incredible!
In an exclusive interview, she revealed that yoga is the secret behind her fit body.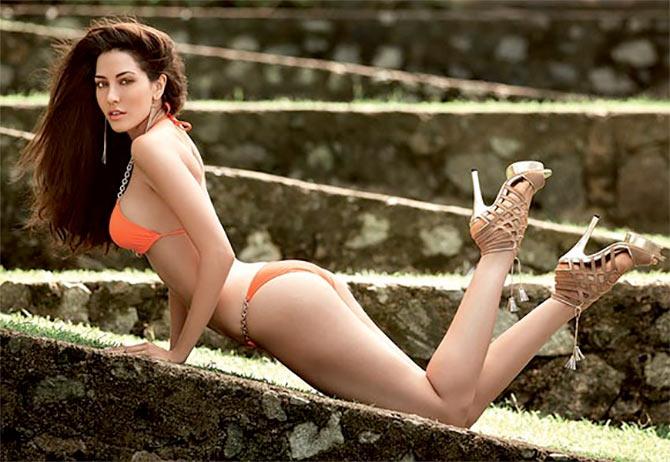 Photograph: Kind Courtesy Kingfisher Swimsuit Calendar
Following her sister Lisa's footsteps, 26-year-old Maia Haydon too entered the modelling industry.
But it was the 2012 Kingfisher Swimsuit Calendar that gave her the much needed fame and appreciation.
Later, her cameo in a song for movie Agent Vinod grabbed a lot of eyeballs.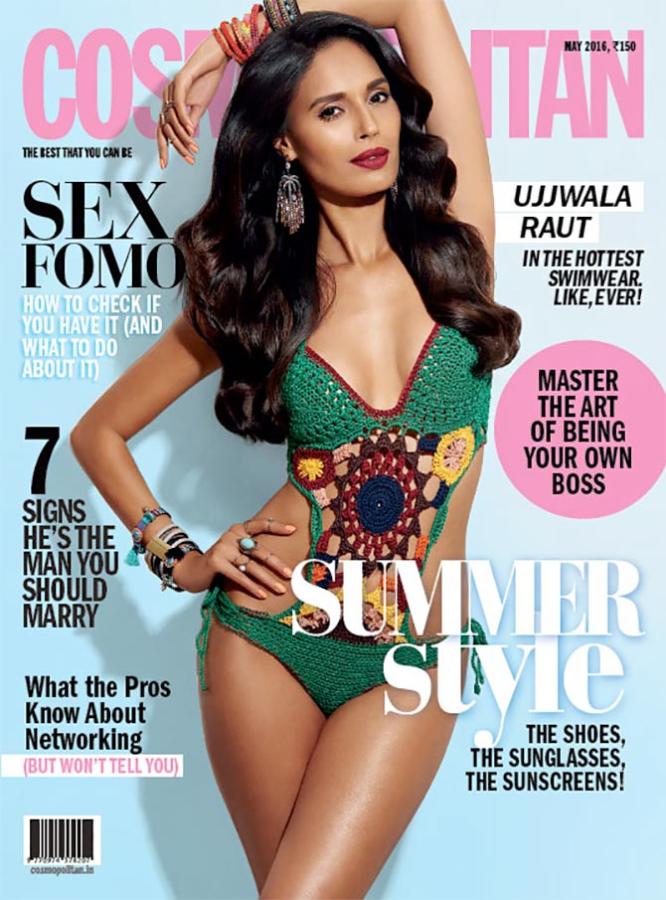 Photograph: Kind Courtesy Cosmopolitan
She's 38 and a mother of one.
A demure Indian girl, supermodel Ujjwala Raut still continues to stun us with that steaming hot bod of hers.
She has not only walked the runways in India, but also abroad for labels like Yves Saint-Laurent, Roberto Cavalli, Hugo Boss, Diane von Furstenberg, Dolce & Gabbana, Betsey Johnson, Gucci, Givenchy, Valentino, Oscar de la Renta and Emilio Pucci and for brand Victoria's Secret.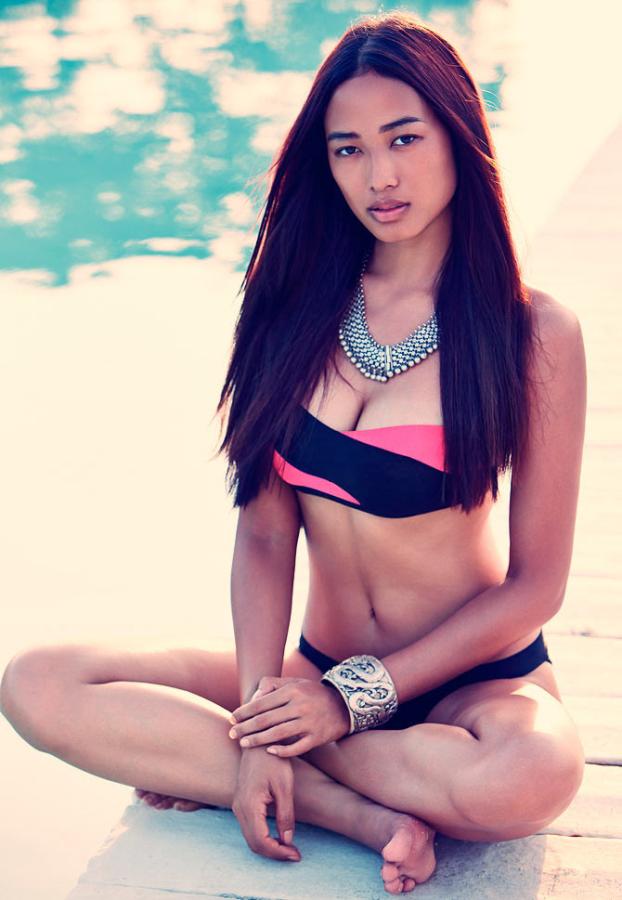 Photograph: Kind
Courtesy Kingfisher Swimsuit Calendar
Tall and dusky Nagaland model Katheleno Kenze created ripples ever since she was featured in 2014 Kingfisher Swimsuit Calendar.
Surprisingly, she isn't a big fitness freak and believes in eating healthy food to maintain her figure.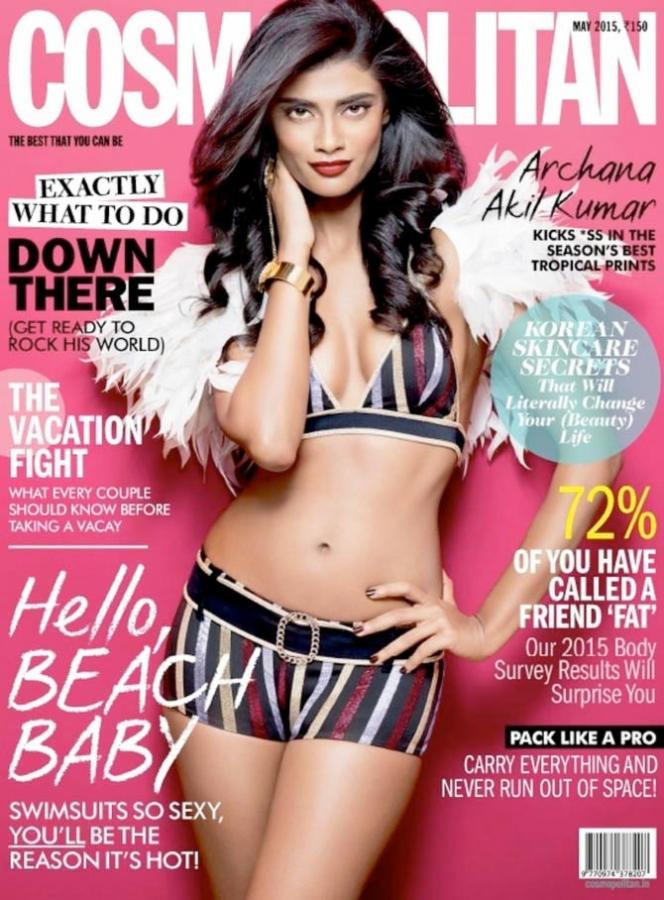 Photograph: Kind Courtesy Cosmopolitan

This graduate in Commerce from Bengaluru University has come a long way in her modelling career.
She was named as one of the top models for the Elite Look of the Year in 2011.
Looking like a Victoria's Secret model in Cosmopolitan's cover, Archana Akhil Kumar's smouldering looks and lithe bod is too hot to handle.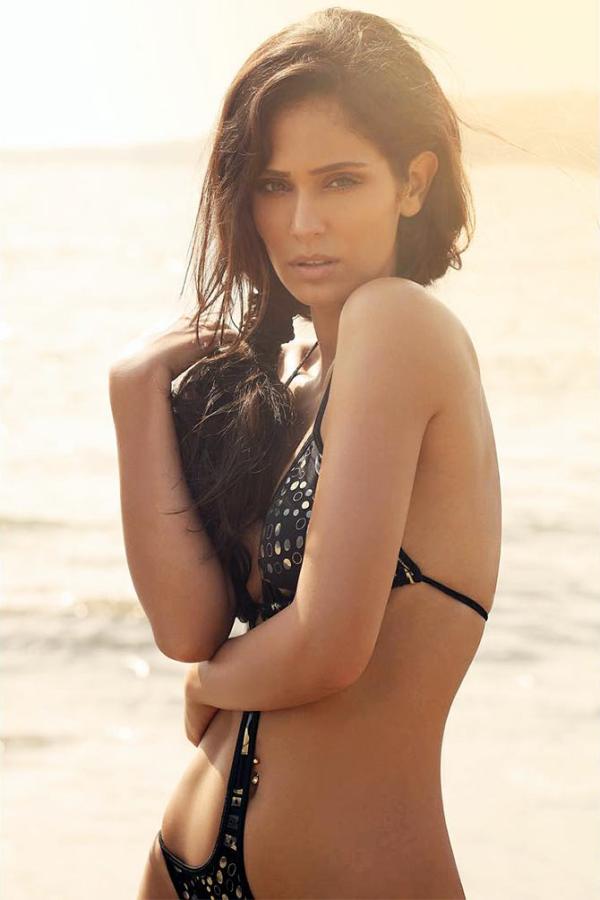 Photograph: Kind Courtesy Bruna Abdullah/Instagram

Bruna Abdullah is much more than just a pretty face.
This Arab-Brazilian model -- who is now based in India -- won hearts of many when she appeared on the 2007 Kingfisher Swimsuit Calendar.
Not only on the ramp, but she has also turned up the heat in movies she has worked in.
Photograph: Kind Courtesy

Kingfisher Swimsuit Calendar



Ooh la la ... this sizzling model will make you gasp for breath!
Twenty six-year-old Angela Jonsson shot to fame when she posed in a slinky bikini for 2011 Kingfisher Swimsuit Calendar.
What do you think about her?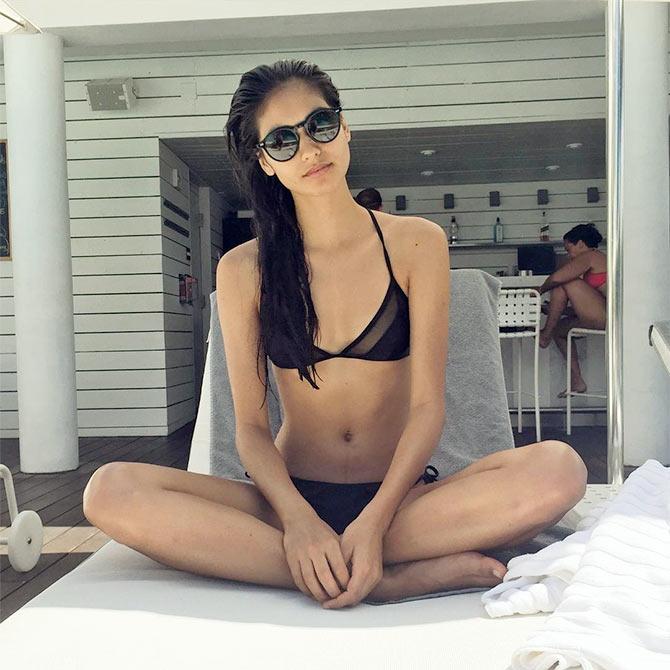 Photograph: Kind Courtesy

Ashika Pratt/Instagram



Touted to be one of the sexiest models in India now, Ashika Pratt is best known for her appearance in the 2010 Kingfisher Swimsuit Calendar.
Since then, there has been no looking back.
Her lissom body is quite impressive.
ALSO SEE
Quiz: How well do you know your bikini?