She was named the Woman of the Year earlier this year.
And now Taylor Swift just became the youngest person to make Forbes' list of the world's most powerful women.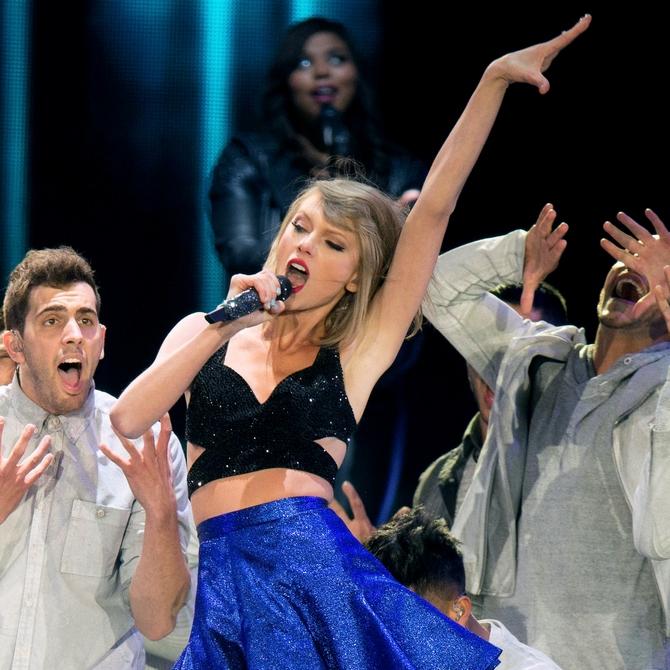 All of 25, the singer and songwriter, Taylor Swift has a fan following that would even make some of our Bollywood stars burn with envy.
But we don't just love her because she is popular.
Here's all the reasons... well top ten of all the reasons why we love Taylor Swift :-)
1. She is socially aware
Objectification of women or any issues that matter, Taylor Swift always speaks her mind.
And she follows through with action.
She may only be 25 but she has donated hundreds of thousands in charity.
$100,000 to the Red Cross in 2008
$500,000 to Nashville flood relief in 2010
$10,000 to the Horace Mann School for the Deaf in 2012
And $4 million to an education centre at the Country Music Hall of Fame and Museum in 2012
But that's not all.
After reading a blog post written by the mother of a child who succumbed to cancer, she wrote a song in his memory, Ronan, and donated all the proceeds to cancer-fighting causes.
Photograph: Theo Wargo/NBC
2. She has no qualms patting a peer on her back
Besides supporting United Nations' HeforShe campaign, Taylor Swift also applauded its ambassador, Emma Watson's speech at the UN Headquarters.
She wished she'd been able to watch her favourite actress explain "in such intellectual, beautiful poignant way the definition of feminism" when she was 12.
Now how many pop stars or celebrities do you see applauding their peers eh?
Photograph: Jason Merritt/Getty Images
3. She loves her fans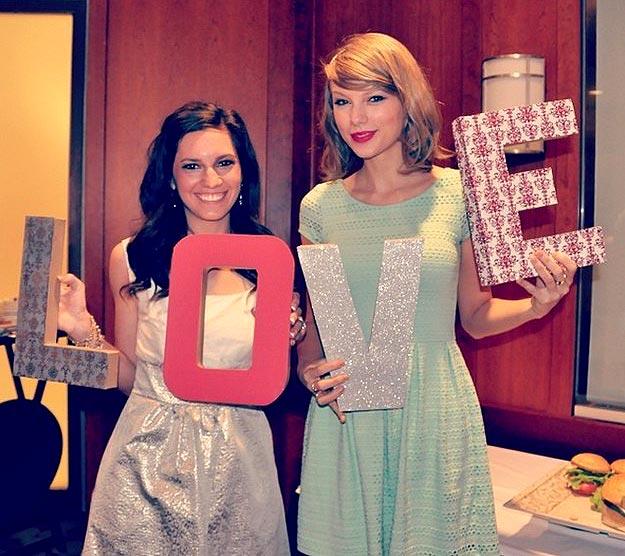 Few other celebs have reached out to their fans in ways that Taylor Swift has.
She invited some of them to her... wait for it... home to listen to her latest album, 1989, a full month before it was released.
And when she heard a fan was having a bridal shower, she just showed up and surprised the hell out of her! :-)
Photograph courtesy: Taylor Swift on Instagram
4. Her cats!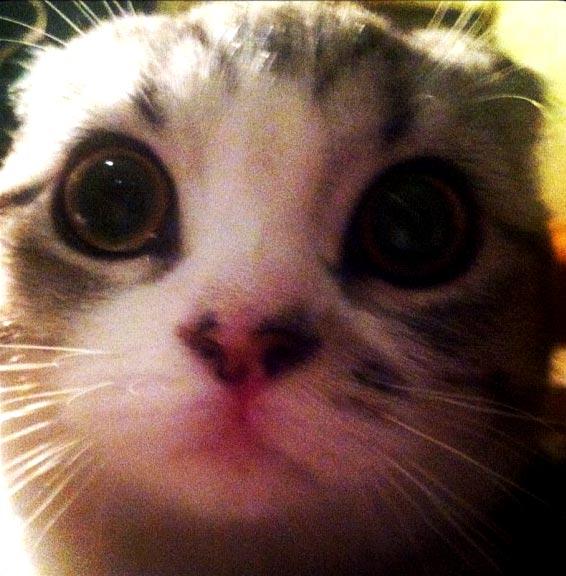 She has two cats, Olivia Benson and Meredith Grey, and boy are they adorable?
Photograph courtesy: Taylor Swift on Instagram
5. She jammed with the Prince!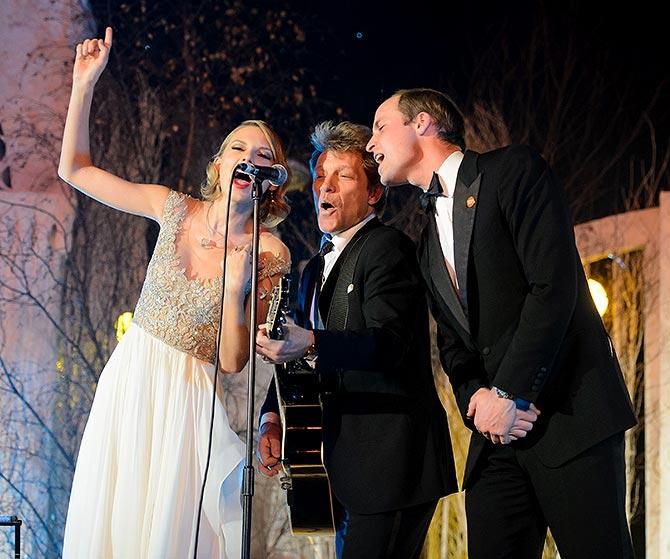 And Jon Bon Jovi! How awesome is that!
Photograph: WPA Pool
6. Time magazine put her on the cover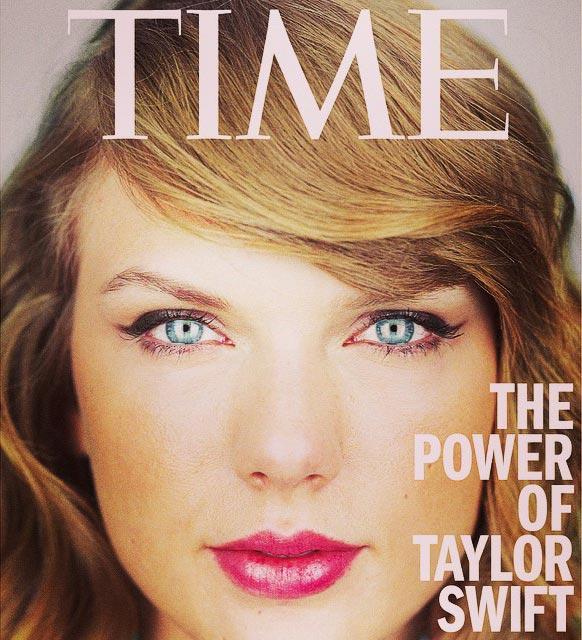 And that is saying something, isn't it?
7. This picture...
Of her dressed up as 'Pegacorn'.
Evidently, a cross between Pegasus and a unicorn!
Photograph courtesy: Taylor Swift on Instagram
8. Ed Sheeran is her BFF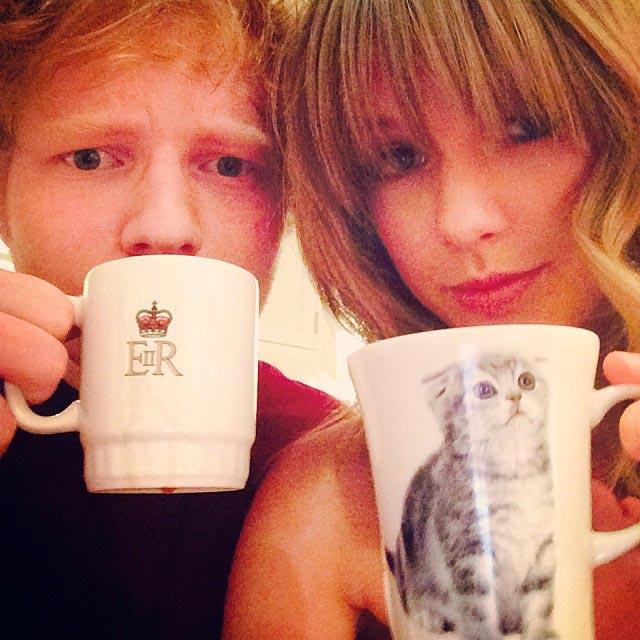 (And don't they look oh-so-adorable together!?)
Photograph courtesy: Taylor Swift on Instagram
9. They decided to immortalise her!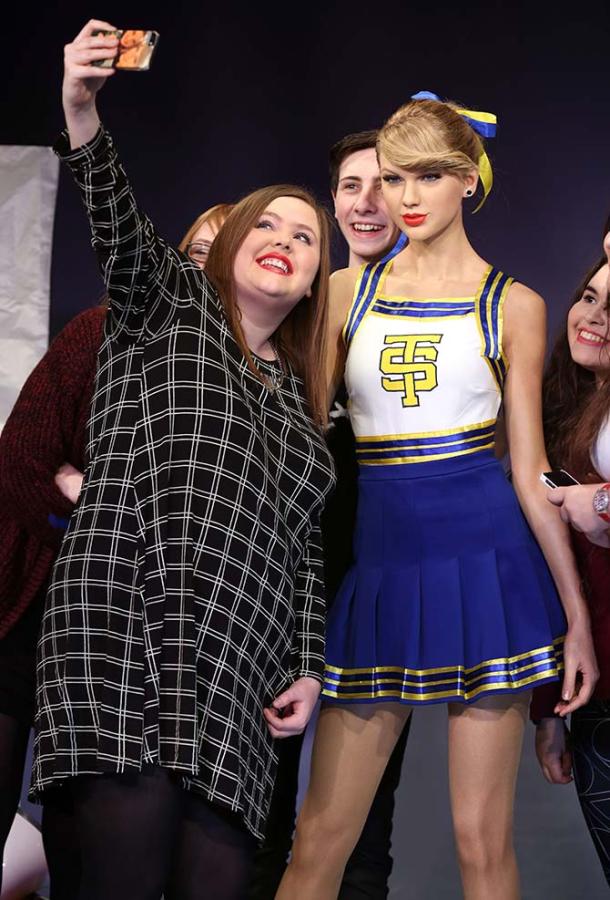 'They' being Madame Tussauds in London! :-)
Photograph: Tim P Whitby/Getty Images
10. And finally she gave us this rare moment...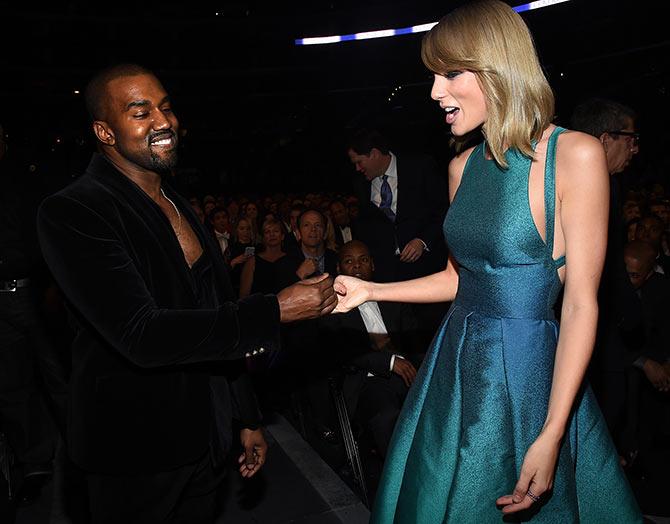 Of seeing Kanye West smile!!
Photograph: Larry Busacca/Getty Images
(This is what he looks like otherwise)
Exhibit A: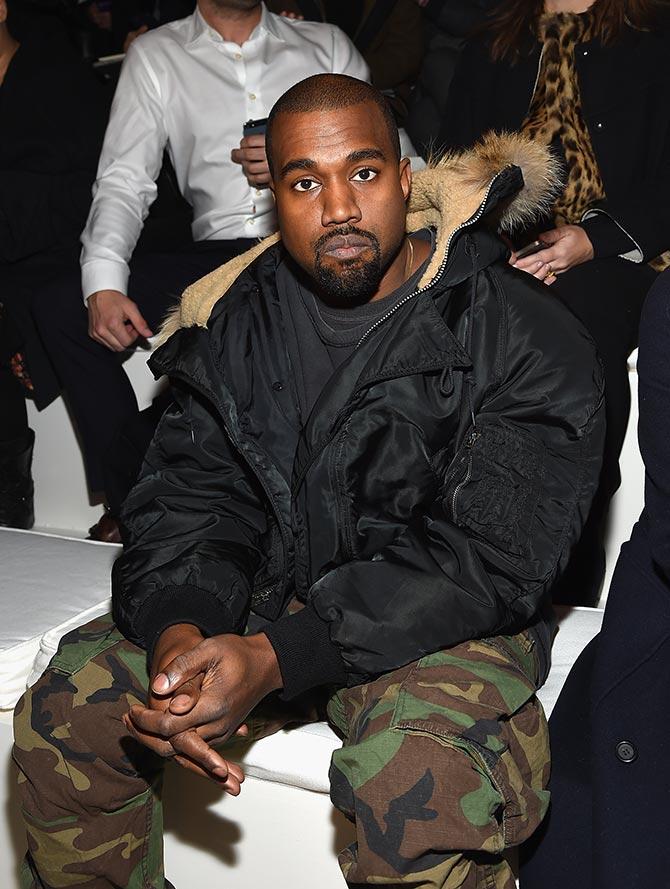 Photograph: Mike Coppola/Getty Images
Exhibit B: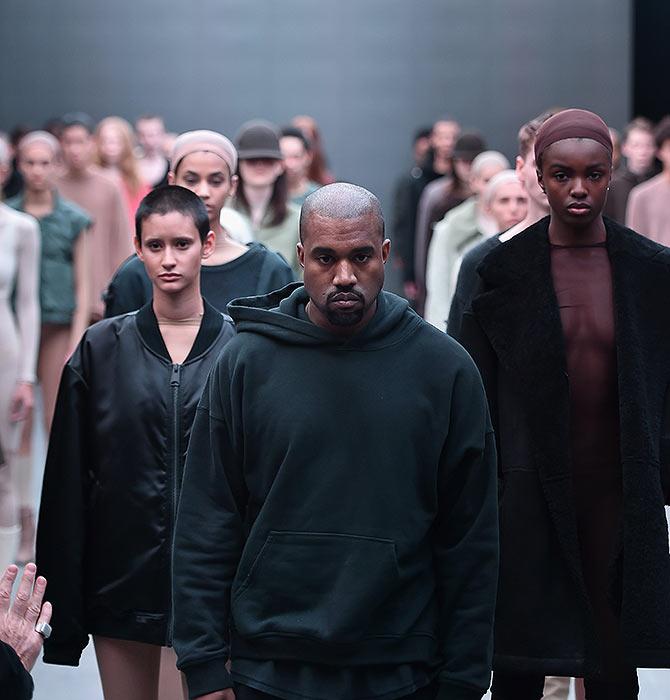 Photograph: Theo Wargo/Getty Images
Exhibit C: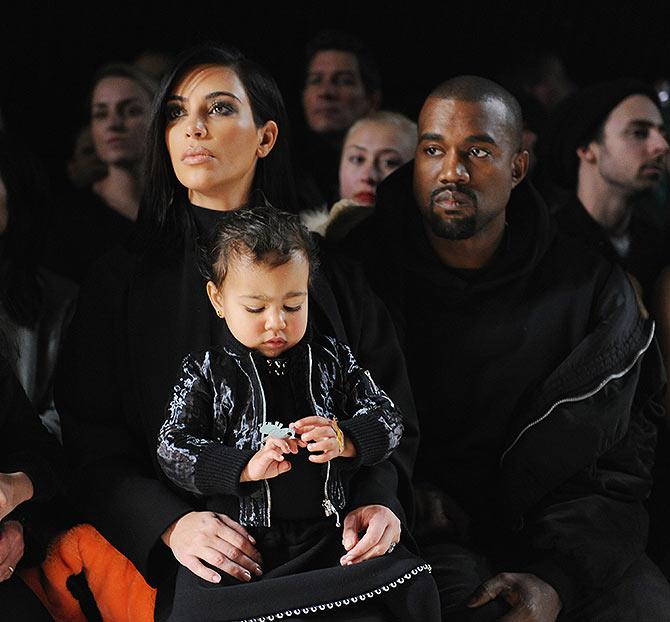 Photograph: Craig Barritt/Getty Images
Exhibit D: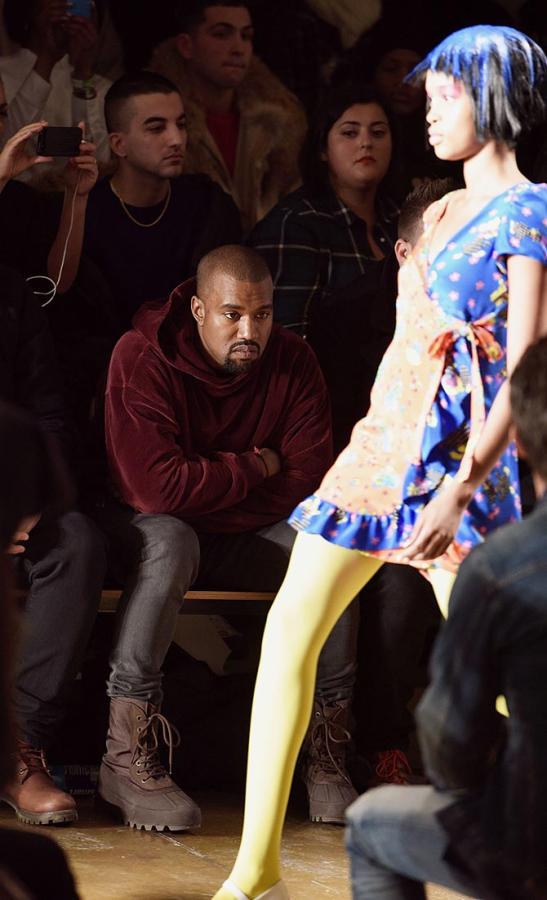 Photograph: Grant Lamos IV/Getty Images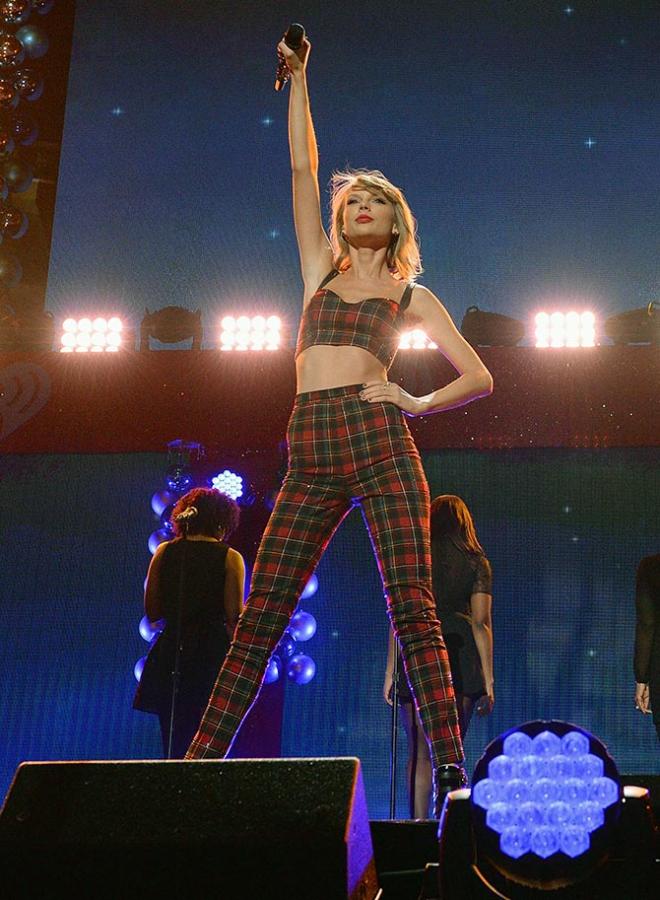 So take a bow, Taylor! You're a star!
Photograph: Dimitrios Kambouris/Getty Images
Lead photograph: Christopher Polk/Getty Images