The Goa-based designer's creation will be part of New York's FIT museum collection.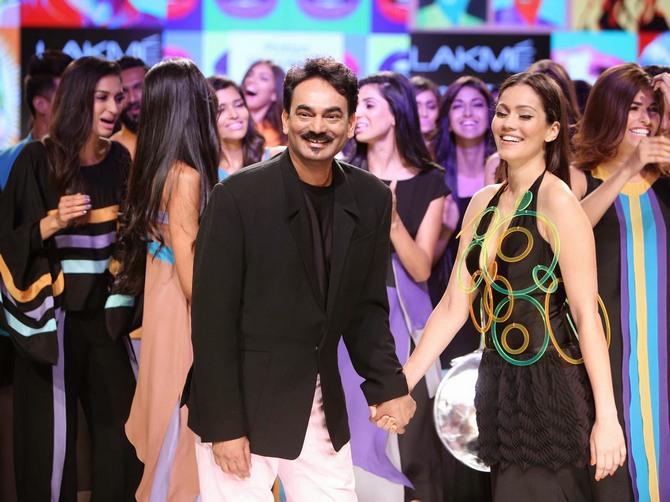 You probably remember this outfit (below) that Sony Kaur modelled at Amazon India Fashion Week last month.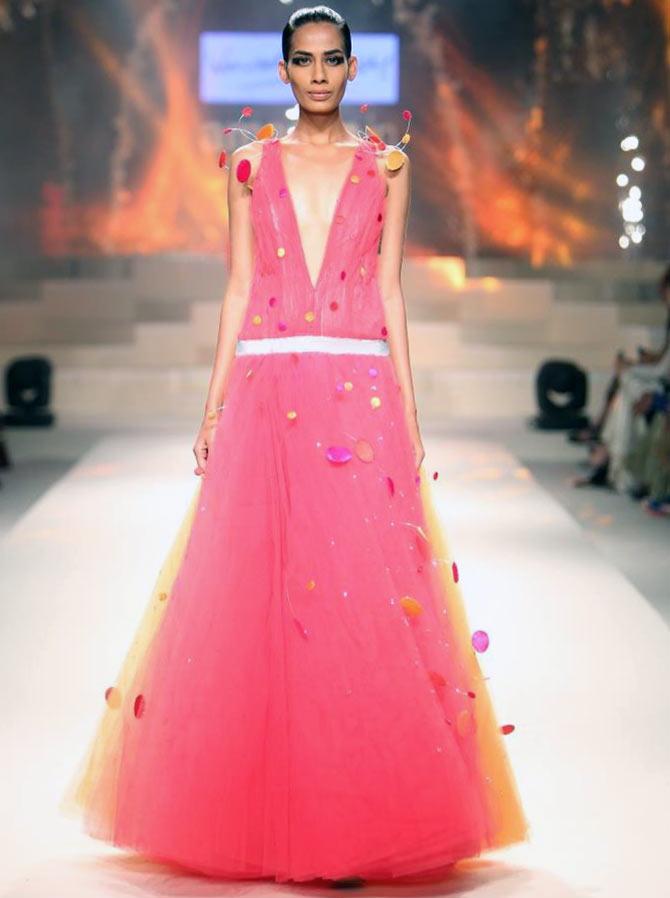 Or you probably don't.
Part of the grand finale show at the Amazon India Fashion Week, this Wendell Rodricks creation could have well been missed.
We wouldn't blame you. The show featured 25 designers (yes, 25) from around the country in the grand finale show of the 25th edition of India Fashion Week.
It was, without a doubt, overwhelming.
The outfit however caught the eye of Valerie Steele, the director of the Museum at Fashion Institute of Technology (FIT), New York and its curators Ariele Elia and Elizabeth.
And it will be featured in the Global Fashion Capitals at FIT exhibition that opens in New York on June 2.
The exhibition that traces fashion's emerging capitals will run up to November 14 and Wendell's design will stand alongside the works of international designers and high street fashion brands.
This is probably a special moment for the Goa-based designer, who once interned at the museum.
Rodricks was presented the Padma Shri last year and here he is soaking in a well-deserved ovation at Lakme Fashion Week in March.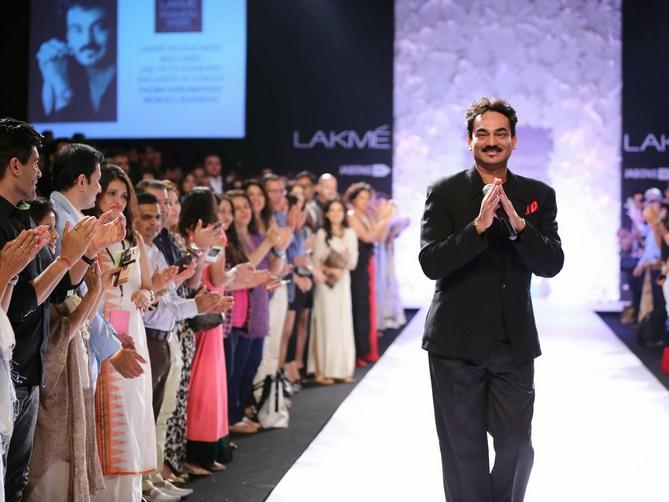 ALSO SEE Wendell Rodricks' Summer/Resort 2015 line for Lakme Fashion Week
Photograph courtesy: Lakme Fashion Week/Amazon India Fashion Week