She wants people to boycott the annual Victoria's Secrets show.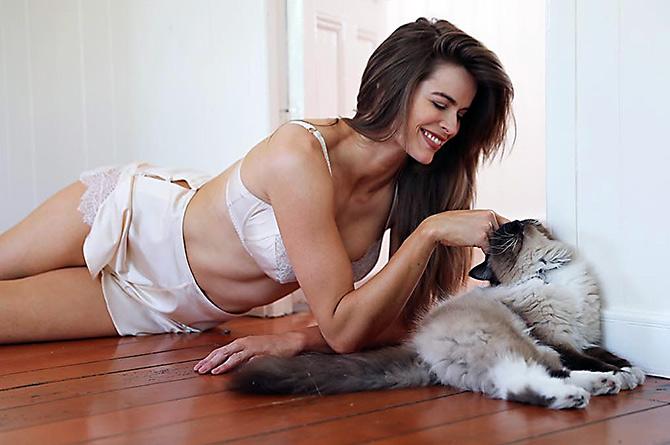 Photographs: Courtesy Robyn Lawley/Instagram
Meet plus-size model Robyn Lawley, who has started an online petition against lingerie giant Victoria's Secret.
Upset that VS takes only size zero models for their annual fashion show, Robyn is requesting curvy woman across the globe to help change the minds of Victoria's Secret to be more diverse and inclusive of body shapes and sizes on their runways.
This is what she wrote in the petition:
'Victoria Secret have dominated the space for almost 30 years by telling women there is only one kind of body beautiful.
'As women I want us all to join together and say I AM enough, I AM beautiful, I AM unique and I WANT to see my body shape represented in your shows or I vow to never buy your product again!
'I have a daughter and I REFUSE to let her grow up with those limited ideals, the potential that she might not achieve in life by worrying more about fitting into this ridiculous idea that a bra size is more important than her physical and emotional health!
'Do you want your daughters to feel the same?'
She added: 'Until Victoria's Secret commits to representing ALL women on stage, I am calling for a complete boycott of this year's Victoria's Secret Fashion Show.
'It's time Victoria's Secret recognised the buying power and influence of women of ALL ages, shapes, sizes, and ethnicities.
'The female gaze is powerful, and together, we can celebrate the beauty of our diversity.
'It's about time Victoria's Secret celebrated the customers that fuel its bottom line'