Oh dear has it been that long?
How time flies!
It has been 15 long years since Lakme Fashion Week started.
While it seems like just yesterday, when we saw a young Sabyasachi Mukherjee hiding away from the audience or the dashing Shah Rukh Khan walking the runway in a sling or (and this one's our favourite) a baby-faced Anushka Sharma making her presence felt, it has been a long, long, LONG time.
And since there's nothing more comforting than turning the pages of an old album, we decided to turn the clock back and share some of the most memorable moments from the 15 years of Lakme Fashion Week.
Enjoy!
This moment when Shah Rukh Khan made a fashion statement out of a sling during Manish Malhotra's show in March 2009.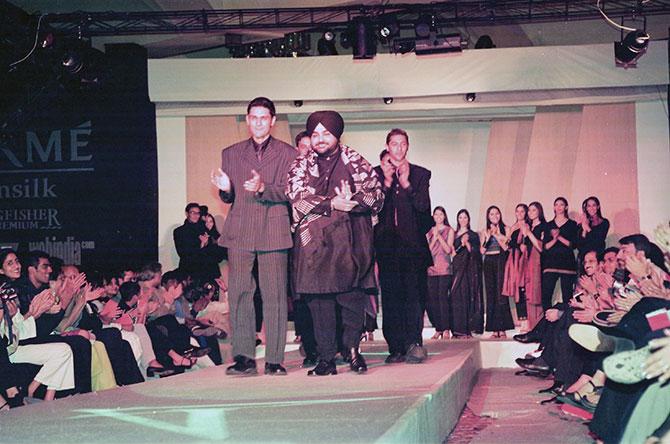 JJ Valaya's show from the very first year of the fashion week in 2000 (Don't miss those loose-fitting jackets and baggy pants that were all the rage back then!)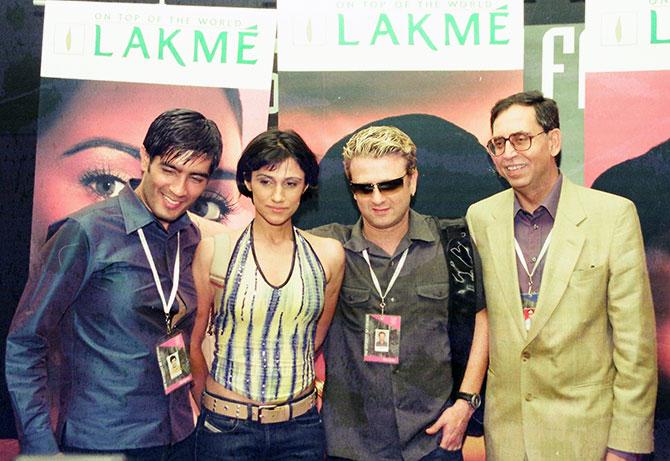 Manish Malhotra and Rohit Bal in 2001 when they were designers and not legends alongside former Lakme boss Anil Chopra who would insist on buttoning up his jacket to the last button! :-)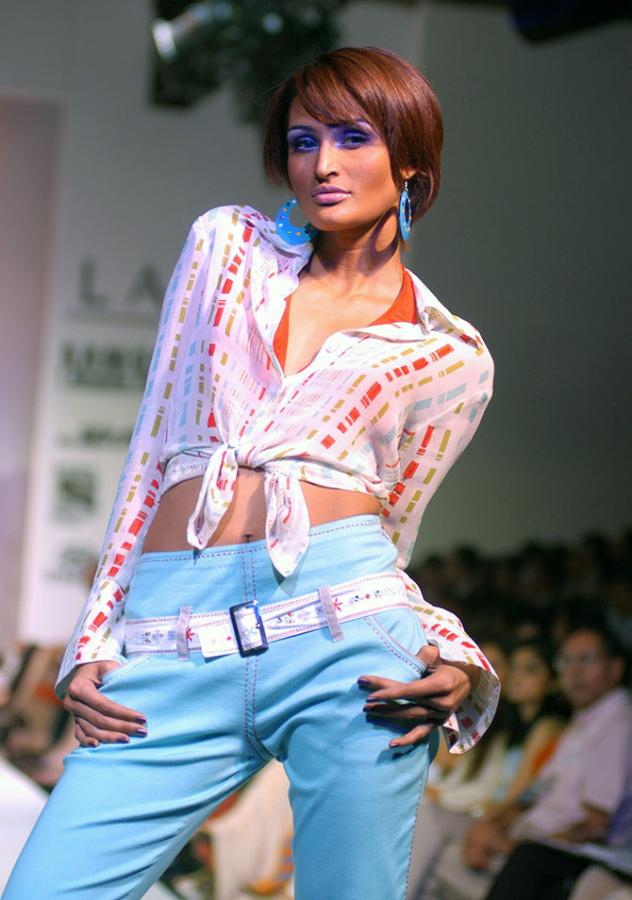 Suneet Varma show in 2004. Because apparently that was how it was done back then :-P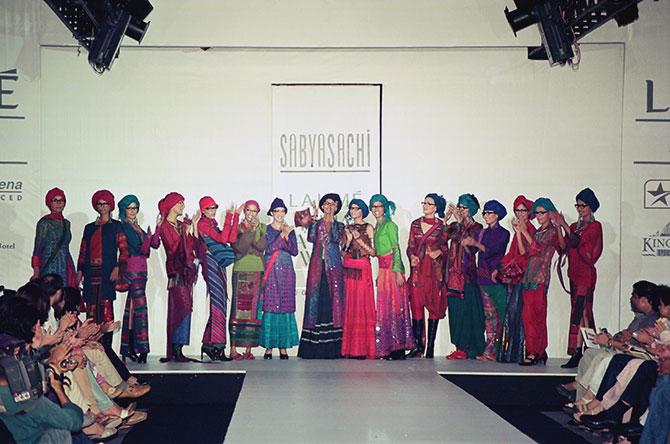 This picture from Sabyasachi's first show ever at a major fashion week (circa 2002).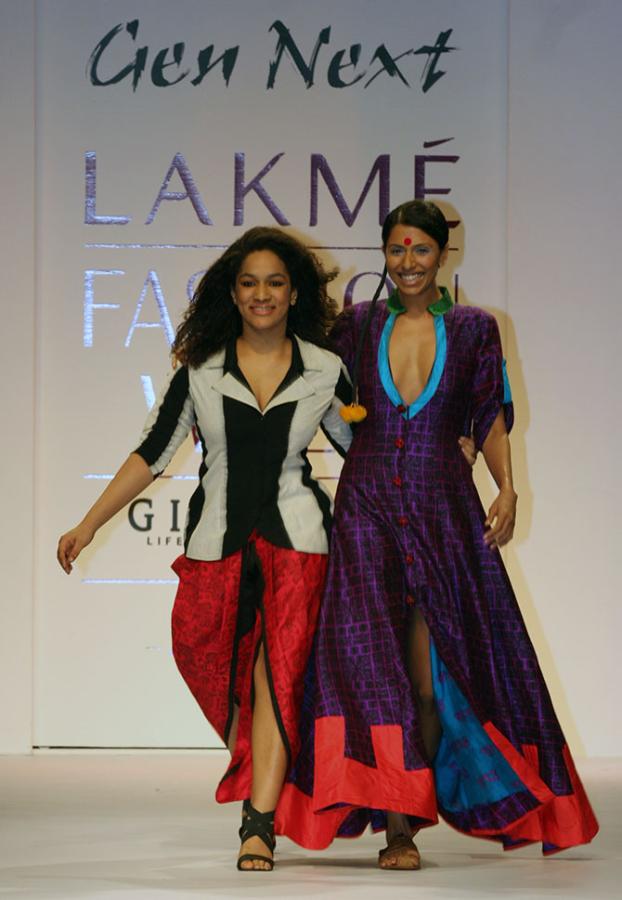 And this one when Masaba Gupta made her debut in 2010.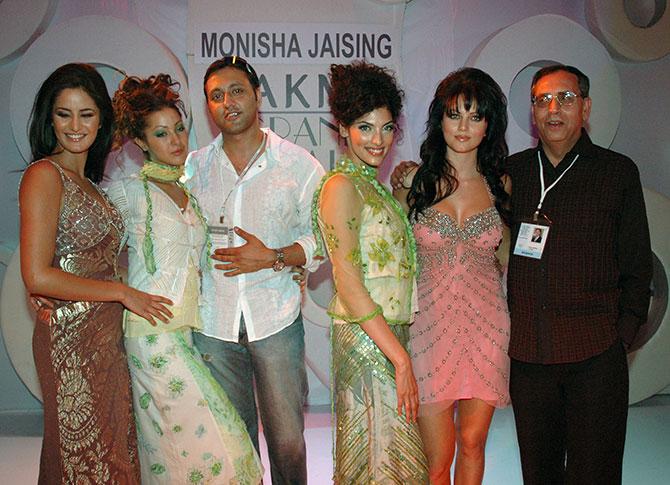 If this 2005 picture of Varun Bahl alongside Katrina Kaif (extreme left), Indrani Dasgupta, Yana Gupta and Anil Chopra doesn't make you feel old, you probably were still in your diapers when this was taken.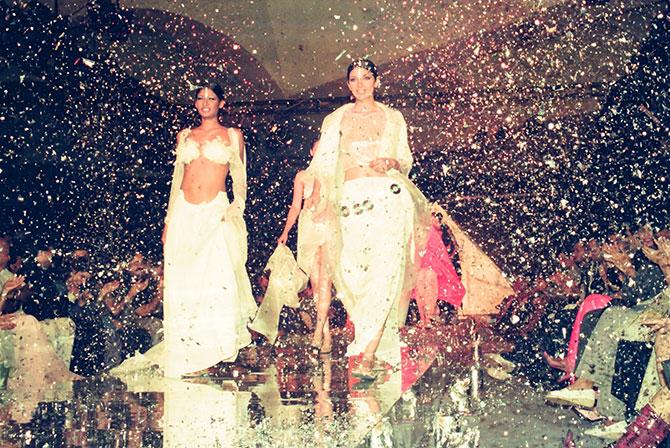 The stunning grand finale show of 2000!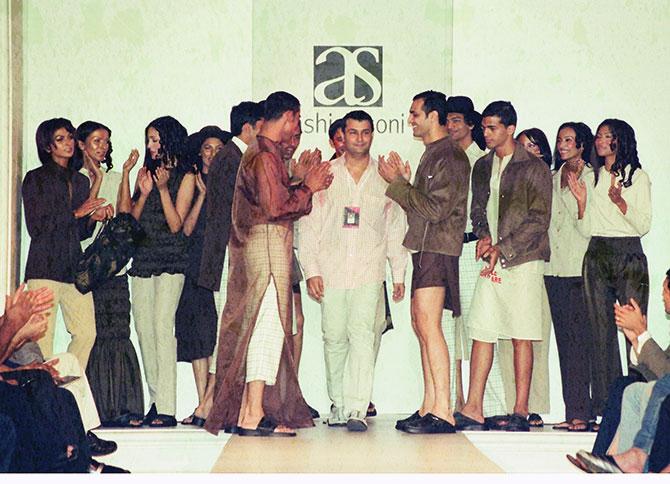 And Ashish Soni's show in 2001.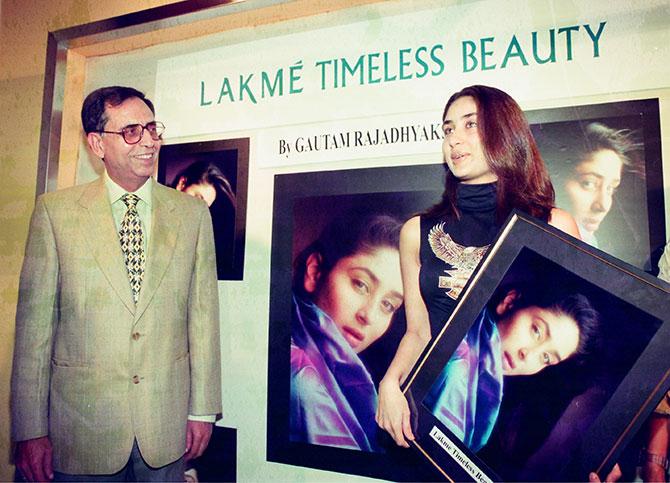 And this one from the same year with a very, VERY young Kareena Kapoor!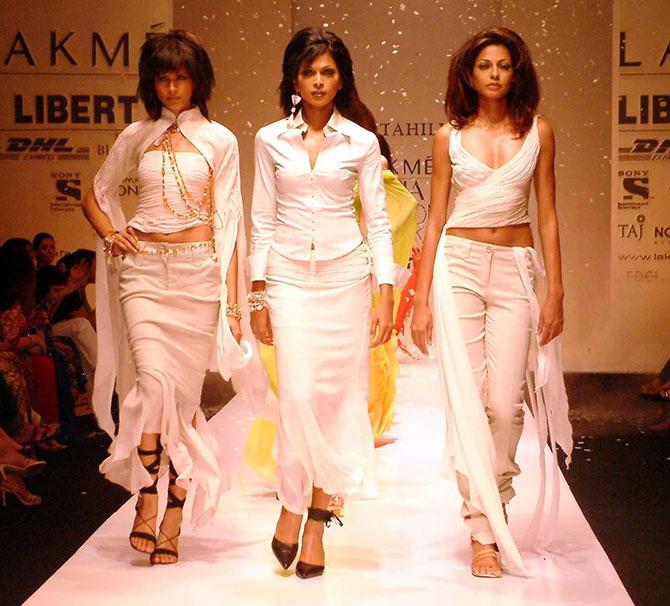 Do you even remember Nina Manuel (centre)?! And Aditi Govitrikar (right) who made us all so proud at the Mrs International contest? They are walking for Tarun Tahiliani's 2003 show.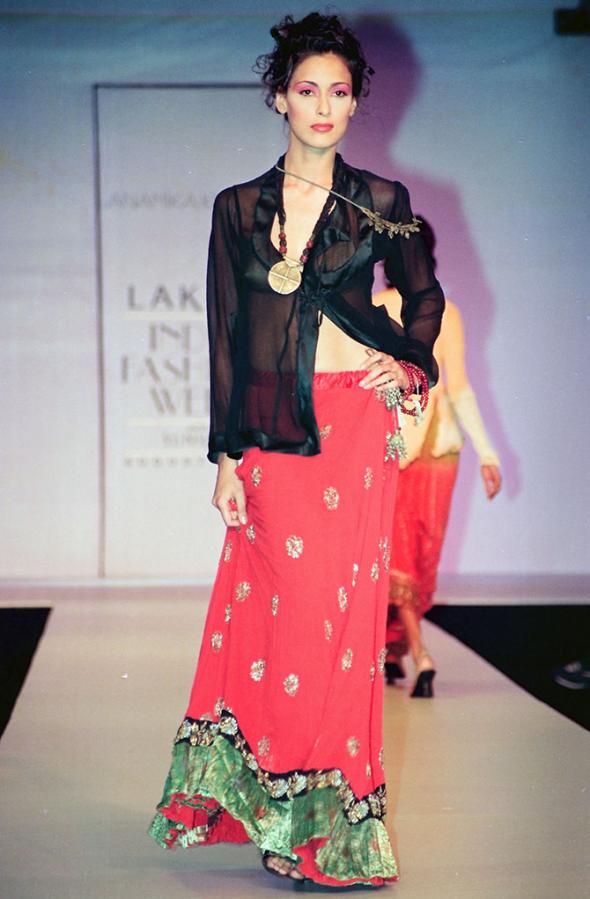 That is from Anamika Khanna's 2002 show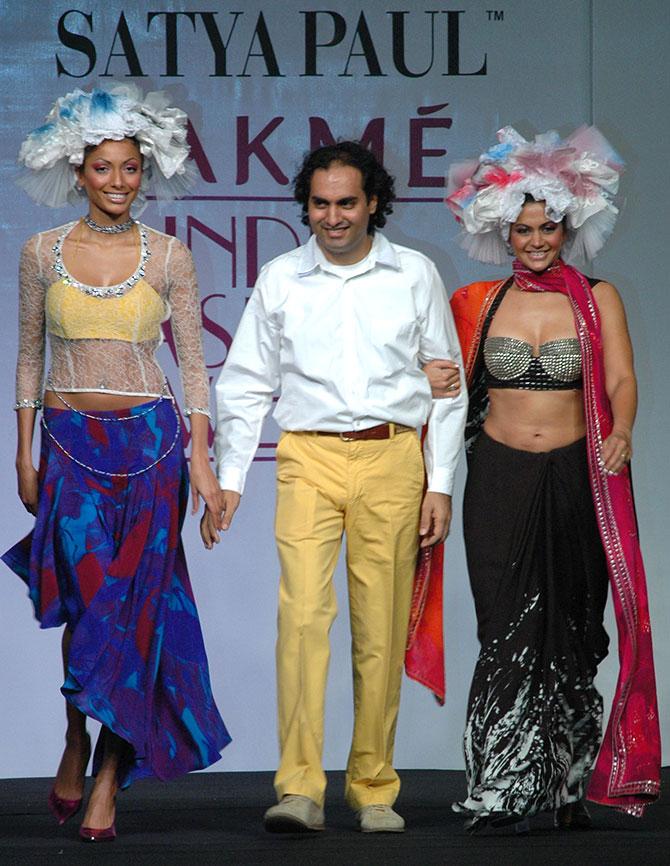 And this one is from Satya Paul's 2005 showing (featuring a young Diandra Soares and midriff-baring Mandira Bedi.)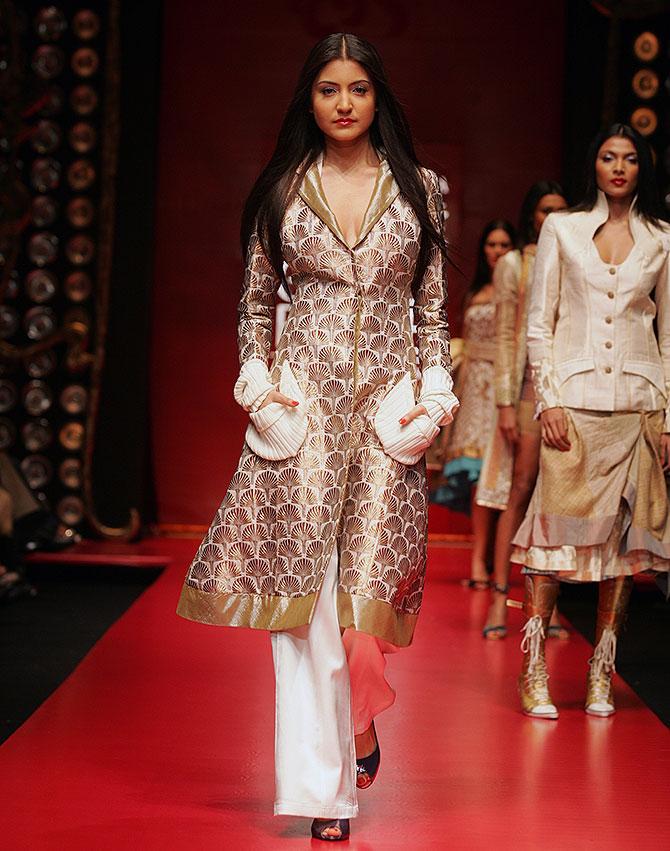 Before we wind up (because we must), we leave you with this image of someone you may recognise :-)
Baby-faced Anushka Sharma walking for Manish Malhotra's 2008 Grand Finale show!