The designer made models walk through the woods for his latest collection.
Karl Lagerfeld presented his Autumn/Winter collection for Chanel at the Grand Palais during the Paris Fashion Week.
A forest imagined by the German designer set the tone for the show and models dressed in golden boots with faux fur outfits from the collection walked down the woods.
The runway was lined with trees, leaves lay scattered on the floor and guests were seated in beaches made of felled trees.
Take a look at the pics!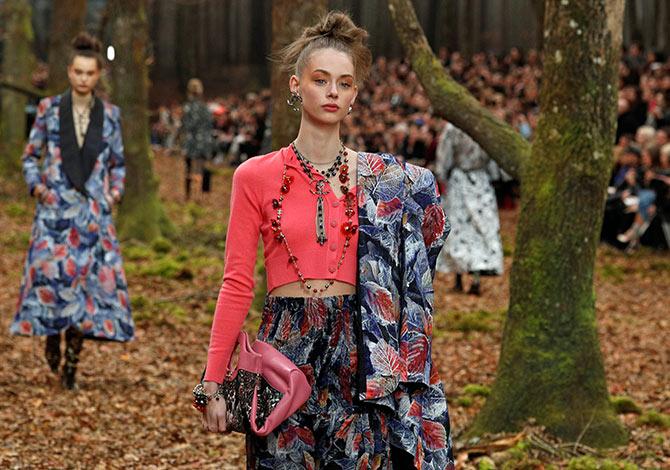 Take a closer look and you will notice leaves imprinted on these silhouettes.
Photographs:Pascal Rossignol/Reuters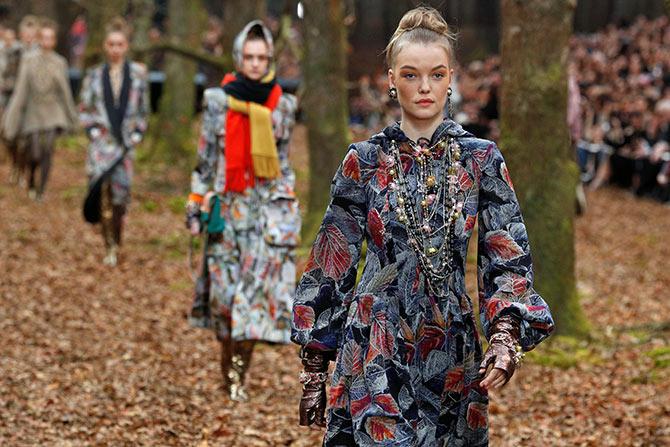 The foliage prints and golden brown hues were meant to resemble nature's rich palette.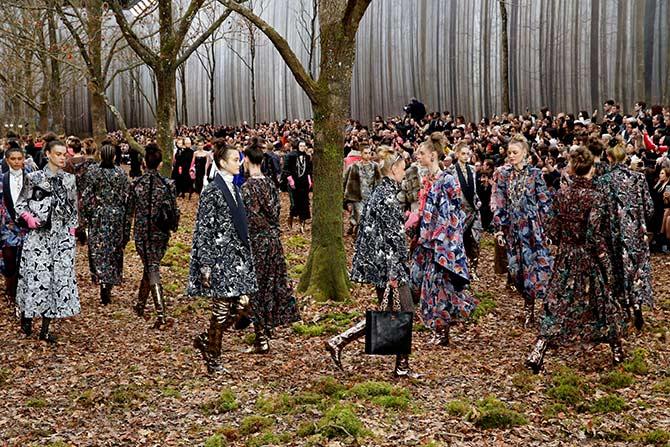 The collection also had several tweed coats and jackets, and plenty of winterwear including faux fur envelope knitted dress.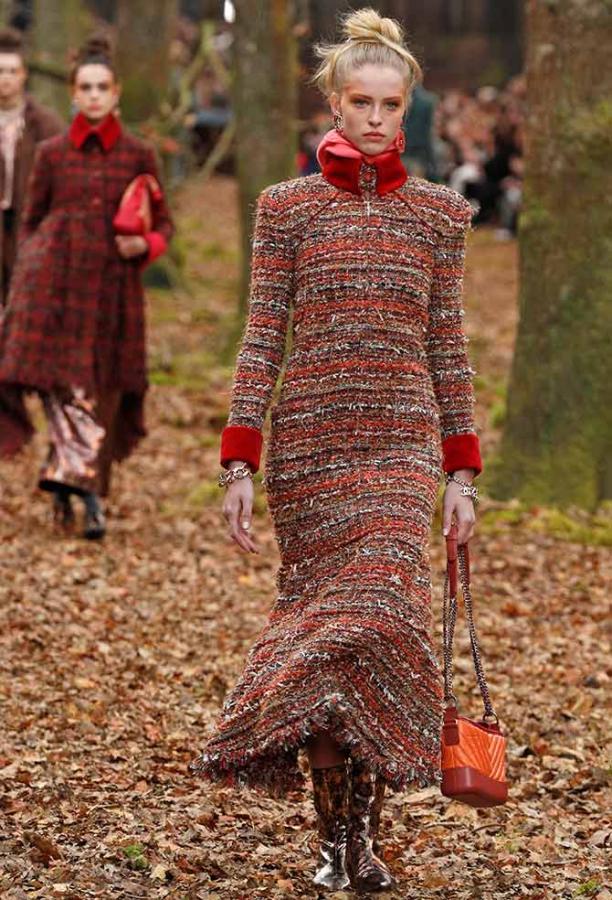 A model walks down the woods in a knitted dress. The designer threw in some colour in his collection with red collars and orange handbags.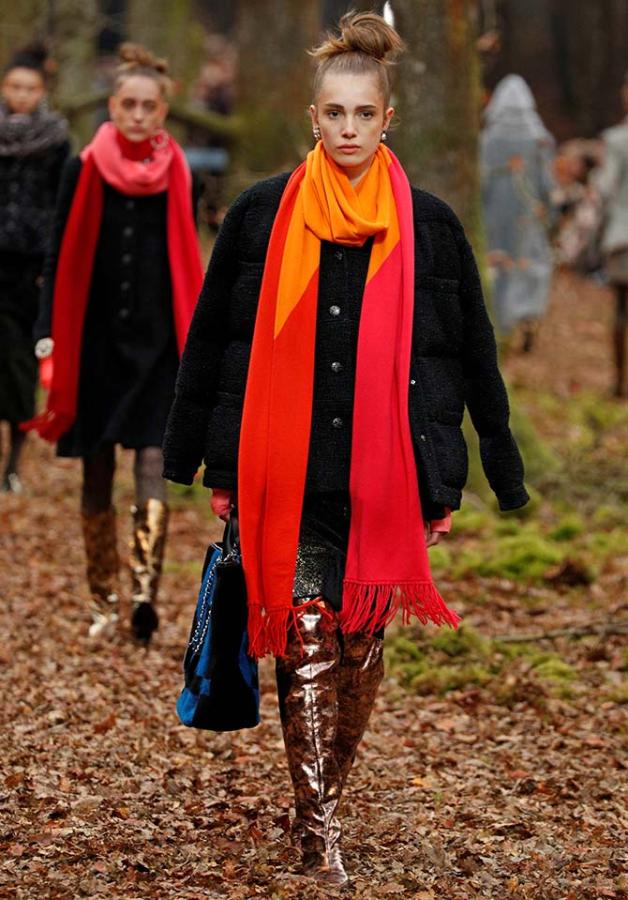 The handbags were quilted as well, and the model sported golden knee-length boots in autumn colours.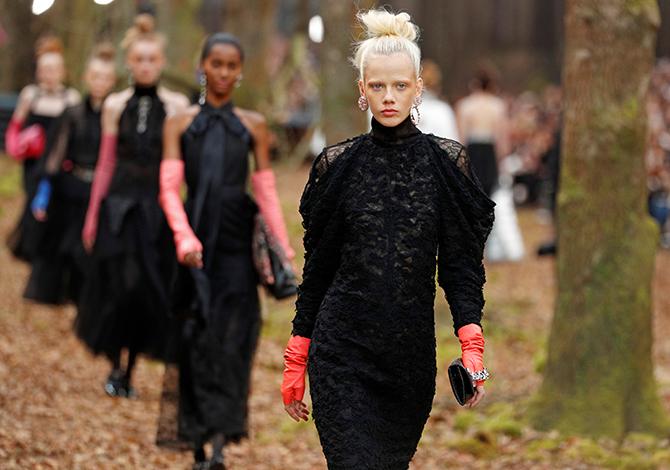 Whoever said that winterwear is boring needs to think again. A model dressed in a glamorous lace dress with orange gloves walks down the woods.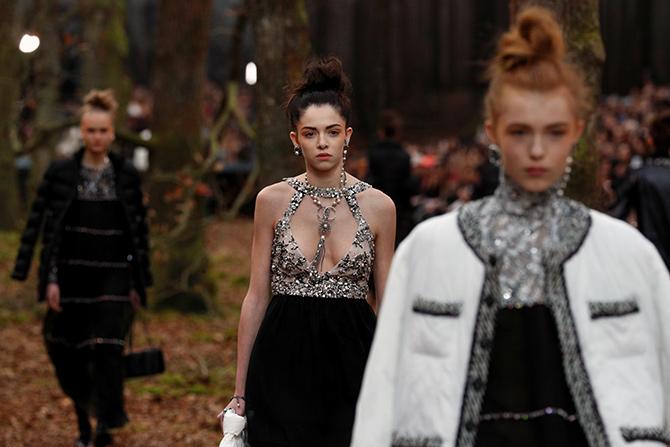 The model in the front is wearing a quilted down jacket with braids worn over a black and white dress. She is followed by a model dressed in a stunning embellished top paired with a black skirt.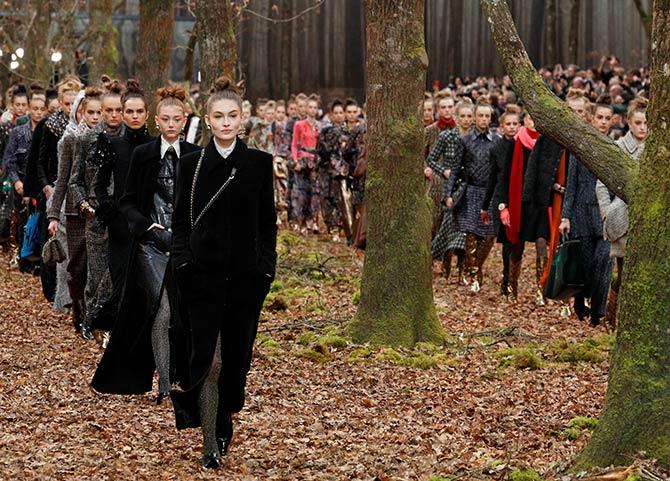 The concluding act saw models walk down the woods in rows.