Nikon, Sony, Canon: Abhik Sen tested them all!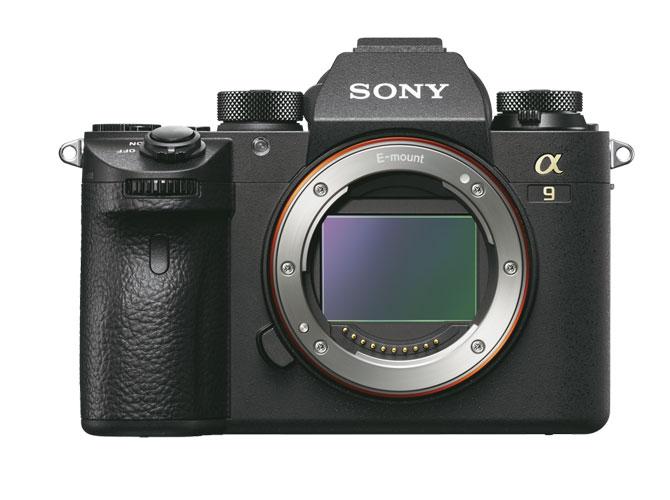 Photograph: Courtesy sony.co.in
Sony A9: Made for speed
The Sony Alpha 9 (₹3,29,990 for ILCE-9 body) looks like any other mirror-less camera, but I did a double take when I heard it was a full-frame 24-megapixel shooter.
Paired with the 85-mm, F1.4 lens SEL85F14GM (₹1.29 lakh) it was ready to roll.
Early morning one day, I woke up early, I took a few pictures of a leisurely game of cricket.
The autofocus was impressive, as was the feature that detects your eye moving away from the viewfinder and displays the image on the screen.
Portraits, too, were sharp and full of detail.
On an overcast day, I also clicked speeding trucks on a highway. Using the burst mode, I was able to get that perfect frame.
There were absolutely no blackouts on the viewfinder.
The camera also lets one shoot 4K videos.
What I didn't like, though, were the iffy touch controls.
The operating 'push and turn' type dials also take time getting used to.
Since I had only a single E-mount lens and limited time, I couldn't examine all aspects of the camera.
That said, the A9 is an all-purpose device.
It's the best mirror-less camera I have handled till date.
---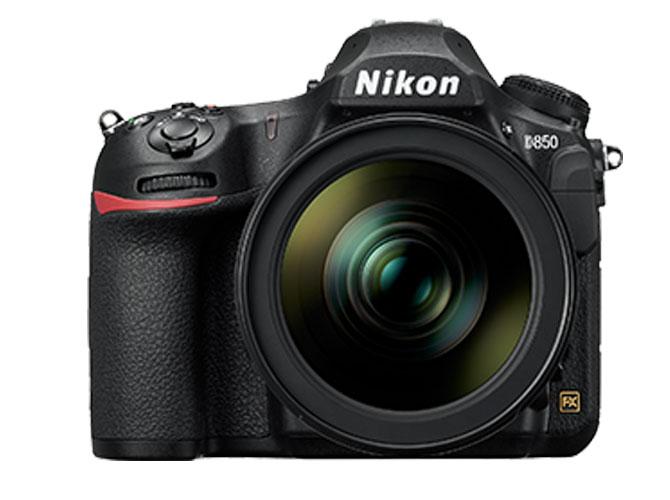 Photograph: Courtesy nikon.co.in
Nikon D850: All-rounder
The Nikon D850 (₹2,54,950 for body) felt solidly built and a tad lighter and smaller than the D5.
Its most notable feature is the eye-popping resolution of 46 megapixels.
I paired it with a AF-S NIKKOR 24-70 mm lens (₹1.69 lakh), put on my pollution mask and ventured out.
A visit to the neighbourhood park gave me the opportunity to click a few landscapes in the setting sun. The results looked fabulous.
Next, I tried to capture a house lit up by lights in the dark. Initially, the lens seemed not to be capturing good pictures till I recalibrated it.
Once done, I was rewarded with some of the sharpest images I had ever captured at night, that too, without a tripod.
I also loved the backlit switches and LCD display on top.
The next morning, I switched to the AF-S NIKKOR 85 mm 1:1.4G lens (₹1.36 lakh) for some portraits indoors. The detailing was the best I'd seen in a Nikon.
The camera's buffer memory can save a few shots for emergencies.
It also supports time-lapse photography.
The camera was released when Nikon turned 100 and the camera feels like a product of 100 years of evolution.
If you've got the proper lenses, the Nikon D850 is the best full-frame DSLR currently available in the market.
---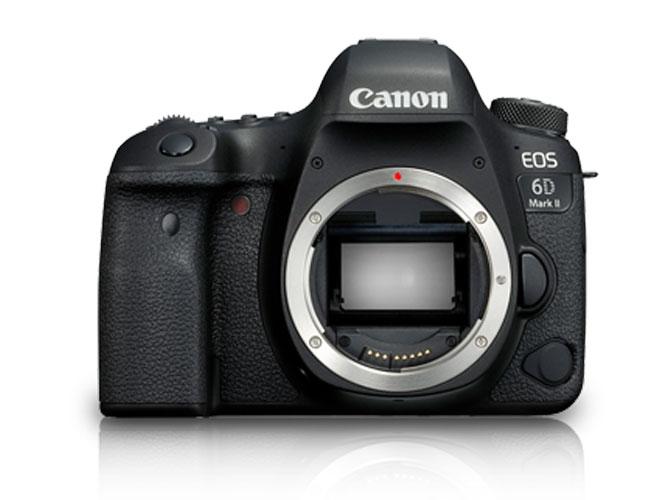 Photograph: Courtesy canon.co.in
Canon EOS 6D Mark II: A beginner's DSLR step-up
The Canon EOS 6D Mark II (₹2.02 lakh with EF 24-105mm f/4L IS II USM) appears plasticky, but is a rugged device.
The 26-megapixel full-frame camera is smaller and lighter than other snappers of its ilk.
I took it out to capture the sunset one afternoon and loved the versatility it offered for shooting landscapes. The sunset shot, however, had some noise.
I also shot some colourful buildings in daylight and loved the colour tones. Even the skin tones captured were natural.
I also took some photos in low light and they turned out quite well.
I clicked a passing cruiser bike in burst mode and was disappointed with the its speed compared to the Sony A9 and the Nikon D850. When you're shooting in burst mode, there are times you have to wait to use it while it's writing to the card. Lost minutes could mean lost moments.
The LCD screen that can be flipped out is a nice touch.
Among the things I didn't like was no support for 4K videos.
The Canon EOS 6D Mark II is a good choice as your first full-frame DSLR.
But if you're a professional, you're better off with its older sibling, the Canon EOS 5D Mark IV.
---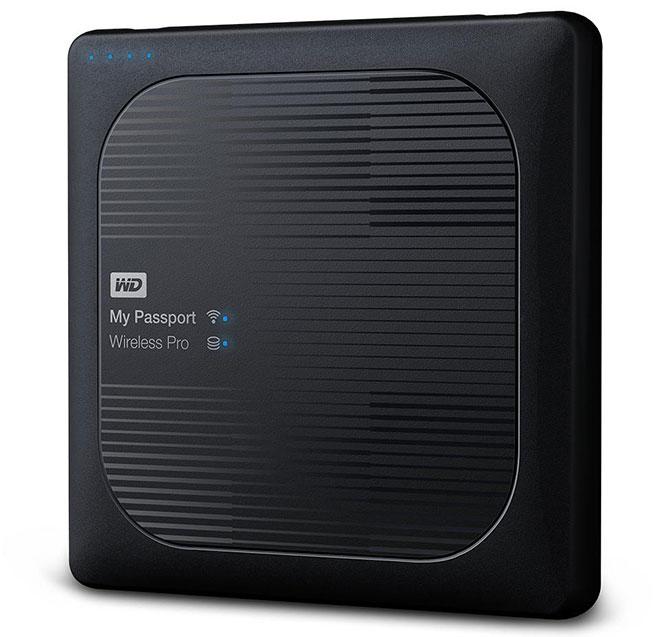 Photograph: Courtesy wdc.com
WD My Passport Wireless Pro
While I was reviewing these cameras, I constantly ran out of space on memory cards because of the huge file sizes. Since I had a limited number of them on me, this device was a godsend.
I was able to copy off SD cards, access the photos on my phone via Wi-Fi and also play them on my TV when I got home.
Not just that, I could also connect a cable to copy some pictures from the cameras directly.
I was also able to use this as a battery bank to charge my phone.
The compact WD My Passport Wireless Pro (₹14,500 for 2TB) makes a worthy companion on your trips.