Abhik Sen & Kakoli Chakraborty draw up a checklist for audiophiles.
Bose SoundLink Revolve+
The Bose SoundLink Revolve+ (₹24,500) seems tailor-made for an impromptu get-together.
I paired my iPhone with the Revolve+, opened Apple Music, and played This Is What You Came For by Calvin Harris.
The Revolve+ was placed in the middle of a mid-sized hall, and then I put the speaker at full blast -- there was no distortion and the bass was deep and full.
Next, I switched to the track Kun Faya Kun from the Bollywood film Rockstar, where the warmth and the depth came through, but I was a bit disappointed with the highs.
That said, the mids and vocals were excellent.
The Bose SoundLink Revolve+ is the best wireless everyday speaker currently available in the market and well worth the premium; just don't expect audiophile-quality sound or listen to classical music.
---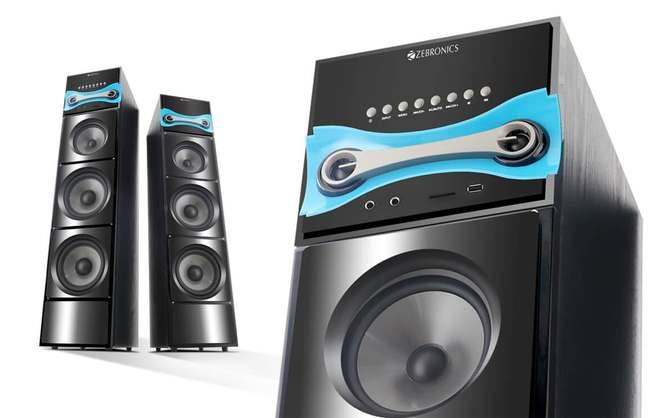 Zebronics Hard Rock 3
These tower speakers are big and heavy, and pack a punch.
One can easily connect to devices via Bluetooth and Aux cable. One can also connect USB devices and SD cards and it has FM radio.
I connected them to my Samsung smart TV, and watched a couple of episodes of Silicon Valley on Hotstar. The dialogues sounded crisp.
Next, I connected my iPod to the device and played Dogs of War by AC/DC.
The bass was deep and warm, the mids were nice and the highs a bit painful (Toni Braxton's Unbreak My Heart was difficult to bear at high volumes).
At ₹27,272, this is a good choice if you love big sound with your TV or want big sound with bass-heavy tracks.
---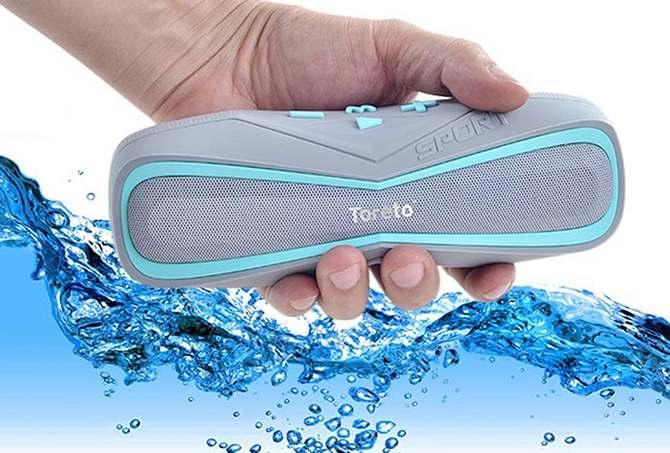 Toreto Aqua
Bluetooth speakers have become an integral part of life for audiophiles.
Toreto takes it a notch higher with the Aqua with IP67 water resistance rating.
The device is light and portable, especially with the hook that can be attached to your backpack.
It supports both Bluetooth and SD card, and can be charged with a microUSB charger.
It has four buttons on the top -- mode/power, volume rockers and a play button.
I tested various genres of music and found the sound impressive with very less noise loss. It was even able to handle bass-heavy music.
At ₹3,499, it is great for listening to music while on a hike, or in the shower.
---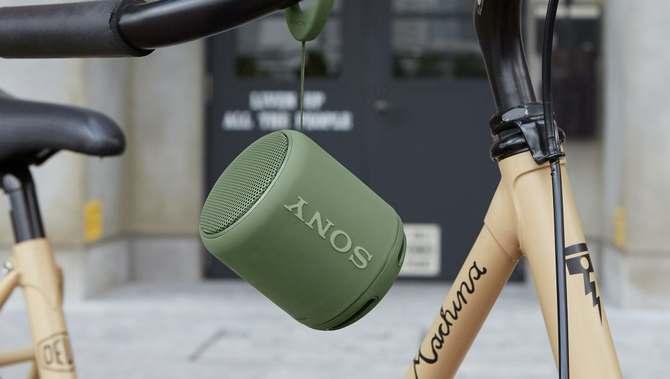 Sony SRS-XB10
Since water resistant speakers are all the rage, why should Sony stay behind? The SRS-XB10 is a compact speaker with 16 hours of battery life.
It comes with a strap that doubles up as a stand.
The sound quality is decent, but the speaker falters at high volumes. The bass feedback is good, but could have been better considering the price tag.
It is priced at ₹4,990, and is more expensive than the myriad of Bluetooth speakers available.
But then again, it is a great product for Sony loyalists.
---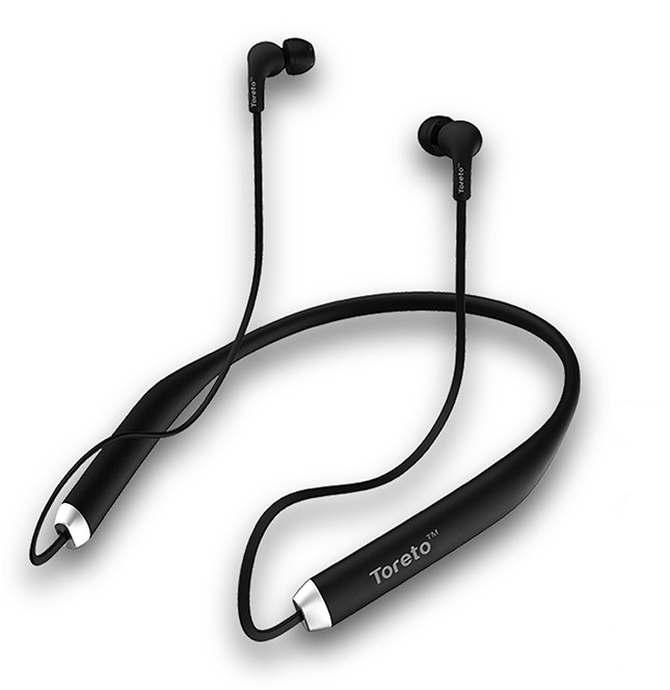 Toreto Blare
The Toreto Blare Bluetooth earbuds are water resistant.
The earbuds are connected to a band that can be worn around the neck, which also has the call and volume buttons.
Though the band is comfortable to wear, I had a difficult time getting the earbuds to stay in place. When I did manage to get them to stay on, I tried listening to some Iron Maiden.
The device supports noise reduction and the sound was clear.
Blare is priced at ₹2,499 and is good for listening to music on the run, provided the earbuds fit.