Ashish Narsale explains why the new LG smartphone is worth a try.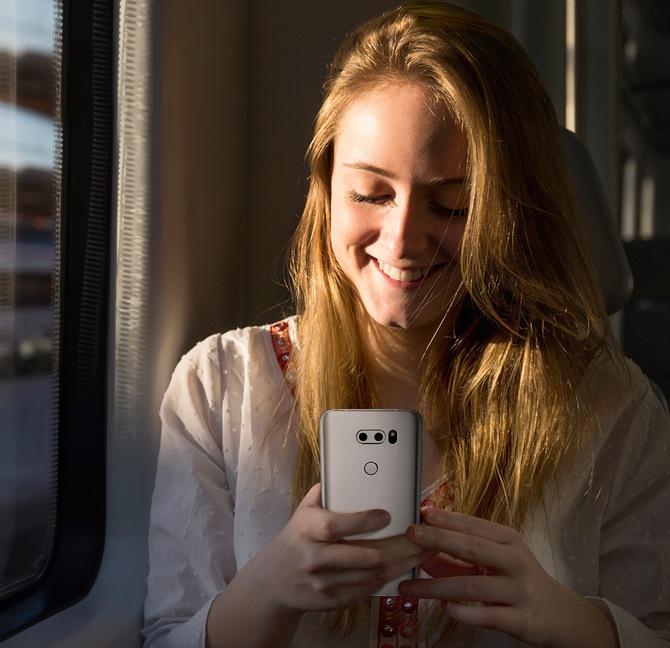 Photograph: Courtesy lg.com
Released in September 2017, the LG V30+ finally arrives in India tomorrow.
The LG V30+ with few features adapted from its elder brother, the LG G6, stands out in the crowd.
For the price, LG packs in a lot more features than other brands selling their flagships phones at higher prices.
Take a look.
Design and hardware
Being a 6 inch phone, it won't make you feel that you are holding a big device in your hand, but it follows the 18:9 aspect ratio.
The phone has curved edges and corners to give it a smooth finish.
The innards placed on a metal frame chassis are sandwiched between front and back Corning Gorilla 5 protective glass and sealed against dust and water with IP68 certification.
That's not all. The LG V30+ is tested for shock resistance when dropped, under military standards (MIL-STD-810G Method 516.6, Procedure IV).
Beneath the front protective glass, lies a Quad High Definition (QHD) 2880 x 1440 pixels resolution plastic Organic Light Emitting Diodes (pOLED) -- a Full Vision Display as LG calls it. The display occupies almost 82 per cent of real estate, a standard followed buy most of the brands now, leaving only thinner bezels for essentials like the front camera.
The 'p' in pOLED stands for plastic, which is used in developing the OLED screen; it is also a marketing term for LG to market its display as Samsung dose for its AMOLED where 'AM' stands for Active Matrix.
Whatever the leading alphabet's are, OLEDs are know to give deeper blacks and punchier colours. The OLED display does justice to the LG V30+'s beautiful Always on display (AOD) graphics.
LG V30+ runs on the highest Qualcomm Snapdragon 835 System On Chip (SOC) for Android. It comes with 4GB of RAM and an enormous internal storage as 128 GB ROM. It also support a hybrid slot for memory card or an additional SIM.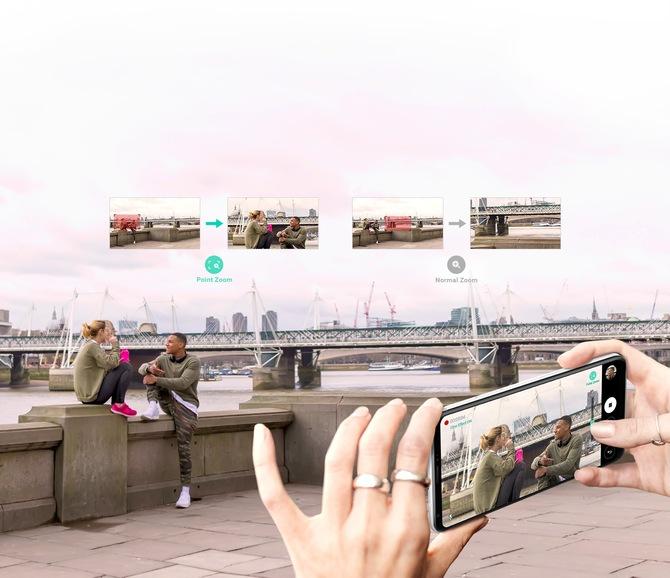 Photograph: Courtesy lg.com
Camera
One of most standout features in the phone is its dual camera setup inn the rear.
One of two camera module has a 16 MP telephoto f/1.6 lens coupled with Optical Image Stabilization and Electronic Image Stabilization (OIS+EIS).
The second camera is a 13 MP Wide angle f/1.9 lens.
This combination helps capture better low-light photographs.
The camera can shoot in 4k (3840 x 2160 pixels) at 30 FPS and slow motion at 1280 x 720 pixels resolution at 240 FPS.
The camera also has a video recording feature called Point Zoom. When you select an area/subject within the frame with this feature, the area/subject remains locked while you zoom in; It gives a cinema-like dolly effect.
However, LG doesn't seem to be bothered with improving the front camera; it remains the same 5 MP f/2.2 as seen on the LG G6.
Sound
LG retains the 3.5mm jack and includes 32-Bit Hi-Fi Quad Digital-to-Analog Converter (DAC) over wired headphones, which give richer sound for music lovers.
Security
The fingerprint scanner also doubles up as a power button.
It supports facial recognition for unlocking the phone.
You can even unlock the phone using voice recognition and LG's knock code.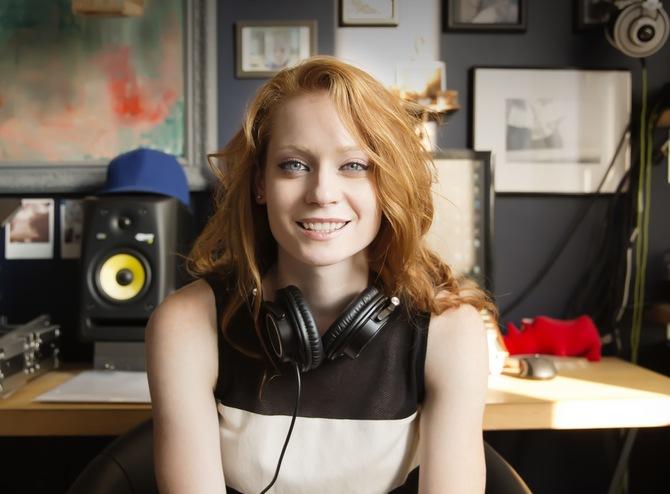 Photograph: Courtesy lg.com
Battery
It houses a 3300 mAh battery.
Along with fast charging, the phone also supports wireless charging.
The phone supports three types of quick charging: USB-Power delivery (USB-PD) fast charging (50 per cent in 35 mins), Qualcomm Quick Charge 3.0 (50 per cent in 35 mins), Standard wireless fast charging (50 per cent in 55 mins).
Conclusion
LG V30+ certainly packs in a lot of flagship features at Rs 44,990 when compared with the likes of the cheaper OnePlus 5T and costlier Samsung Galaxy Note 8.
If you are not keen on waiting for the upcoming AI-based phones, the LG V30+ won't disappoint you.