LG Q6 is an all-rounder and way better designed than the competition -- Moto G5 Plus, Honor 6X, and Samsung Galaxy on Max -- says Uttaran Das Gupta.
All photographs: Courtesy lg.com
The LG Q6 is a smaller version of the LG G6. Besides some fundamental differences, the new model is only a micro -- and more affordable -- version of the flagship product.
It looks nearly the same, and the curved glass around the back helps it sit comfortably in one's hands.
Its insides are significantly different from its more expensive cousin -- naturally, to make the price cut -- but without too many unnecessary compromises.
Of course, the utility and the longevity of a device become evident only gradually, yet this one could easily be one of the best mid-range phones in the country right now.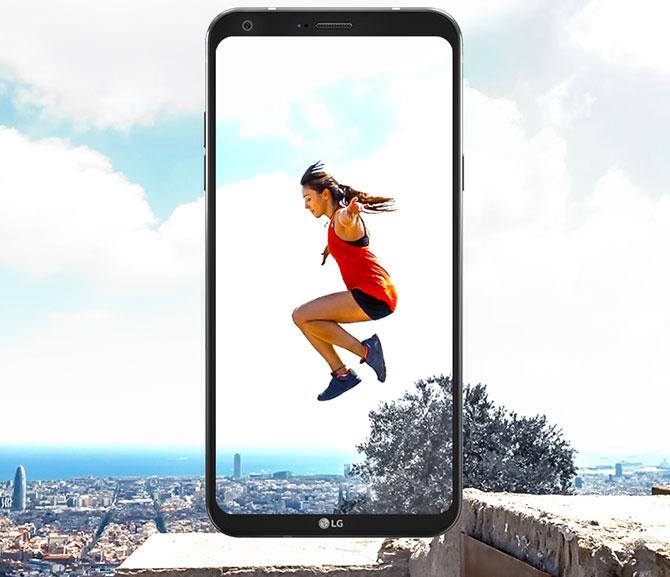 As far as design is concerned, the Q6 incorporates some of the best features of the G6.
Its LCD display (2,160 X 1,080 pixels) is colourful and crisp.
The dual nano-SIM device runs on Android 7.1.1 Nougat out of the box and is powered by Snapdragon 435 SoC.
It has a 3GB RAM. There is a 5-megapixel camera at the front and a 13-megapixel one at the rear.
The device has a 3,000 mAh battery and comes with sensors such as accelerometer, ambient light sensor, gyroscope and proximity sensor.
It doesn't stutter and stammer, and is definitely better than competition such as Moto G5 and Moto E4.
The battery is good for day-long function, though if you are pushing it, you might want to charge it once in the middle of the day.
The camera specs are the same as the flagship product, but they are unlikely to provide a flagship experience. With good lighting, the colours they produce are wonderful, but paucity of light can be a real challenge for the phones to keep up with.
The display quality is top-notch.
The Gorilla Glass 3 protection prevents scratches, and at the same time, it is quite responsive.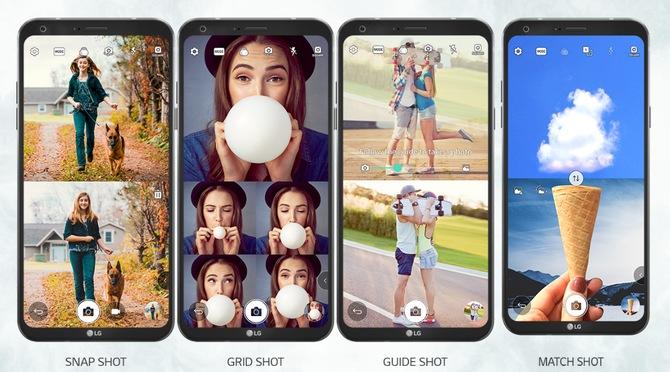 The phone lives up to its unofficial title of a mini LG G6.
If you are looking for a powerful device, this is not it. You might as well go for the flagship model.
But, as far as mid-range phones go, it fulfills all expectations.
The premium is the high RAM and the sleek design and it might as well set the benchmark of how mid-range phones will look.
While the competition -- Moto G5 Plus, Honor 6X, and Samsung Galaxy on Max -- provide better gaming experience, Q6 is an all-rounder and way better designed.