The world's most affordable smartphone just became more attractive.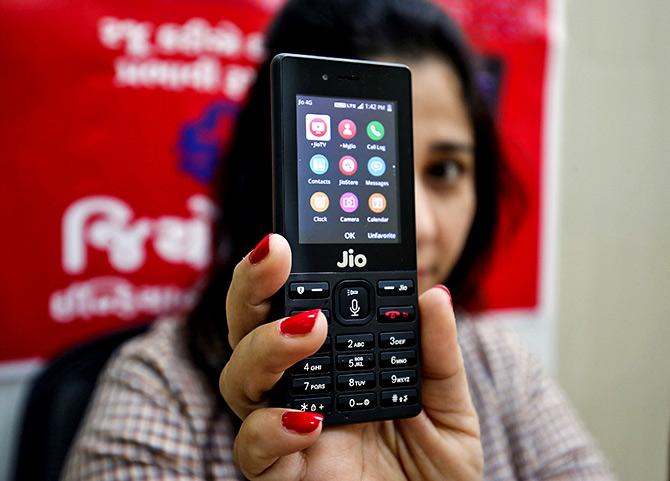 Photograph: Amit Dave/Reuters
Facebook has become available on Reliance Jio Phones from today through the app store available on the handset, a company statement said.
"Jio Phone is the world's most affordable smartphone -- built with transformational technology, especially for Indians to migrate from a feature phone to smartphone. As promised, Jio Phone will be home to the world's leading applications, starting with Facebook," Jio Director Akash Ambani said in the statement.
This will open up Facebook for a potential 50 crore feature phone users in India.
The new version of the Facebook app is built specially for Jio KaiOS, a web-based operating system designed for Jio Phone.
The new Facebook app for Jio Phone will support push notifications, video, and links to external content.
The app is also optimised to accommodate the cursor function on Jio Phone.
"We are excited about our partnership with Jio and the opportunity to provide the best possible Facebook experience for millions of people using JioPhone," said, Francisco Varela, vice president of mobile partnerships, Facebook.