They can carry huge amounts of data, have a lot of bandwidth, but operate at short ranges, between 200 metres and 2-3 km reports Surajeet Das Gupta.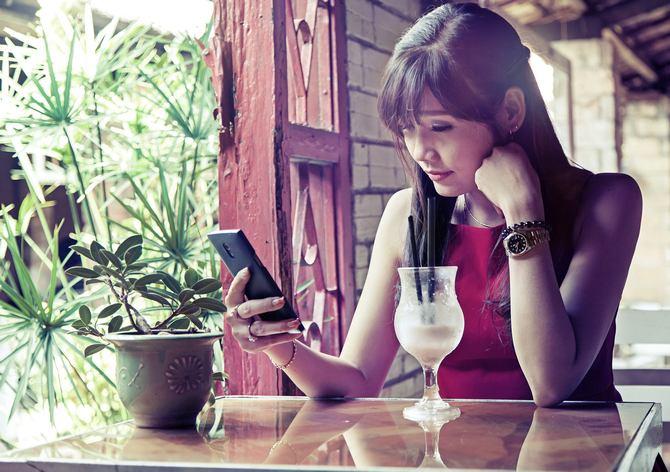 Photograph: Courtesy MIOTRAN-3373076/pixabay.com
If you are looking for a Wi-Fi hotspot to work on your laptop in your city, chances are you might not find it nearby.
That is because setting up a hotspot by establishing a wired backhaul, the only option in crowded cities, is expensive as well as time-consuming and, in many cases, not even feasible.
That is why we only have 25 commercial Wi-Fi hotspots for every million citizens, way behind the global average of 1,470.
And even if you find one and want to download a full movie or upload a heavy presentation, the speed is very slow.
That is because the unlicensed spectrum used to connect the last mile is congested, with limited ability to handle lots of data.
Consumers cannot blame only their service providers in case they find it impossible to download a video on the mobile while travelling in a car.
The problem is 80 per cent of the country's telecom towers use microwave linkage to backhaul signals from one tower to another.
But with the explosion of data in the past 12 months, there is a huge congestion.
Of course, the situation can be avoided if all towers had a fibre backhaul, but that is expensive and time-consuming, and there is a serious problem of getting right of way.
But the good news is that both these problems can be resolved if the government permits the usage of spectrum in the V (57-64GHz) and E bands (71-86 GHz), which are unutilised.
That is because they have the capacity of carrying huge amounts of data, have a lot of bandwidth, but operate at short ranges, between 200 metres and two-three km.
The E band, for instance, can be used as a backhaul between towers to handle the multifold increase in data usage, mitigating the need for telcos to invest in fibre optic backhaul.
And your data speeds will improve.
On the other hand, utilising the V band for backhaul applications is an inexpensive way to expand the country's Wi-Fi infrastructure, as well as push fixed broadband at homes and offices, which are lagging behind.
And it is a kind of super Wi-Fi that will enable consumers to upload and download huge amounts of data in a jiffy.
Yet a bitter battle is being fought as to how this spectrum should be given.
Telcos point out the bands should be given only as part of the auction for access spectrum, which even currently comes bundled with backhaul spectrum in various other bands.
It should not be given to others to offer backhaul for Wi-Fi and fixed broadband services.
"There should be a clear level playing field, the V and E bands should be used only as backhaul for those who have won access spectrum in the auctions.
If others want to offer the services, they are most welcome to take a licence and buy it in the auction," Rajan S Mathews, director general, Cellular Operators Association of India.
But the Broadband India Forum (BIF), which has members including Facebook and Google, and technology providers like Qualcomm, Intel and Ericsson, has been pushing for delicensing V band spectrum just like Wi-Fi spectrum (2.4 Ghz and 5.8 Ghz), which they say will make broadband services for the masses a reality.
Says T V Ramachandran, president of the forum: "If the V band is not delicensed and made available, India will not be able to catch up with the rest of the world in broadband download capability and proliferation of low cost public Wi-Fi."
They also point out that Indians should follow the global trend by which most countries like the UK and the US have delicensed the bands or have put it on light licensing (which include registration or notification, no individual frequency planning and sometimes a nominal fee).
Many have challenged the argument of the telcos.
They point out that as many as 40 services require radio spectrum and cellular mobile is just one of them, and auction has been done for only one service.
Hence the argument of the telcos that spectrum should necessarily be auctioned does not hold water, maybe this spectrum may not be for them.
"After all Wi-Fi spectrum currently is delicensed, so are you saying that should also be auctioned? The argument of telcos is ridiculous," says a senior executive of a leading telecom IT company.
The Telecom Regulatory Authority of India (Trai) has also favoured this approach, saying that the bands should be delicensed for indoor and outdoor access applications and only light-touch regulation should be put in place for backhaul applications just to manage interference.
But the ball is in the department of telecommunications.
Of course, there a strong case that has been put forward by a draft research paper of the National Institute of Public Finance and Policy (NIPFP) for releasing these bands, not through auction but either by delicensing them or, if not possible, by block licensing or node registration.
The study, based on global benchmarking parameters, has projected that India would require 1,360 Wi-Fi hotspots for over a million population by 2022 or as many as 6,58,000 hotspots across the country.
And as many as 2,95,000 of them will be located in 15 top cities where right of way is a serious problem and therefore this would adversely impact setting them up based on a wired backhaul.
Based on their assessment, over 46,467 commercial Wi-Fi hotspots will not come up if this band is not made available and as many as over 1,39,000 hotspots will use this spectrum for backhaul even though they could have established otherwise, but at a higher cost and with significant delays.
Similarly, the usage of the band can give a huge boost to fixed broadband, whose penetration currently is as low as 3.13 per 100 households in urban India.
The NIPFP says that as many as 20.77 million new broadband connections should come up by 2022 in the stop 15 cities.
And based on their study as much as 3.26 million broadband connections will depend on the release of this spectrum, and as much as 9.8 million additional fixed broadband will use this spectrum as backhaul even though they could have come up using other backhaul solutions, albeit at a higher cost and with delays.
With the sudden explosion of data, especially with 4G, and the acceleration in the shift of consumers from 2G and 3G to 4G, the backhaul capacity required is expected to go up manifold and the existing bands used would not suffice to meet the demand, leading to serious backhaul congestion.
That could jeopardise the data revolution, though of course Jio has been able to partly tackle the issue as more than 70 per cent of its towers have a fibre backhaul.
Based on estimates, the country will have over 1.5 million towers by 2022, and the NIPFP projects that at least 1,20,000 towers (or over 10 per cent of them) will rely on backhaul though the V and E bands.
Questions have been raised that the government would lose revenues if it gives the spectrum free and many say some may go to court.
The NIPFP points out that if the use of these bands leads to 50 per cent increase in average speeds, this may lead to a GDP increase of around 0.15 per cent.
Also higher sales of Wi-Fi tablets, technological innovation, and additional tax collection from benefits accruing to consumers and producers would also help in increasing GDP.
Also auction might not fetch much.
An assessment by Parag Kar, vice-president, BIF, and a senior executive in Qualcomm India, says that the value of the V band if it is auctioned will not garner more thanRs 40 billion for the entire band, which is not much, and has suggested delicensing this band would significantly enhance its economic value by improving data speeds substantially.
The NIPFP also points out that as long as the method of releasing the spectrum maximises social benefits and would not arbitrarily benefit anyone, it will probably also withstand judicial scrutiny.