Following Oppo's footsteps, Vivo has launched its X series with the X21 Screen fingerprint or UD (Under Display fingerprint) and X21 in the Chinese market.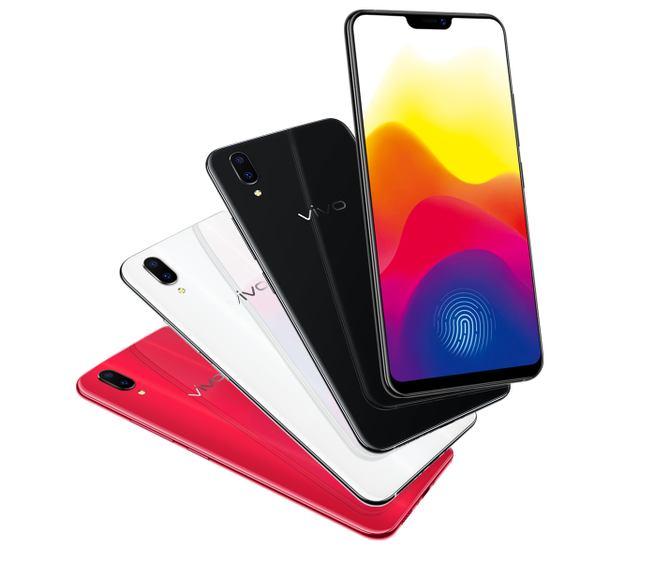 Photograph: Courtesy vivo.com
At first glance, both the Oppo R15 series and Vivo X21 look identical. In fact, they have almost the same hardware specs.
Vivo X21 boasts of Apple iPhone X-like notch, a Super AMOLED full HD plus display with resolution of 2280×1080 and 19:9 screen to body ration in 6.28-inch display.
The notch houses a front camera, ear piece and infrared fill light sensor for facial recognition.
However, what strikes us is the unique under screen fingerprint scanner in the Vivo X21 UD.
It's not the first time that Vivo has used the Under Display fingerprint scanner in its phone.
At the Consumer Electronics Show 2018, Vivo became the world's first smartphone company to showcase a phone with Under Display fingerprint scanner -- the Vivo X20.
Vivo uses the fingerprint scanner technology as Under Display fingerprint scanner or the Clear ID optical in-display fingerprint sensors designed and developed by Synaptics, a California based developer mostly known for making laptop touch pads and touch screen displays.
The Clear ID optical in-display fingerprint sensors was developed to overcome the full screen bezel less displays which leaves no space in the front of the phone and the most ergonomic space being the front bottom of the screen.
The sensor lies embedded underneath the OLED display which is almost invisible.
Right now it's not as fast as your traditional fingerprint sensor but is definitely much secure than the Android facial recognition.
Vivo X21 uses the traditional fingerprint scanner placed ergonomically at the rear centre of the phone.
Other than the fingerprint placements on the phones, both the variants have similar specifications.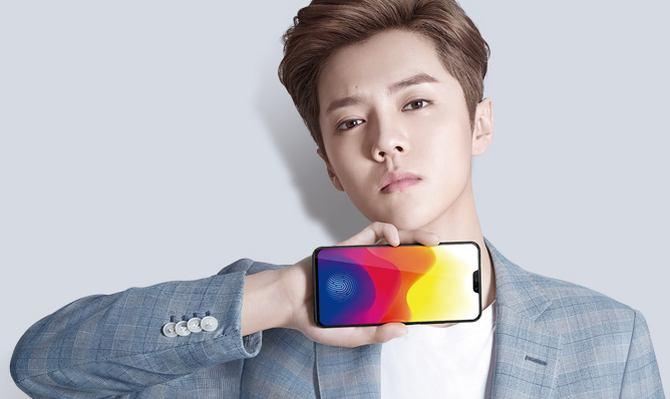 Photograph: Courtesy vivo.com
The X21 series run on Qualcomm's mid level AI based Snapdragon 660 processor.
The processor is backed up by 6 GB RAM and 128 GB ROM.
It supports memory card expansion up to 256 GB.
The X21 series include a 12 MP f/2.0 front camera, dual 12 MP of f/1.8 and 5 MP f/2.4 fixed focus wide camera on the rear.
All the cameras are backed up by AI to provide Portrait bokeh, AR stickers, Beauty mode and many more effects.
For music lovers, the X21 series has dedicated Hi-Fi DAC to give optimum music output.
It even has latest Bluetooth 5.0.
The Bluetooth 5.0 has long range and high speed at low power consumption. It also supports dual audio connectivity, i.e. to wireless Bluetooth devices can be connected at one time.
To unlock, X21 series uses combination of face unlock and fingerprint scanner.
It uses its Face Wake technology aided with infrared fill light sensor to detect 1024 points on face.
The face unlock feature should even work in darker environments using infrared sensor.
Since it is almost identical to the Oppo R15 series, it offers a glimpse of how its other sibling OnePlus would look like.
If you like music and are already in love with Apple's iPhone-like display, this phone is worth a try at Yuan 3598 (approximately ₹ 37,001) for X21 UD and Yuan 3198 (approximately ₹ 32,887) for X21.
Note: You will have to wait and experience whether X21 supports dual audio connectivity as there is no mention of it.