Do we have to say more?
An icon of a phone for many, this retro phone is back with a bang, says Ashish Narsale.
Do you remember the toughest ever phone built by Nokia, the 3310? Finland-based HMD Global now gives you another chance to relive the Nokia 3310 nostalgia.
The retro 3310, first launched in 2000, and which sold 126 million (12.6 crore) units worldwide, is back with facelift based on classic design.
HMD launched the Nokia 3310 February 26, 2017 at the Mobile World Congress (MWC) in Barcelona.
The 3310 is truly a feature phone based on footprints of its older self.
It operates on the Nokia Series 30+ operating system, disappointing many who were expecting it to run on android.
So, what's new, and what's old?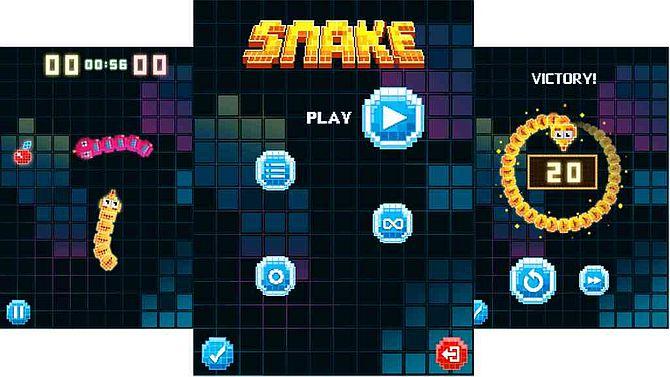 You will love to see the new 2.4-inch QVGA colour display with respect to the monochrome available on the earlier avatar. Navigating through the menu, though, will make you remember the old Nokia icons and menu.
Yes it has the old snakes game too, a little updated look and feel but same controls.
PHOTOS: Nokia's 10 most ICONIC mobile phones!
Considering you are in 2017, barring the price point, the first few thoughts to cross your mind would be the storage, processor and camera on the newly-minted Nokia 3310. But then the 3310 is a feature phone, isn't it?
The specs
It comes with 16MB of inbuilt storage and supports memory card up to 32GB. The processor and RAM specs are unknown yet, but do you think anyone would be interested to know.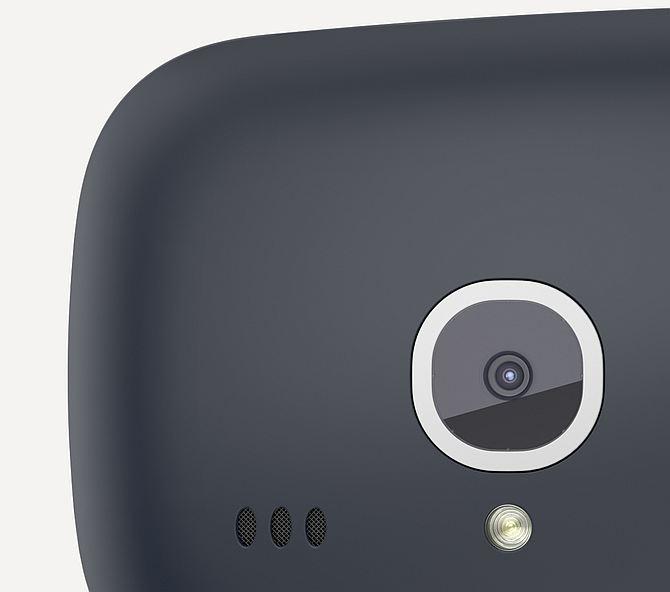 Again to your disappointment it sports a 2MP camera with LED flash.
It's a 2G phone supporting up to 2.5G speeds but then you won't be using the 3310 to watch streaming online videos, will you?
Interestingly, music lovers won't be disappointed as it comes with FM and MP3 player for music on the go. The Nokia 3310 has a 1200mAh removable battery which gives talk time up to 22.1 hours and standby time up to 31 days. The smartphones today hardly last a day and you find yourself hunting for the charger or carry those bulky power banks.
With the 3310 you need not worry about battery drain and never miss out on those important phone calls.
Design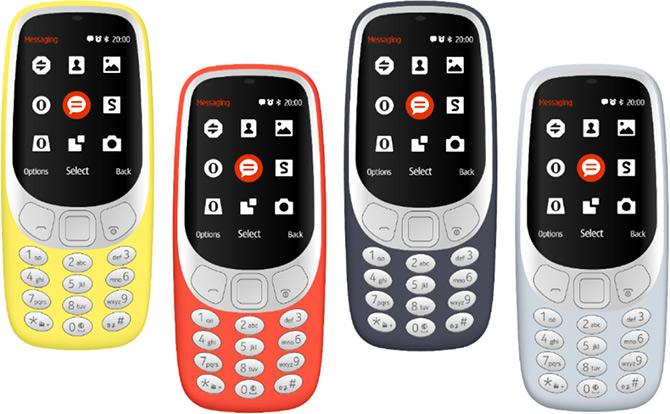 The built and feel is plastic but the colours will surely pep up the GenX with the 3310 available in warm red (glossy), dark blue (matte), yellow (glossy), and the classic grey (matte) shades. Those interested in adding their personal touch to their phones using different colours have the option of changing the back and front shells as they are replaceable.
It has a 3.5mm jack for audio connecter and specs suggested on the Nokia site indicate it may come with an AV connector, to help you connect it to your TV or display with proprietary cables; but then we do not have more information about it this feature.
Though the 3310 lacks Wi-Fi connectivity it does make up with bluetooth connectivity.
The only disappointment is that the toughest and the most rugged phone offers no protection against dust and water. I think here Nokia loses the plot.
Considering that the Nokia 3310 lacks the bells and whistles associated with touchscreens and powerful operating systems, it surely can give a tough time to these modern-day magic bars if making and receiving calls, sending text messages and a long battery life are your top priorities; but then it can be used just as a second phone.
This feature phone can be all yours for Rs 3,500.
Reader Invite
Are you a gadget/technology wizard?
Would you like to contribute articles and advice on gadgets, gaming, the Internet, software technologies, OSs and the works?
Please mail a brief sample of your writing to gadgetsandgaming@rediffmail.com with the subject as 'Gadget/technology wizard' and we will get in touch with you soon.