Tell us which Indian sweet you'd like the next version of Android to be named after.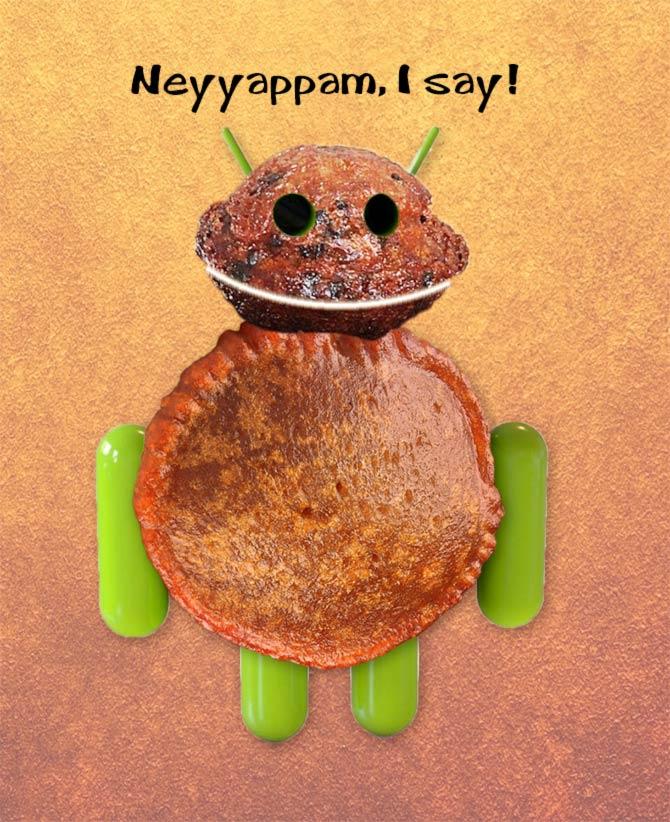 Android is set for an upgrade.
And this time around, they're crowd-sourcing names for their next version.
They're on the lookout for names of sweets/desserts/candies starting with the letter 'N'.
There is a tradition followed with every Android OS. Since its third release in 2009, they have followed a confectionery theme in alphabetic order.
So there has been Cupcake, Donut, Eclair, Froyo, Gingerbread, Honeycomb, Ice Cream Sandwich, Jelly Bean, KitKat, Lollipop and Marshmallow.
And now it's the letter 'N'.
The next version will be named after a sweet suggested by users, which gets the maximum number of votes.
Surprisingly, the humble Malayalee sweet, Neyyappam has found a place on the site Google runs for the naming contest.
Malayalees across the world are getting on board to vote for Neyyappam. (Click here for the recipe)
In fact one of our colleagues feels, "It can be Neyyappam... because it has 'app' in it. (neyyAPPam)"
Jokes apart, we ask you, dear readers, if you had a choice, which Indian sweet would you like the next version of Android to be named after.
Take the poll given below and tell us which of these sweets you'd vote for.
Think we missed something? Share your suggestions in the messageboard below! We'd love to hear from you.