Despite its 4k and multimedia capabilities, there were other glitches, says Abhik Sen.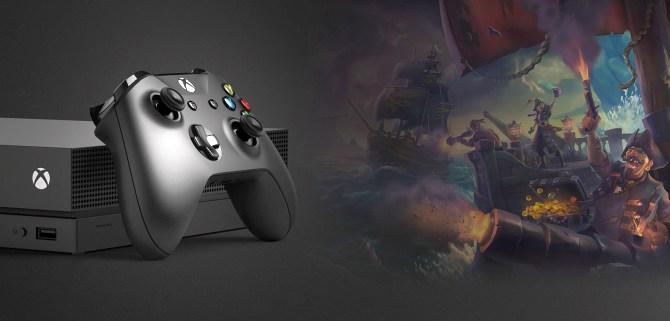 Photograph: Courtesy xbox.com
It was a tough choice.
I could either play Gears of War 4 or Halo 5: Guardians.
Before you snicker, let me just say this was necessary to take the Microsoft Xbox One X (₹ 44,990) through its paces.
Some 48 hours ago, I had unpacked the console.
The first thing that struck me was the weight.
Despite its handy size, the console was heavy.
But it looked smart in matte black.
It came with a 14-day membership to Xbox Live Gold and one-month subscription to Xbox Game Pass -- absolute musts if you don't want to spend a packet on games each month.
To this, I added an EA Access pass (₹315 a month, excluding taxes). And I was set.
The first time I turned the console on, exhilarating music blasted though the speakers.
Volume turned down, I got to the business of playing Forza Horizon 3, where I could gape with wonder at the beauty Down Under.
Next, I downloaded Rise of the Tomb Raider.
The play of shadow and light in this game, which is a good measure of the graphics hardware, was top-class on my Samsung 4K TV.
That said, filling in passwords in 4K on the screen made me get up from the couch -- I could read them only up close.
I had to wait a while before I could get on with my favourite games -- massive downloads stood in my way.
Soon, I had nearly exhausted the 1 TB of space the console comes with, forcing me to make the choice.
Finally, I played Halo 5: Guardians for a while before uninstalling it and opting for Gears of War 4.
Hours of button-smashing left my fingers tired but mind refreshed.
I also liked streaming games from the console to my Windows 10 PC.
The Xbox One X, though, is more than just a gaming station; while I didn't have a UHD 4K disc around, my 4K version of the original Star Wars trilogy was a treat.
In the limited time I used the console, I was impressed with its 4K and multimedia capabilities.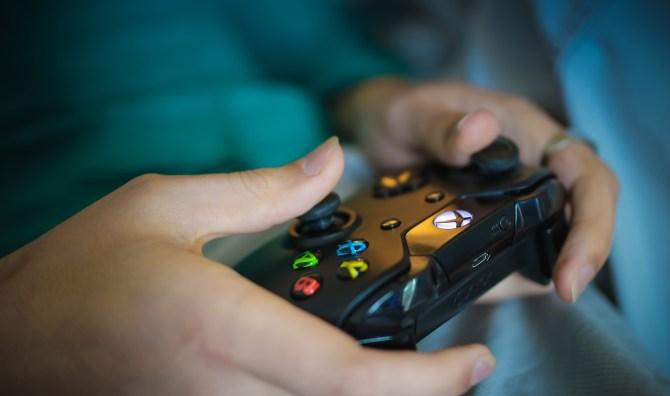 Lead photograph: Courtesy Olichel/pixabay.com