This is one of the most balanced phones in terms of features and cost. Le Eco has really tried hard to manufacture a good smartphone under a tight budget, says Mohnish Bohra
In the past one week, Letv LeEco Le 1s has created a lot of buzz and euphoria. Over 70,000 mobile units were sold in few seconds in an online flash sale and more will be sold when figures for another flash sale that was held on February 9 come out. The number is really staggering but is it really worth the hype?
Letv (officially called as LeEco in the Indian market) has introduced Le 1s smartphone to penetrate the budget-centric Indian mobile market. Priced at almost Rs 11,000, the phone is going to compete with players like Samsung Galaxy A5, Moto G third generation, Lenovo K4 Note, HTC Desire 826, and OnePlus X.
So, what makes this phone appealing and compete with such prominent players? Are there any weak areas? Let's explore!
Design and form factor
Modelled on Apple devices, the design is very sturdy and premium keeping its price in mind. The complete body is based on metal which is one of the major USP of this device in this price range. As a very clever move, the device gives you feel of holding a fusion of Apple and android phone. Though at 169 grams, it is slightly heavier than its competitors like Lenovo K3 note and Samsung Galaxy Grand phone.
If we notice the front side, there are no borders around the screen area. This is a very important design feature, called border-less design only found in premium phones. The phone is equipped with the premium Corning Gorilla Glass 3 to prevent it from scratches and damage. This is really a big plus keeping the narrow price gap between its competitors.
There are three standard capacitive android navigation buttons on the bottom and they light up based on user responses. LeEco has also taken a major step in including Type-C USB port on the bottom to stick to the new USB standard. Though you may have to look for a connector if you want to fit in your standard Micro USB port, it is a really a smart move as other competitors are planning to equip their phone with similar USB technology too.
A mic and speaker grille are present on either side of the USB Port. This is a very important feature as you can hear loud and clearer sounds even when you put your phone down on a table. Many phones feature it in the rear end only.
The top portion is equipped with an earpiece and the front camera. If we notice the rear side, apart from the usual flash and the rear camera shooter, Le 1s is equipped with a fingerprint scanner. This is another fancy feature used to unlock phones. Although, it takes 2-3 attempts to unlock the phone screen it still works fine and is a nice feature to have.
The phone supports both micro and Nano SIM slots along with an important feature for IR emitter. The emitter helps in managing your household devices like TV. You need to download a third party app like Peel or DIRECTV which will work in conjunction with emitter to manage your TV. A great plus in this price range!
User interface, display and camera
Equipped with a 5.5-inch FULL HD display, the Le 1s features customised LeUI 5 skin built on top of Android 5.0 Lollipop. It is very easy and quick to navigate between screens and menus.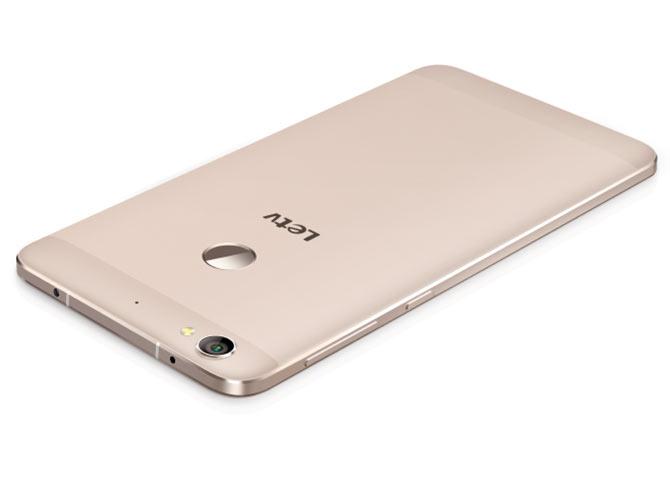 The display looks quite natural and colours are bright to please the eyes. The swipe features are very smooth and respond as per user touch. The rear camera is capable of shooting 4K videos and the 13 MP rear shooter can take decent photos in low light, again a big plus.
Battery
Powered by 3000 mAh battery, the phone features fast charging and options to save battery life. It is still early days however as the battery is average as you might look to charge the phone in 5-6 hours.
Processor and storage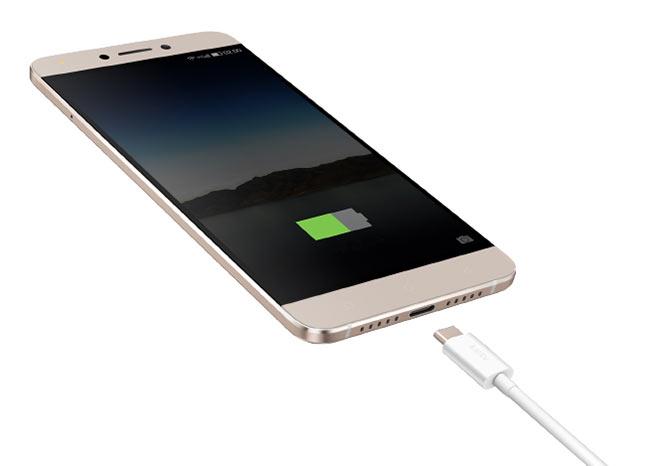 Le 1s features one of the advanced hardware chipset processor -- the Mediatek Helio X10 -- with 3GB RAM and non-expandable internal storage of 32GB. If you want to load more data, the phone supports OTG and you can easily plug in your USB via a Micro to Type-C USB converter.
It supports all multimedia tasks and gaming experience is also very good. Lags are minimal, though, there will be limitations if you are a professional gamer and want to play for longer hours. GPU does get strained and lags may appear while 3D gaming. Still, it is better than its counterparts!
Control panel
Le Eco has modelled the control feature navigation and usage experience similar to Apple devices. It is very easy to find all options like battery, storage under one control panel.
Connectivity
It has been reported that Wi-Fi and other connectivity like Bluetooth, 3G, 4G, GPS, GSM, EDGE, GPRS, UMTS, HSPA, HSPA+, and dual-SIM works very well with this phone.

Conclusion
This is one of the most balanced phones in terms of feature and cost. Le Eco has really tried hard to manufacture a good smartphone under a tight budget. If there are weaknesses, there is a supporting feature to overcome it (like battery versus fast charging).
Le Eco is working with a proper R&D strategy and we believe they will heat up the competition in the under Rs 13,000 price range.
The coming days will be good for consumers as competitors like Lenovo, Moto, Samsung, and Xiaomi will also work hard to match with the Le 1s.