Ashish Narsale asks if you will be able to hold this bezel-less flagship phone on the road or juggle it in a train, like you do with other phones, or share memory-heavy 4k videos.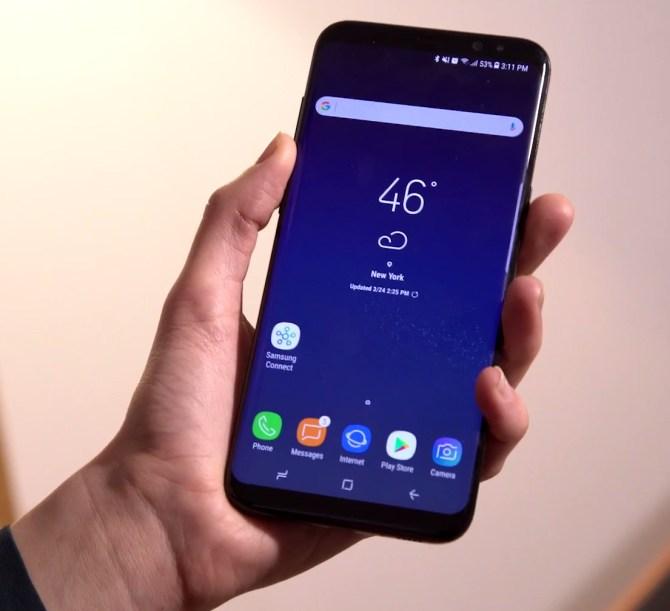 The Samsung Galaxy S8/S8+ a beautiful beast is here. Beauty that will spell bound you to owe one and beastly power of latest SOC (System On chip). Proving most of the rumors and speculations right Samsung galaxy S8 was unveiled in New York city. Let us see if this beast can be tamed.
What's the wonder about?
Excellent design
Bezeless screen
Galaxy S8+ measures 6.2", but easy to hold
Latest SOC
Water resistant IP68 certified
Camera with f/1.7 Aperture
Front camera auto focus
4K video recording at 30 fps
Bluetooth 5.0
Android 7.0 (Nougat) out of the box
Biometrics lock: Iris Scanner, Fingerprint Scanner, Face Recognition
Bixby intelligent assistant
AKG bundled earphones
What's missing?
Dedicated memory card slot on dual SIM phone
Removable battery
Low on battery capacity
Dual camera
IR blaster
Radio
Design
In design department S8 is light years ahead, its like science fiction come true. But it needs protection. Being almost bezel less on left and right with curved glass to edges seems prone to impact. Glass front and back makes it a slippery affair and a finger print magnet. If you are worried about your wallet you would always keep it in a casing. Though protected by Corning Gorilla Glass 5, the company Corning itself says, "it protects 1.6-metre, shoulder-height drops onto hard, rough surfaces up to 80 per cent of the time".
After all it's glass, and it shatters.
The highlight of the phone is the screen, a gorgeous super AMOLED 5.8" 570 ppi and 6.2" 529 ppi S8+ Quad HD (2960x1440) display for S8 and S8+ respectively.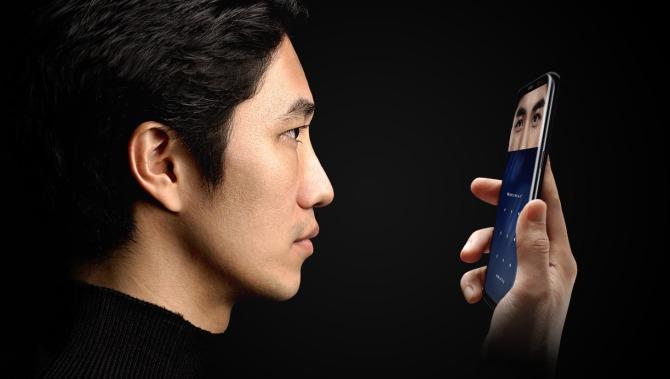 The front of the phone is almost occupied by the curved display on the left and right edges giving the impression of no bezel, Samsung call it as infinity display. The screen starches to top and bottom leaving only a small bezel as a space for ear piece, front camera, iris sensor, proximity sensor and other sensors at the top. Gives it a highest visible area on the phone.
A thin aluminum bezel to hold the components sandwiched between front and back glass looks sleek. A power button on the right and volume rocker on the left.
A new addition, a dedicated Bixby button bellow the volume rocker. I wished the Bixby button would have had multifunction as a camera button, a button to shoot and autofocus, it gives a professional camera feel.
Whats Bixby? It's a intelligent personal assistant like google assistant, read further to know more.
This time the front home button goes under the display as pressure sensitive button.
The finger print scanner goes to the rear right of the phone. The positioning of the finger print scanner is disliked by many as for right hander its difficult to reach and process you smudge the camera glass. I feel it would have been in center, the LG did it right.
The home pressure sensitive button gives haptic feedback to give impression of click. Many expected S8 to have 3D touch as apple 7.
The display as super AMOLED means it gives deeper black, richer and vibrant colours. The added advantage of using AMOLED is it consumes less power than the other display technology thus adding to longer battery life.
The S8 even supports AOD (Always On Display) as seen on its predecessor S7. You can customize it by changing the watch faces or downloading themes. AOD give brief info and notification without putting the phone on.
No stereo speakers, a mono speaker the grill resides at the bottom.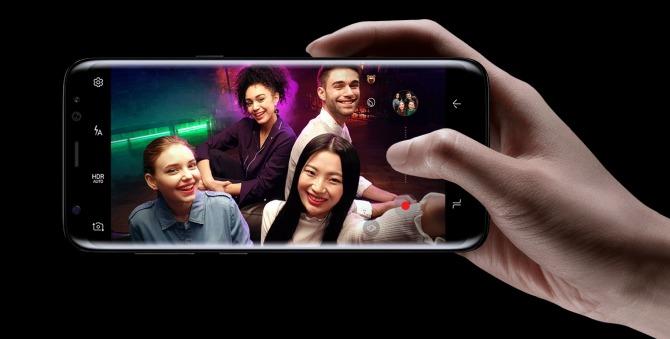 Camera
In camera department Samsung seem to have settled with same camera the one which was found on Samsung galaxy S7, but have worked on the front camera. They have upped the front camera from 5MP to 8MP with autofocus.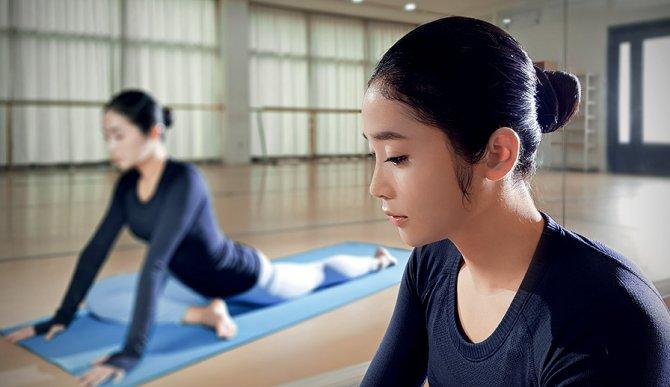 As the trend today many manufacturer are coming up with dual lens camera to create bokhe effect Samsung is reluctant to use single camera with F/1.7 to give an optical bokeh effect, and you can use the camera's software function selective focus mode to select the depth of field after shooting the picture.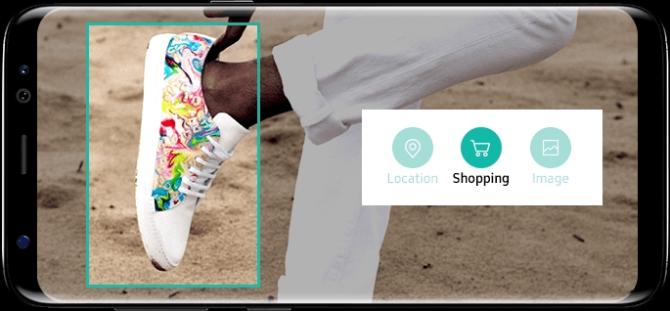 Bixby
It's a intelligent personal assistant made by the makers of apple's Siri, Viv Labs subsidiary owned by Samsung. Bixby is based on Viv software. It's a remake of SVoice introduced earlier in Samsung Galaxy SIII.
Basically it functions same as google assistant with little more enhancements such as visual search and character reorganization through camera. So now you have two personal assistant in one phone to choose from.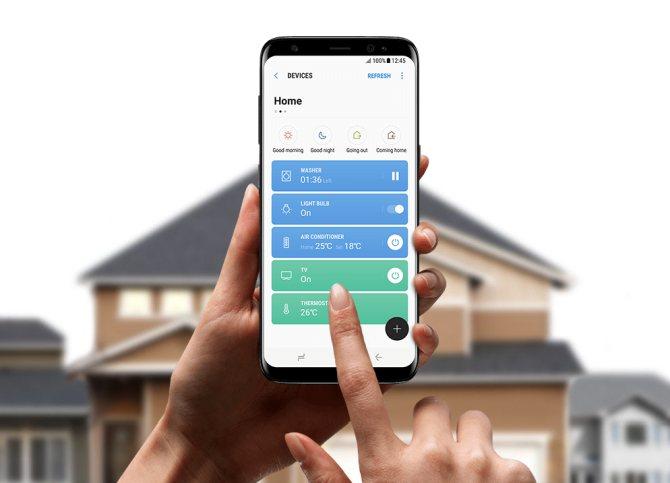 Samsung this time around was more focused on IOT (Internet Of Things) and accessories along with the phone.
IOT is the inter-networking of smart devices which communicate with each other or to centrally located hub, so that devices can be managed or controlled remotely via internet.
Samsung launched its own Connect Home mesh Wi-Fi router for IOT. They plan to connect all the smart device at home and integrate Bixby, so that it would be controlled remotely by the Galaxy S8.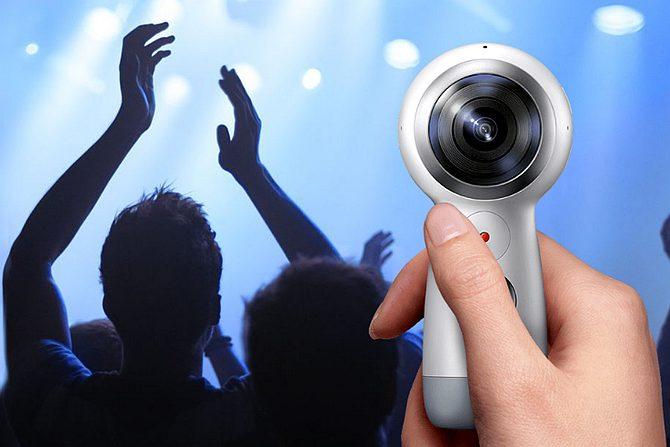 Samsung also launched Gear 360, a camera to shoot photos and videos in 360 at 4k resolution. Basically a product made for travel bloggers, hikers and social media bugs.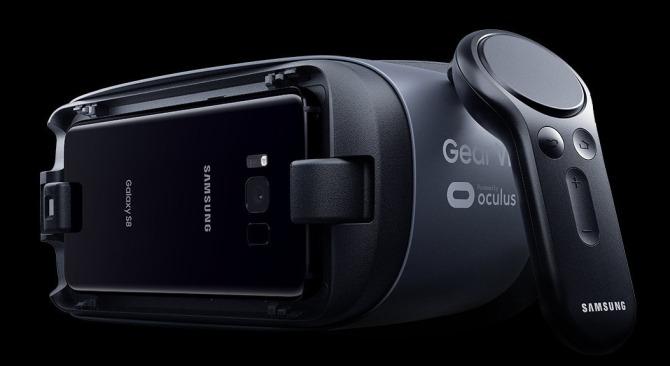 It even launched new Gear VR with motion sensing controller, to give you more interactivity in the virtual world.
Samsung DeX, (Desktop Experience) is a device to dock the phone and access it on the monitor. Displays a customized android for desktop view. I supports multitasking, let you toggle between multiple windows just like Microsoft windows. You can work on Microsoft office to create documents, spread sheets or power point presentation.
You can even connect remotely to your desktop PC at home or office using Citrix Receiver, VMware Horizon Client and Amazon WorkSpaces.
So what do you think about this beautiful beast? Will you buy the Samsung Galaxy S8/S8+?
For me, I am tempted to own one but when I think of my daily routine of travelling and handling, it pulls me back.