Snehal Yerawadekar draws up a checklist.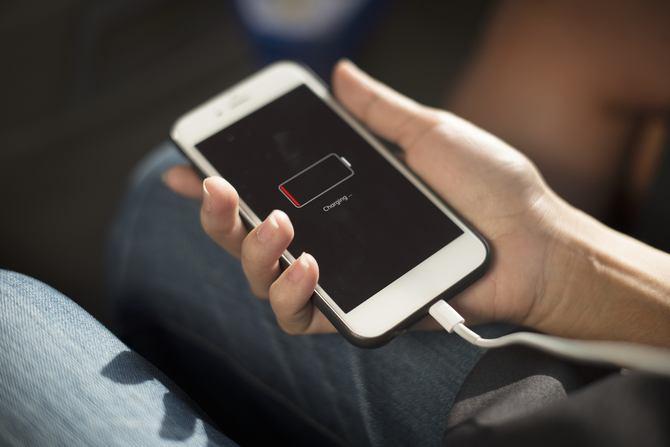 Today, we all own a smartphone or a tablet or both. Although these devices have made our lives easier, they come with a limited battery life.
With an array of apps on our device, there is surely a need to charge it at least once during the day.
This is where the problem begins.
Many of us carry the charger or invest in an additional one for our beloved gadget, but we may not have access to wall sockets all the time.
This is where a USB power bank comes to our rescue.
Whether you are going to work or on a holiday, you need one highly efficient power bank to keep your devices up and running.
A high capacity power bank would enable you to charge your smartphone numerous times or support multiple devices such as a tablet, a video camera or a digital camera.
There is nothing worse than your device running out of juice when you need it the most. You could miss out on a chance to click that one magnificent shot of the setting sun or the rare bird or you may want to check the timings of your connecting flight on your smartphone.
Isn't it the worst feeling ever? The solution is a highly efficient power bank.
You may be wondering the best power bank suitable to your lifestyle. This is what our post is all about.
Here are a few things you need to keep in mind while buying a power bank:
1. Capacity
The capacity of your power bank is the most important point to consider, especially if you have multiple gadgets that need charging.
It all depends upon the battery type of a particular device.
For instance, an iPhone 5s comes with a 1560 mAh battery.
To charge an iPhone 5s twice, you need a 3000 mAh power bank.
Check the battery capacity of your device; identify your usage to arrive at a decision.
2. Number of devices
Make sure you opt for a power bank that can charge multiple devices at a time.
You can choose a power bank with more than one USB ports as it enables you to charge multiple devices.
While selecting a power bank, you must add up the battery capacities of all your devices and go for a power bank that lets you charge all your devices once or twice based on your usage.
3. USB connectivity
Most power banks come with an integrated USB port, which makes it easier to charge.
Simply plug it into your PC, a laptop or a wall socket and it is ready to charge.
While you are on the move, you can charge it with a superior quality car charger.
The reason why we are stressing on the quality is because a superior quality cable will lead to a quick charge.
4. Charging duration
Be it Android or iOS, a smartphone or a tablet, the charging time may vary based on the operating interface of your device as the power bank doesn't come with a preloaded software to identify devices.
5. The life of a power bank
The life of a power bank typically depends on its capacity.
A power bank can be charged between 400-600 times.
This doesn't mean the power bank stops working beyond a particular point but its performance surely gets affected.
Make it a point to keep your power bank 50 per cent charged even when it is not in use.
Keeping a power bank without charging it may affect its battery life.
6. A little tip for all the power bank users
If you are charging your power bank in a car via a car charger, you must always start the car before plugging in the charger.
Plugging it first and then turning on the engine may result in an overload causing harm to the charging capacity of your power bank.