Even though Note 4 happens to be a marquee device, it faces stiff competition from iPhone 6 Plus and Sony Xperia Z3. Having said that, we bring you features of this phone that sets it apart from the competition.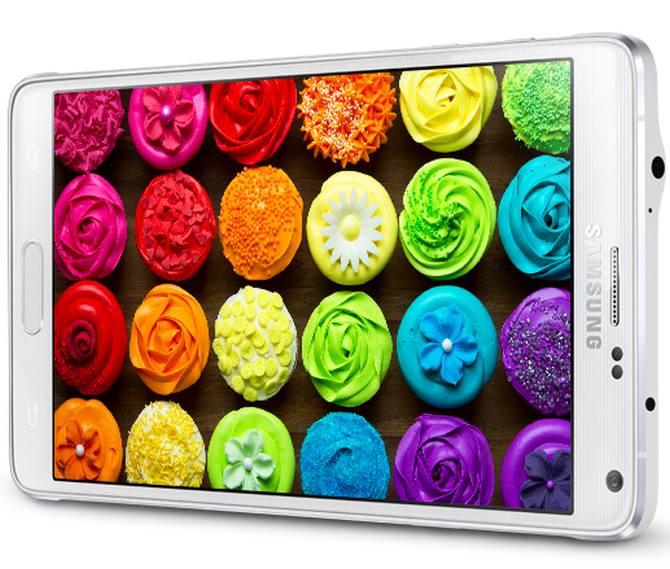 Samsung, the South Korean electronics conglomerate is known for its innovations -- be it in the arena of television or smartphones. In fact, its famed rivalry with Apple is responsible for the unveiling of several devices with high-end specs and newer accessories like the Stylus pen.
Recently, the company unveiled its latest devices in the form of Samsung Galaxy Note 4 phablet and Gear S smartwatch. After its global launch, Samsung had also launched these devices in India on October 14. While it was expected to be available before Diwali, it has not been put up for sale in the Indian market.
Even though Note 4 happens to be a marquee device, it faces stiff competition from iPhone 6 Plus, iPhone 6, Sony Xperia Z3 and flagship smartphones of other renowned manufacturers.
Some of the essential features that can give this phablet an edge over its peers are the new and better S Pen features, a Quad HD screen, a powerful processor, multi-window option, smart charging, battery saving mode and Swarovski covers.
Also, on October 14, Samsung had launched another wearable gadget -- Gear S -- which many are referring to as the next big thing in wearable segment. It is a Tizen-based (it is Samsung's own operating system unlike Android which is designed by Google) device that was first unveiled by the company in the month of August, just before IFA 2014 at Berlin.
This smartwatch is ahead of many other smart wearables in the market, for it has its own SIM card slot, which helps users to receive and make calls, using either a 3G or 2G connection.
The other connectivity options include Wi-Fi and 4.1 Bluetooth.
Pricing and offers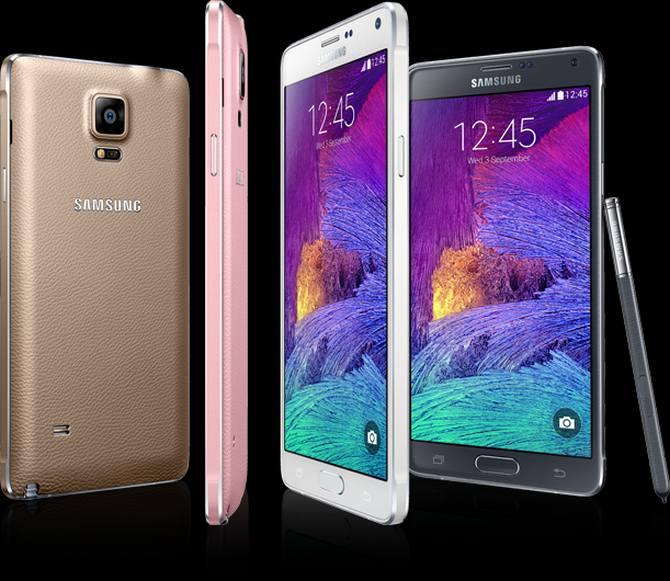 The maximum retail price of Samsung Galaxy Note 4 in India is Rs 61,500. However, its street price will be anything around Rs 58,500.
On the other hand, Gear S has a maximum retail price of Rs 29,500, but its street price will be Rs 28,900.
Moreover, there are some cool offers from the telecom network provider, Vodafone, which include 2GB of free 2G service every month for those subscribers who are not much active on the Internet. This offer is available for a limited period up to April 30, 2015.
A subscriber who inserts a Vodafone SIM before that date can get the offer within 48 hours of inserting the SIM in the phablet.
Samsung Galaxy Note 4 -- A snapshot of specs and features
The best thing about this device is surely the Snapdragon 805 quad-core processor clocked at a speed of 2.7GHz. This performance level can only be matched with the 64-bit A8 processor of Apple's iPhone 6 or 6 Plus.
The users, especially the multi-taskers and high-end game aficionados, will be delighted to have this handset in their hands. Snapdragon 805 is well supported by 3GB of RAM. This device has one of the highest resolutions as well as pixel density.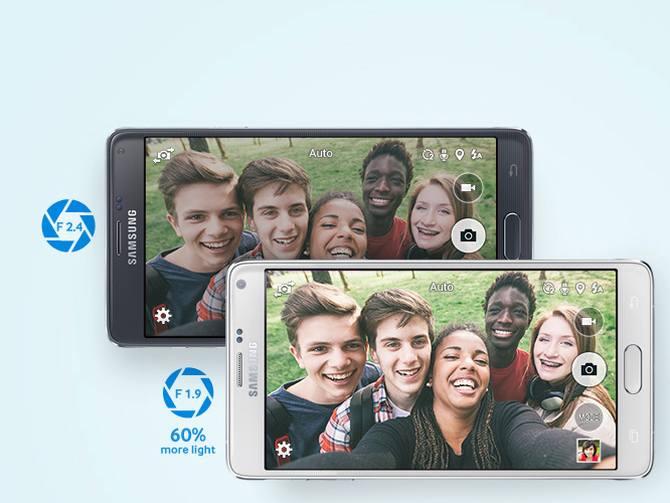 Just like LG G3, Samsung has packed Galaxy Note 4's 5.7-inch display with Quad HD resolution (1440 x 2560 pixels) and Super AMOLED technology. The screen's pixel density is an eye-popping 515 ppi (pixels per inch; the more the ppi of a display screen, the beter is its rendering of text).
Furthermore, to increase Note 4's Indian quotient, the company has preloaded the device with fourteen regional languages, including Hindi, Assamese, Oriya, Marathi, Kannada, Malayalam, Telugu, Tamil, Urdu, Gujarati, Bengali and Punjabi.
This new flagship smartphone runs on Android 4.4 KitKat. Though many expected it to come with the upcoming Android Lollipop OS, users have to be satisfied with KitKat 4.4 for now.
The camera options are also commendable; while the primary camera has a 16MP sensor with excellent features such as Smart OIS and auto focus, the secondary camera comes with an f/1.9 lens and a 3.7MP sensor.
Samsung Galaxy Note 4 also supports 4G LTE connectivity, which earlier was missing in the Indian version of Galaxy S4.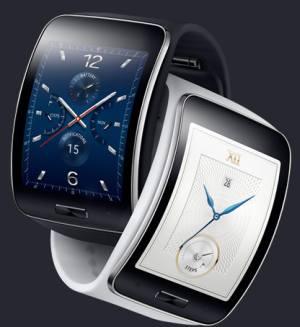 The other connectivity options available include Bluetooth v4.0, Wi-Fi 802.11a/b/g/n/ac, NFC, GPS/ Glonass, MHL 3.0, USB 2.0, and IR LED. This new flagship device comes with a built-in storage capacity of 32GB and one can expand the external memory up to 64GB.
Samsung Gear S -- Features and specs
This is surely one of the most stylish products available in the market at present. Besides being endowed with smart specs, it is amazingly beautiful and users would love to flaunt it. This smartwatch comes with an elegantly curved Super AMOLED display, which the users can wear with utmost comfort.
Here, the users can not only change the straps for getting different styles but can also customise the screen's clock faces, thus getting more value for money. The user interface is easily operable and users can benefit by checking out the notifications as well as relevant information, quite easily.
Unlike other available smartwatches, this is definitely an advanced communicator that makes communication seamless. For here, the users can not only receive or make calls/messages, but can also use an on-screen keyboard (that supports sixty nine languages) for writing and sending messages.
This can be done even when the smartphone, with which it is associated, is not nearby.
Gear S is really smart as the amazing application features make this beautiful device more productive and adorable. Users can now get help from their Gear S smartwatch for turn-by-turn pedestrian navigation, S Health (for maintenance of healthy life), and 24x7 news briefing.
The smartwatch will definitely redefine the idea of a smart-wearable. It can be used by users as a personal fitness monitor that will help them to monitor their fitness parameters.
The presence of multiple sensors, amazing health features, and an inbuilt GPS transforms Samsung Gear S to a personal health coach that always keeps the users motivated.
Samsung Gear S is powered by a dual-core chipset clocked at a speed of 1GHz and has an internal memory of 4GB coupled with a RAM of 512MB. It has Tizen based OS, Li-ion battery with 300mAh amperage, support to multiple audio formats and various connectivity options, including USB 2.0, v4.1 Bluetooth, A-GPS/Glonass, and Wi-Fi 802.11b/g/n.
Photograph Courtesy: Samsung.com