Abhik Sen believes it's a must-have.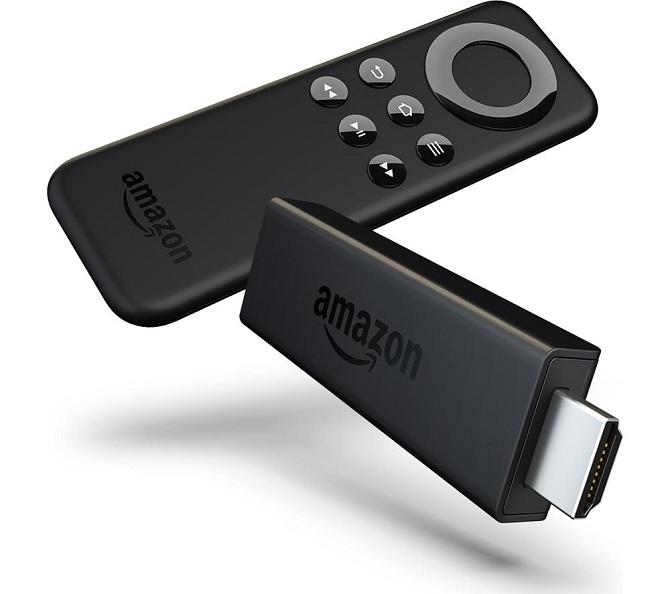 IMAGE: The Amazon Fire TV can be the breakout cord-cutter device.

The Amazon Fire TV stick (₹3,999) looks smart and simple.
It comes with an HDMI extender, a godsend for those difficult-to-reach spaces. And one needs to plug in the supplied power adapter for the Fire stick to work.
The remote impressed me (it helps that Amazon also includes batteries) with its easy-to-use format.
Of special interest is the microphone key: I used it extensively to search via voice in Amazon Prime.
Setting up was fairly easy and like Amazon's Kindle eBook readers, the Fire stick comes pre-configured with your Amazon account. It is plug and play and after setting the language and resolution, one can also set a data limit. The Fire stick easily connected to my high-speed home network, and I was good to go.
It helped that I was already a Prime subscriber.
After logging in, the Fire stick came up with recommendations based on my viewing patterns -- watched the animated series Baahubali: The Lost Legends. The HD content looked good on my 4K TV. Over the first few hours of using the Fire stick, the video stuttered a couple of times.
Over the next few days I had my fill of Hindi and Bengali movies, documentaries and a few Hollywood blockbusters such as Suicide Squad. Since I subscribe to several streaming services such as Netflix, Hotstar, Sony LIV, Hungama and Voot, I downloaded them all. It helps there's 8GB space on board.
Having all apps on one device meant I didn't need to access the apps on my smart TV (which doesn't support Hotstar, by the way). And, I didn't need to use my Chromecast, as I discovered by accident, some days later. If only it supported AirPlay and Alexa.
The Amazon Fire TV can be the breakout cord-cutter device, provided one isn't looking for a 4K device and it supports all streaming apps in the country. But I would have liked it better if it came with Alexa as well.