Here are the 8 WhatsApp tips and tricks for iPhone users!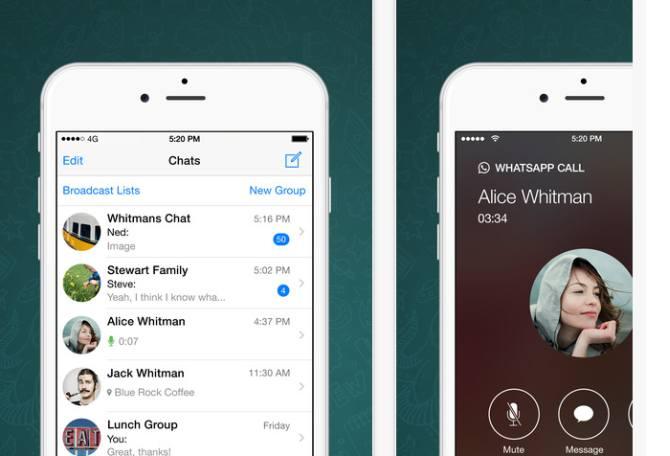 You must be on WhatsApp for quite a while of your waking hours and you must be thinking you know all the secrets the social messaging app has bundled out in its app.
But there are still a few secret tricks that you might not know about.
1. Turn words in Italics, Bold or add a Strikethrough
Add an asterisk (*) on the either side a word or phrase to make it go *bold*
Put an underscore (_) on the either side of a word or phrase for making it _italic_
Insert tildes (~) on the either side of a word or phrase for ~strikethrough~
2. Send Broadcast Messages
Unlike a group chat, where every participant knows about others in the group, WhatsApp also lets you send messages to a group of people while protecting their identity from each other. Go to…
Chats > Broadcast Lists > New List > Add contacts
3. Share documents directly from iCloud Drive into a WhatsApp Chat
Press the upwards arrow which is on the left side of the text window > Share Document > select where to share a document from, including Google Drive and iCloud Drive.
4. Create Event
If you are bad with remembering dates, it is now possible to create an event from the date mentioned in the chat
Press and hold date in the chat > Create Event
5. Stop People from Seeing your Messages
For those whose phones travel from one hand to another, you can now stop people from reading your WhatsApp chats.
Settings > Notifications > Toggle off Show Preview
6. Hide Chats from Conversation List
If you want to get a chat off your conversation window without deleting it altogether, hide it in Archive. Swipe left on a chat to hide that conversation.
7. Recover Deleted Chats
WhatsApp backs up your chat conversations at 2 am (default time, which can be changed). To recover your deleted chats, uninstall and then reinstall WhatsApp on your phone and voila!
You will get all your chats, both deleted and undeleted, before the set default time.
8. Start or Read Chats through 3D Touch (iPhone 6s)
You can now directly start chatting from the home screen. Hold the WhatsApp icon on the screen and start the chat!
Tripti Rai, presently associated with ChromeInfotech Technologies, a leading mobile app development company, has been writing on both technical and non-technical aspects of the world for the last three years.