It is important to visit an obstetrician as soon as you miss your first period after intercourse, suggests Dr Danny Laliwalla.
Scroll down to find out why!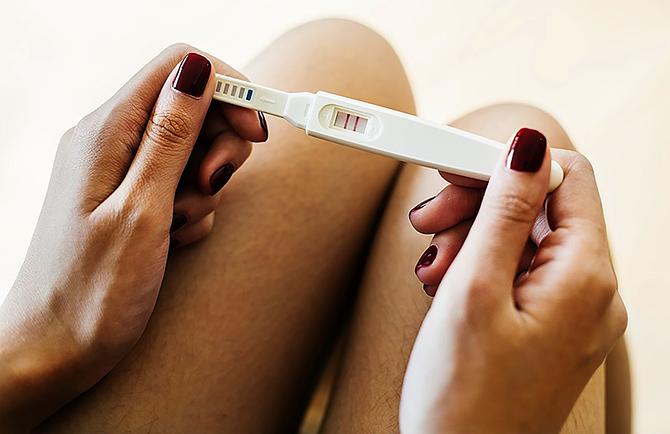 Pregnancy is a phase that comes with a lot of expectations, challenges and decision making.
Some may want a baby as soon as they are married; some others may desire it at a later age.
While motherhood is a choice, each woman wants her child to be healthy.
If you are planning to conceive, there are some health concerns you need to be aware of:
Folic acid
A woman planning to conceive should be started on a folic acid tablet, 5 mg at least 3 months periconceptionally.
This ensures the child is born with no neural tube defects (spinal cord/ brain deformities) and also avoids abortions and preterm deliveries.
Check for Rubella IgG antibodies
If this is negative, you should be vaccinated against Rubella -- prior to pregnancy.
Post vaccination, you will be advised to avoid pregnancy for at least 3 months.
The vaccine prevents certain congenital anomalies affecting the heart and brain in the baby. Similarly, Hepatitis B vaccine should be taken prior to pregnancy, usually 3 doses are advisable.
Viral markers
The couple should get themselves checked for viral markers- HIV, HbsAg and anti-HCV. If positive, certain measures may be taken prior to pregnancy .
Check for Thalassemia and sickle cell trait in both husband and wife (by a blood test).
We can know if there is a thalassemia trait or a sickle cell trait in the couple and a child with a major abnormality requiring multiple blood transfusions may be prevented by offering pregenetic implantation tests.
Check for STSH levels (thyroid)
Though the normal is 5.5mu/L; one who is pregnant or which is planning to conceive, TSH levels would be aimed to be below 2mu/L; so a small dose of thyroxine may be needed.
This would prevent mental abnormalities in the newborn; also prevents abortions and sudden fetal demise.
A detailed family history of fetal abnormalities should be inquired for and accordingly certain tests may be needed either preconception all or in the early antenatal period.
A woman desiring to become pregnant should have planned intercourse between the 12th and 16th day of periods if her cycles are 28 days regular.
If irregular (30-45-60 day cycle), one should be wary of a condition: polycystic ovarian syndrome.
One should aim for weight reduction through diet and exercise. Besides, losing weight will reduce the incidence of Diabetes and Hypertension.
Check for blood sugar
Diabetes during pregnancy can be quite complicated.
It can lead to congenital defects in the baby.
It can affect both the mother and the baby. Thus, sugar control is of utmost importance.
Medications and other health conditions
If a woman is suffering from a chronic medical disorder, she needs to visit her obstetrician prior to conceiving, as certain medicines may need to be changed or the dose altered.
A patient with a heart disease problem may be on a certain anticoagulant, which needs to be changed.
An epileptic may require higher doses of folic acid and antiepileptics may need to be changed. A hypertensive woman cannot take ACE inhibitors during pregnancy.
A diabetic might be required to be put on insulin and not on certain oral antidiabetic medications.
Alter your lifestyle
Certain lifestyle changes may be required in women desiring to become pregnant.
Smoking should be stopped completely- both active and passive smoking may be dangerous to the fetus.
Similarly, the use of other forms of tobacco in the form of nicotine patches or oral tobacco is discouraged. All forms of tobacco can lead to Dysfunctional growth of the fetus and should be highly discouraged.
Usage of alcohol should also be prevented.
Alcohol can affect gestational age of the fetus leading to fetal alcohol syndrome.
Visit an obstetrician
It is important to visit an obstetrician as soon as you miss your first period after intercourse to confirm your pregnancy as against the old belief that one should visit a doctor only after 3 months.
An early checkup can pick up ectopic pregnancies -- pregnancy in the tube which can be medically treated if detected early; or later may require emergency surgery if it ruptures.
Some pregnancies may require further medications if there is any complication. So it's best to visit your doctor at the earliest.
To conclude, any agent that acts during embryonic or fetal development may produce a permanent alteration of form or function.
Such 'teratogenic agents' may be in the forms of drugs, chemicals, radiation, infectious agents or genetic factors and needs to be avoided -- especially in the first few weeks of pregnancy; when organogenesis occurs.
The benefits of preconception counselling are many.
It prevents birth defects, prevents low birth weight babies and prematurity, prevents poor pregnancy outcomes and recurrent losses; promotes healthy behaviors; proposes and reinforces parents for parenting.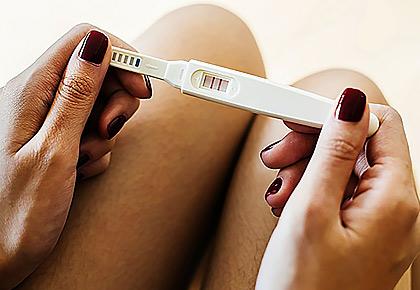 Dr Danny Laliwalla is consultant obstetrics and gynaecologist at Jaslok Hospital and Research Centre, Mumbai.