Their posts will teach you to savour life's best moments.
Travellers Jack Morris, 26, and Lauren Bullen, 24, met on a beach in the Pacific nation of Fiji on their travels.
And fell in love.
They have lived happily ever since, posting stunning photographs of their wanderings on Instagram, winning them millions of followers around the globe.
Jack, who is from Manchester, Britain, and Lauren, who hails from New South Wales, Australia, have visited some 20 countries.
Their quirky Instagram pics have generated so much interest they were sponsored by travel sites, who have paid up to $9,000 per pic, according to the Daily Mail newspaper.
While Lauren blogs as Gypsea Lust and has 1.4 million followers, Jack posts as Do You Travel on Instagram and has 2.2 million followers.
Their Instagram posts will teach you a lesson or two about how to perk up your relationship while on the go.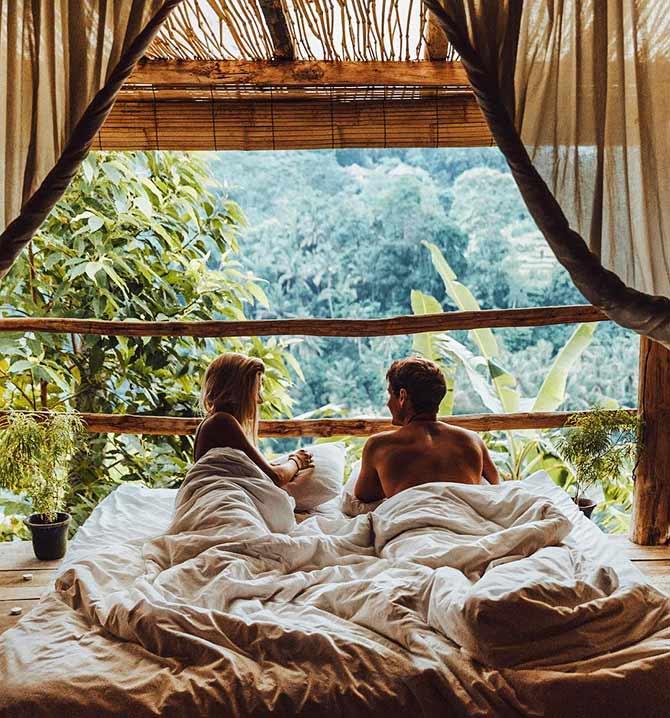 IMAGE: On a vacation remember to book yourself into accommodation that will allow you to wake up to a gorgeous morning view, like this one in Bali.
'Cosy mornings in the jungle with my love, Jack posted about this picture.
All photographs: Kind courtesy Jack Morris/Instagram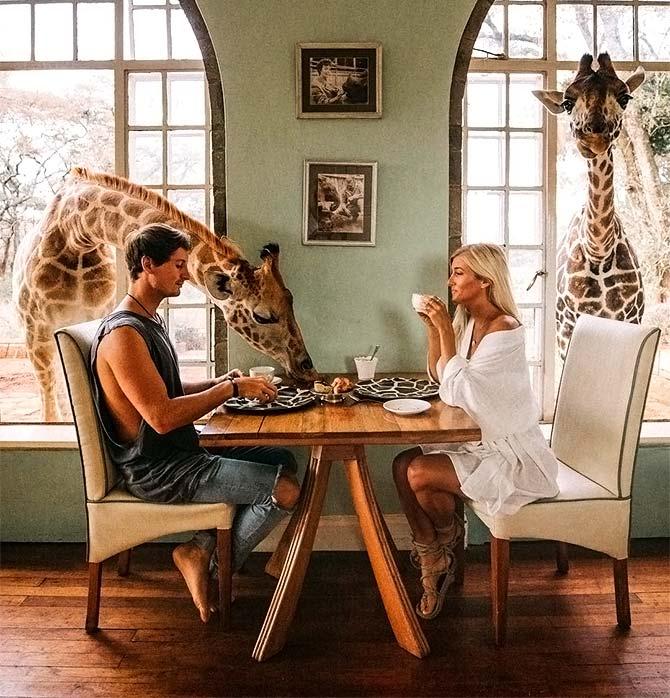 IMAGE: A special breakfast with your sweetheart. Because lunch and dinner dates are cliched.
'Took my girl @gypsea_lust (in Kenya) for a birthday breakfast with a couple of our giraffe friends happy birthday beautiful -- I hope it's your best one yet!' he wrote.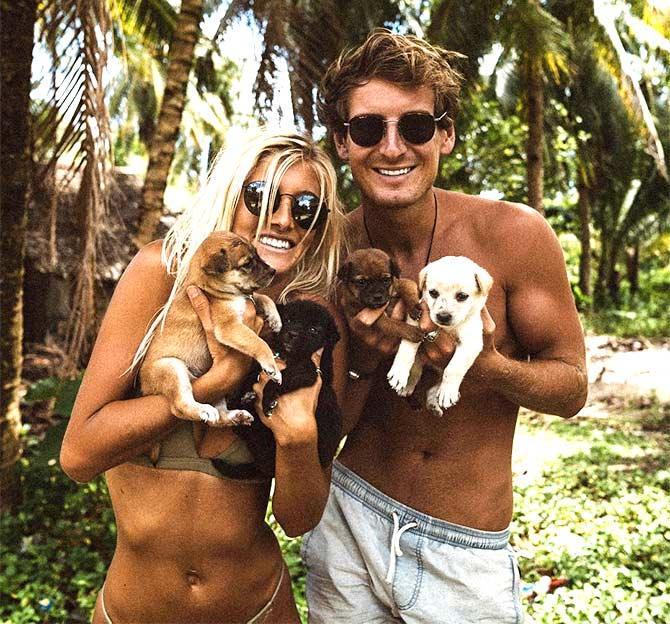 IMAGE: Show some puppy love!
Jack treated his girl with these cute ones on Valentine's Day in the Philippines.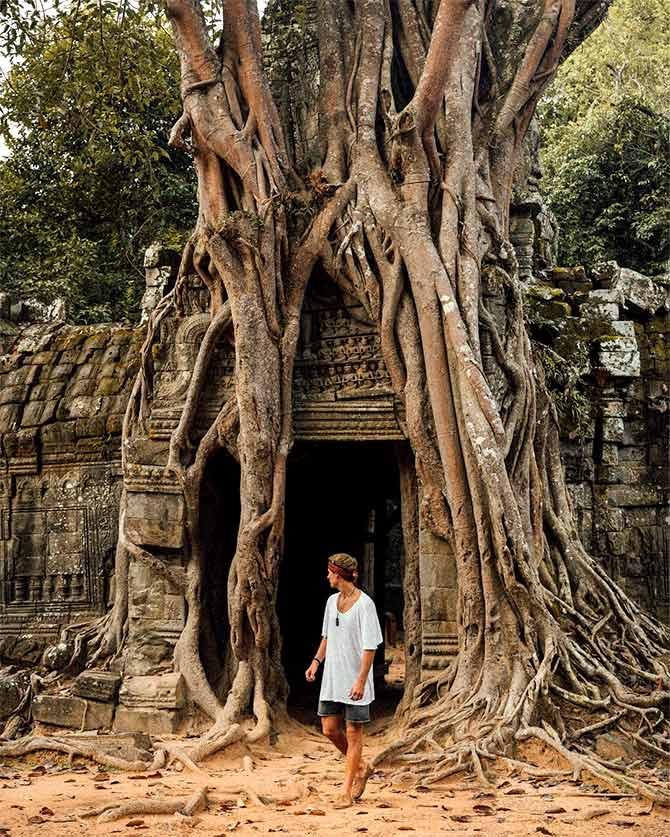 IMAGE: Head for the most unusual spots on earth.
In Cambodia, Jack spotted a fantastically beautiful temple. 'The coolest doorway I have seen,' he said.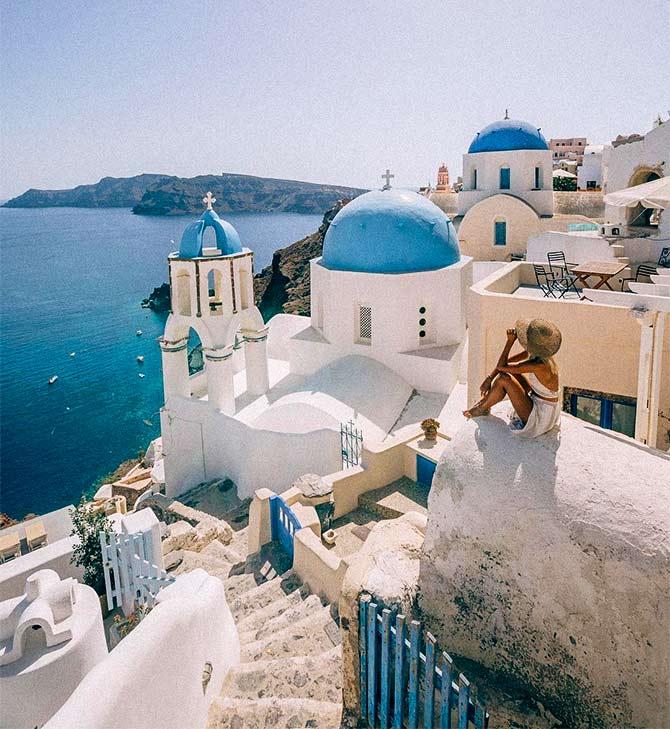 IMAGE: Water, sky, land and love. At Santorini, Greece.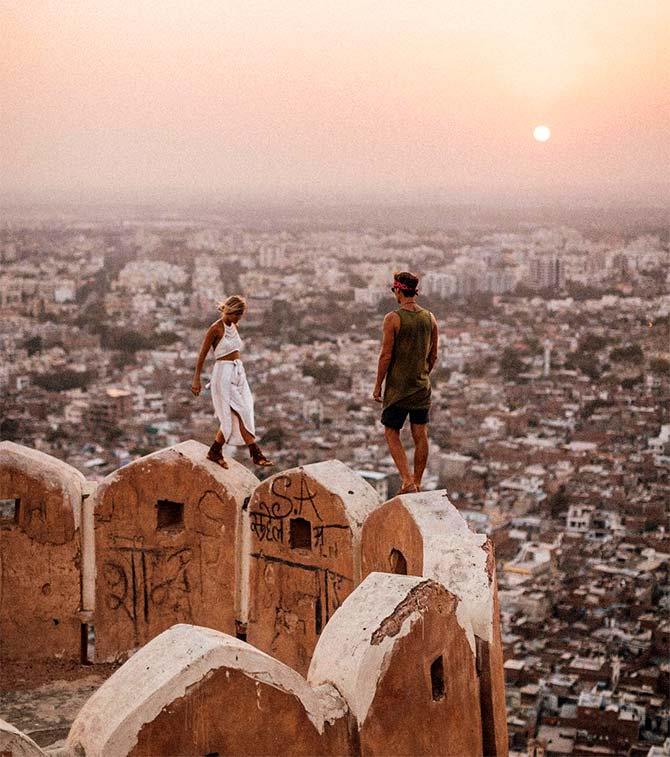 IMAGE: Couples mustn't miss the sunset!
In Jaipur, the duo chose the most spectacular spot in the city to frame themselves against the setting sun.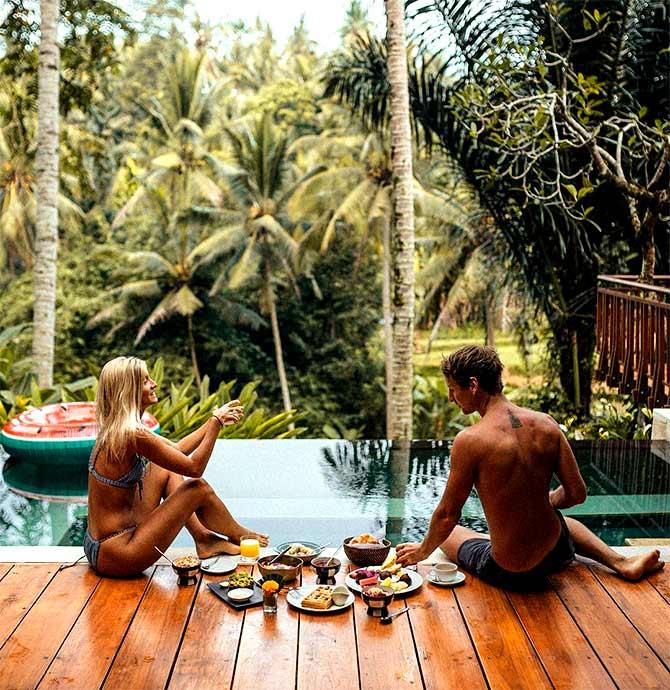 IMAGE: In love and on a holiday? Don't diet. Indulge in food therapy.
This one is from Bali, Indonesia.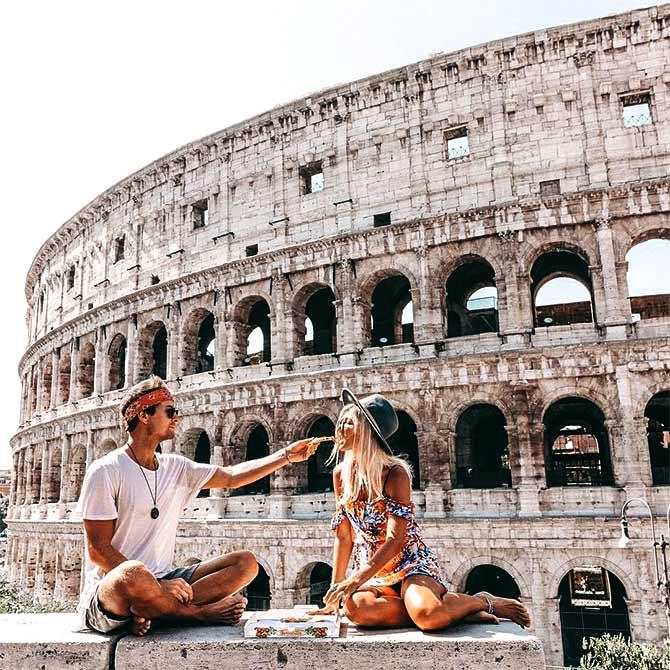 IMAGE: Do the obvious, local thing! It's fun.
In Rome, do like the Romans do -- grab a pizza at the Colosseum!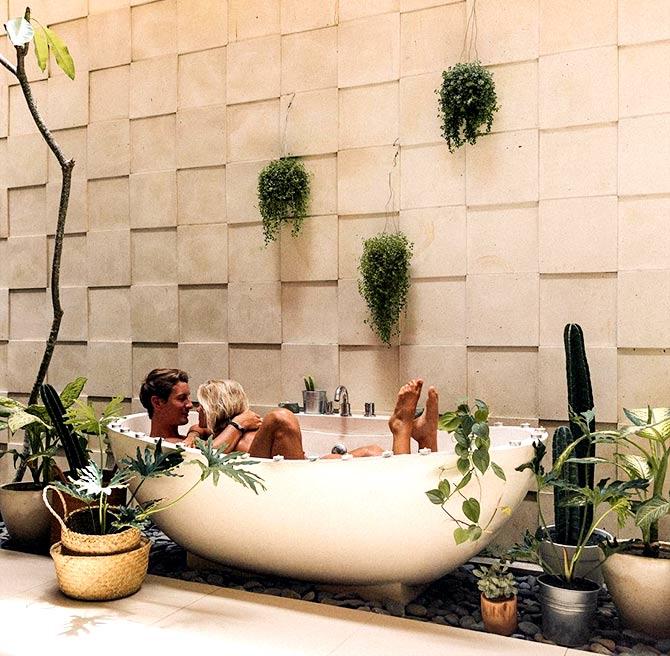 IMAGE: Squeeze in time for an intimate tub conversation.
Jack and Lauren welcomed 2017 in Bali.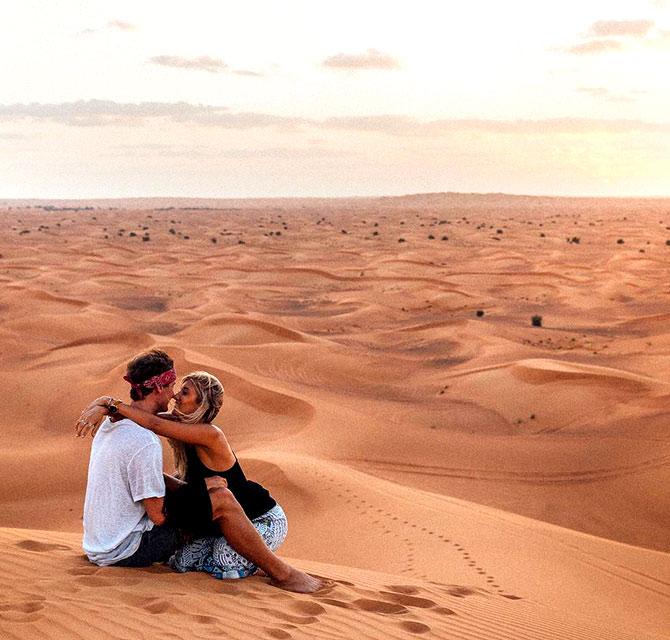 IMAGE: Make every second count, every moment memorable. An Arabian desert is a good place to whisper sweet nothings to each other. Who is going to eavesdrop?