Our reader Maneesh Menon has shared some stunning pictures of India. You can share yours too at #India-Photos!
Often photographers focus on the obvious while taking pictures.
But Rediff reader Maneesh Menon has a knack for seeing the beauty in inanimate objects whenever he travels.
Wonder what we're talking about?
Take a look at these travel pics.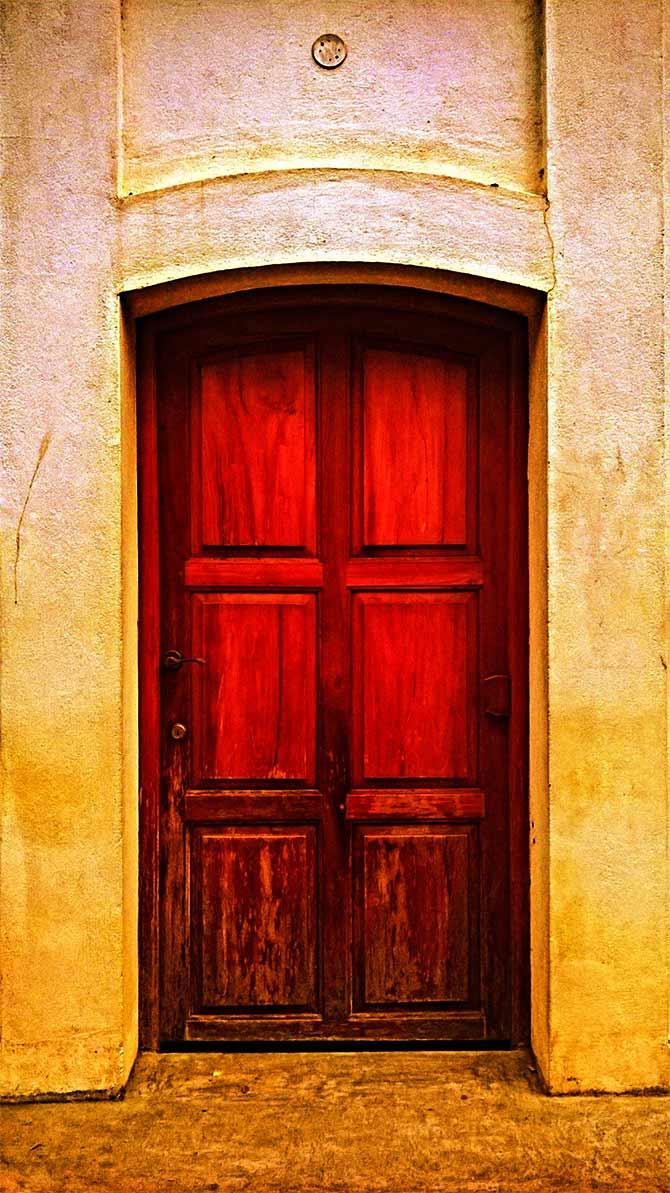 IMAGE: Colourful doors are synonymous with Pondicherry, aren't they!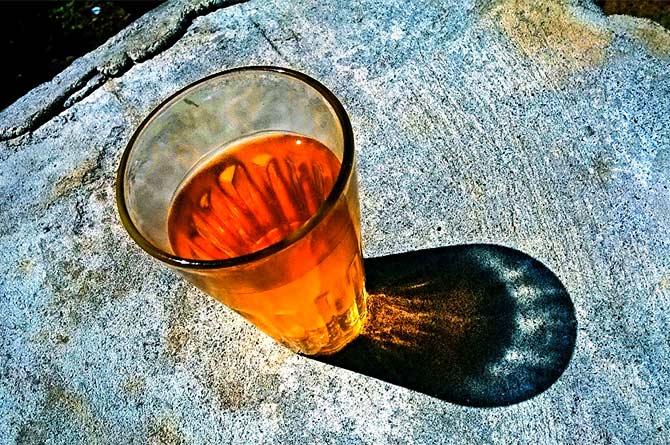 IMAGE: It's chai time at Valparai.
Many know that this hill station in Coimbatore is famous for its climate and scenic views. But the best part of Valparai is the well-manicured tea and coffee gardens.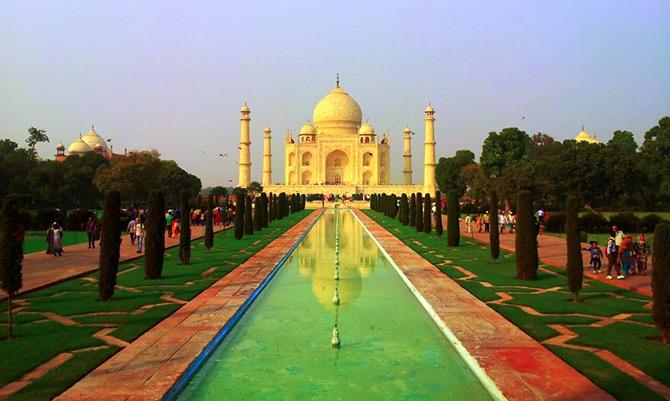 IMAGE: We have all seen this cliched shot of Taj Mahal in Agra. But scroll down to see how Maneesh shot it differently...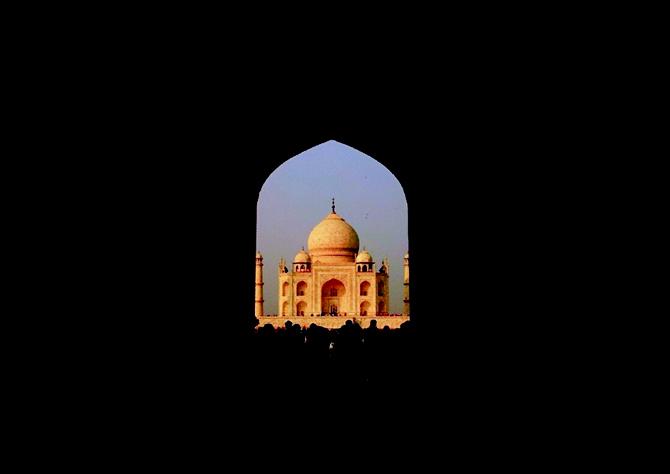 IMAGE: The Taj Mahal at Agra glistens in the sun at the end of a dark passage.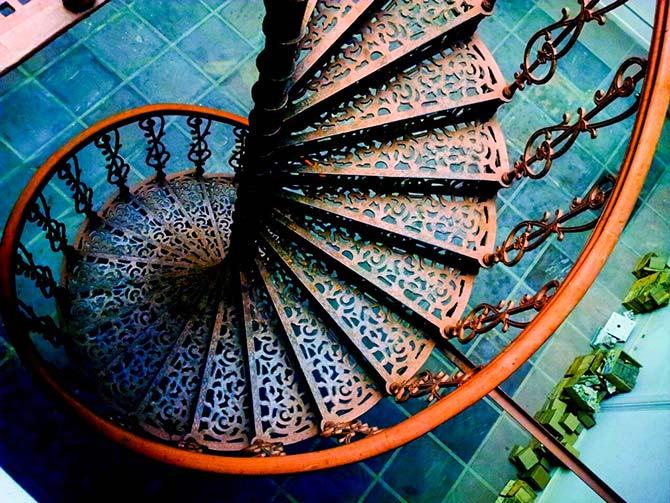 IMAGE: Who knows how many people have climbed these steps in a hotel in Agra?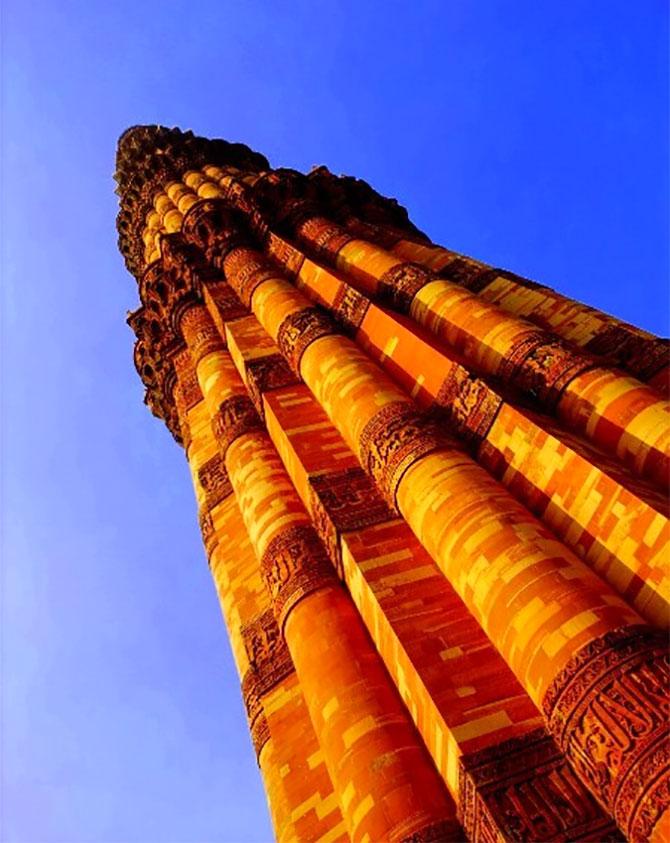 IMAGE: The Qutab Minar shot from a different angle.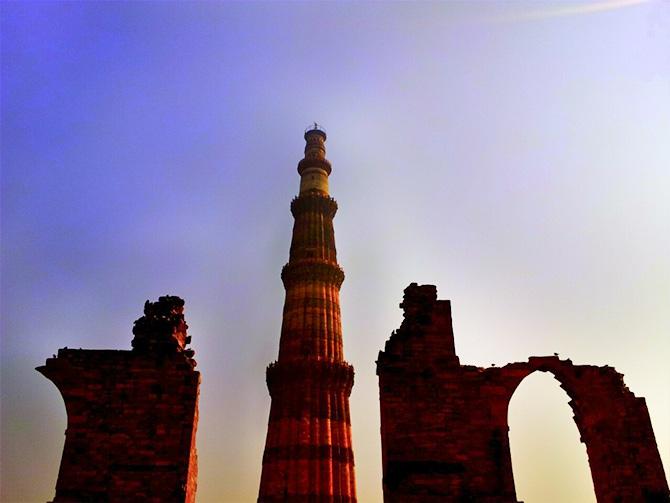 IMAGE: A pic of Qutab Minar with the ruins in the foreground.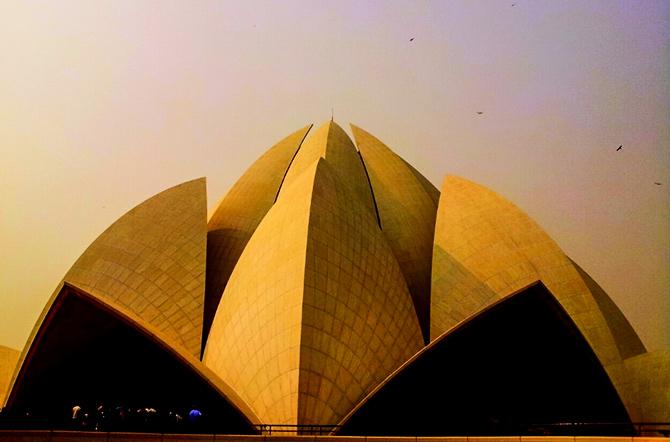 IMAGE: The Lotus Temple in Delhi.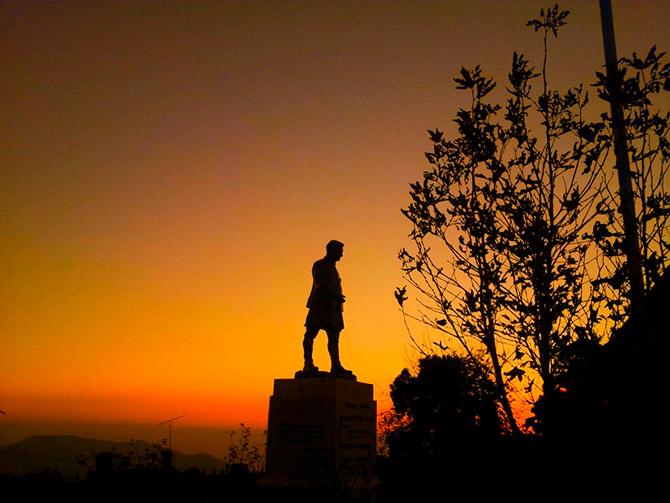 IMAGE: The sun sets on this statue in Shimla.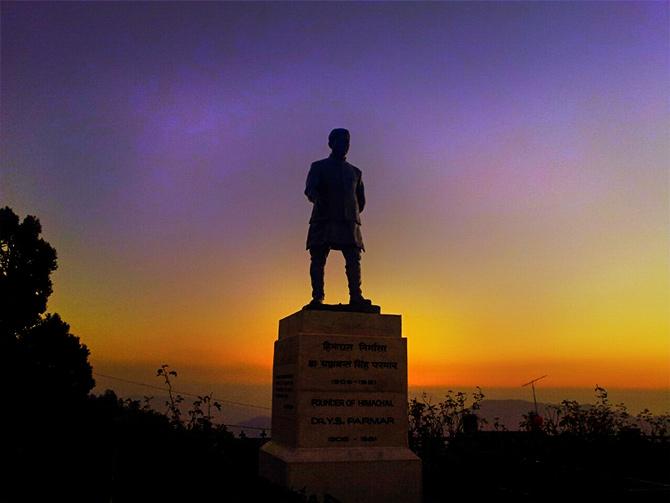 IMAGE: A silhouette of YS Parmar's statue in Shimla seen at sunset.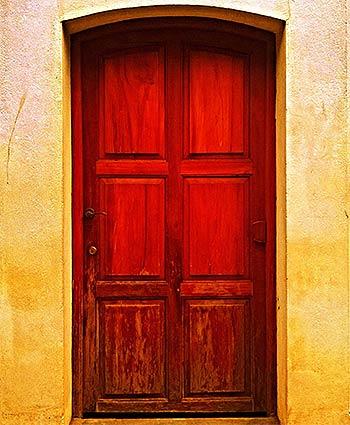 Do you have interesting travel photos that you'd like to share with us?
Follow this link to post the best of your #India-Photos.

You can see all the published photographs here!
Disclaimer: The photographs featured in this series are, to the best of our knowledge, original entries submitted by readers. Rediff.com does not assume any responsibility for their originality.