Indulge in some sinful baking to surprise your love.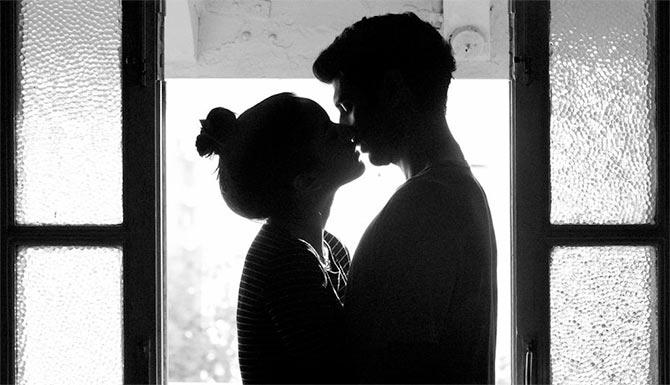 On Valentine's Day while customised chocolates and desserts are a great way to please your valentine, to add that extra dose of love and warmth to your gifts, you need something more personal.
Here are some some sinfully tempting desserts that you can make in a jiffy!
These desserts referred by Bhavya Sharma, Urbanclap.com will surely find a way to your Valentine's heart.
---
Red Velvet Oreo Brownies
Red velvet and Oreo cookies are an all-time hit among sweet lovers.
Red velvet is a masterpiece of the pastry world because of its rich tangy buttercream frosting and the sweet spongy wet cake which makes your taste buds so content!
If we talk of Oreo cookies, they can be best partnered with a cup of warm milk.
But who knew, that Oreo cookies would soon rule the cake world.
They can be added to any dessert starting from fudges, brownies, cakes to cookies and pastries alike and trust us, these yummy cookies would never fail your palate.
Ingredients
Red velvet cake mix (if you want you can also prepare the cake from scratch) 100 gm butter
1 large packet of Oreo cookies
1 packet milk chocolate chips
1 packet dark chocolate chips
1 cup heavy whipped cream
2 eggs
Method
Preheat your oven to 350° F
Line a baking tray with aluminum foil and coat it with butter.
Into the Red Velvet cake mix, add 50 gm melted butter and 2 eggs until fully combined and smooth.
Press the mixture into the bottom of the pan and bake it for 15 to 20 mins. You don't want it to be fully baked. The moistness of the brownie is what makes this recipe a hit.
Crush the Oreos in a zip lock bag with a rolling pin or you can crush them in a blender as well.
Mix together the remaining 50 gm of butter until you get a moist mixture.
Gently layer the crushed Oreo mixture on top of the Red Velvet cake.
Bring the heavy cream to a low boil and add in the white chocolate chips until you get a creamy consistency.
Layer this rich cream on top of the cookie mix and let it set for a few hours
Top the dessert with the dark chocolate chips and there you have it! An insanely yum Red Velvet Oreo brownie!
---
Pink Oreo Cheesecake Cookies
Yes! Because it is the season of pinks and reds. One can never go wrong with this easy yet hearty cookie recipe.
Ingredients
110 gm of cream cheese, softened
8 to 10 tbsp of melted butter
¾ cup sugar
1 cup and 2 tbsp all-purpose flour
10-12 Oreo cookies roughly broken
Pink food colour
Method
Beat the butter and cream cheese until they form a thick consistent paste.
Add sugar. Add in all-purpose flour, little at a time.
Fold in the cookies as well.
Lastly, add few drops of the edible pink colour.
Put the mixture in a plastic wrap and refrigerate it for an hour or two.
Preheat the oven to 350° F.
Using an ice-cream scooper, scoop out the cookie mixture and line them in the baking tray.
Bake for about 10-15 mins until golden brown.
Let it settle for another 10 mins before you pack them in beautiful gift wrappers for your love.
---
Moist Chocolate Pudding
Pudding is said to have been originated in France. This sweet or savory recipe has found its foothold in India and other parts of the world as well.
The moist chocolate pudding is a heavenly treat to the sweet tooth and makes for a very creative Valentine's Day dessert.
Ingredients
1 bar of dark or semi-dark chocolate
2 tbsp of butter
1 ½ tbsp of vanilla extract
1 ¾ cup of milk
3/4 cup of Sugar
1/4 cup cocoa
3 tbsp cornstarch
1/4 tsp salt
3 egg yolks
1/2 cup whipped cream (optional)
2 tbsp chocolate shavings (optional)
Method
Combine chocolate, butter, and vanilla in a bowl, and set aside.
Heat milk in a deep saucepan and bring to a slight boil.
Whisk sugar, cocoa, cornstarch, and salt together in a bowl.
Beat the yolks in a bowl for about 1-2 minutes.
Slowly add the sugar mixture. Beat together until you get a sand-like consistency.
Add half the hot milk and whisk until blended.
Transfer the cocoa mixture to the saucepan.
Cook over medium heat, while continuously whisking, until thickened -about 8-10 minutes.
Strain into the bowl of chocolate.
Let it sit for 3 minutes before stirring smooth with a wooden spoon.
Press a sheet of plastic wrap onto the surface of the pudding and chill for 2 hours before serving.
This recipe is ideal for a date night dessert. Rich yet light and fluffy.
---
Little Red Hearts
Sounds romantic? Wait till you learn more about this interesting jam-filled cookie recipe.
Ingredients
2 cups all-purpose flour
1/4 tsp salt
1 cup unsalted butter (you can use salted butter too)
3/4 cups icing sugar
2 tsp vanilla extract
Icing sugar, for decoration
1/2 cup seedless strawberry jam (you can use any jam of your choice)
Method
In a bowl, combine the flour and the salt.
Beat the butter the icing sugar until they form smooth peaks.
Gently beat in the vanilla. Very gently, beat in the flour mixture until you form a smooth dough
Preheat oven to 300° F. Line two large cookie sheets with parchment paper. Between two sheets of floured wax paper, roll one 1/8 inch thick disk.
With floured three inch heart-shaped cookie cutter, cut out the cookies.
Cut out centres of half cookies with floured 1 1/2 inch heart-shaped cookie cutter.
Slide cookies on wax paper to another large cookie sheet and refrigerate about 15 minutes, or until firm.
Remove heart-shape centres from cookies.
Place cookies on prepared sheets, 1 inch apart.
Bake 13 to 15 minutes, or until edges are lightly golden.
Cool on parchment paper on wire racks. Repeat with remaining dough, re-rolling scraps.
Spread 1 tbsp jam over cookies with cut out centres.
Spread some of the jam on the pain uncut cookies and make a sandwich of the both revealing a bright red heart-shaped centre.
Dust icing sugar on top for that extra touch.
---
Blueberry Pie Hearts
They are fresh and healthy, and blueberry jams can be used to make any plain dessert an instant hit.
These pie hearts will surely bring a smile to you and your partner's lips.
Ingredients
Pie sheets (you can also use homemade cookie dough sheets)
1 egg beaten with 1 tbsp milk
Blueberry jam (you can use raspberry, strawberry or any other jam as well)
Icing sugar
Method
Cut out hearts from the pie sheet using a cookie cutter
Take one heart and spread some of the blueberry jam. Seal the filling with another layer of the heart-shaped pie sheet
Press gently around the edges with a fork to seal the cookie.
Place the cookies on a tray and let them chill in the refrigerator for about 45 mins.
Preheat your oven to 450° F.
Take out the cookies from the refrigerator and apply the prepared egg wash.
Bake for 13-15 mins until they are golden brown.
Take them out of the oven and dust the cookies with icing sugar.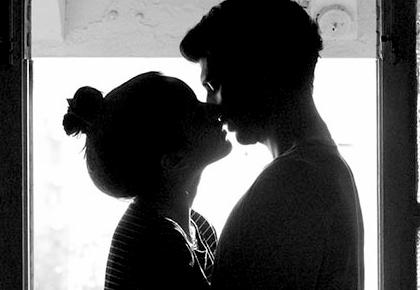 Lead image used for representational purposes only.