Food blogger Jofy Abraham shares this traditional breakfast recipe. You can share yours too!
To get the incredible flavour, mutton pieces are slow-cooked in coconut milk and Kerala spices.
Here's a step-by-step recipe for breakfast Mutton Stew: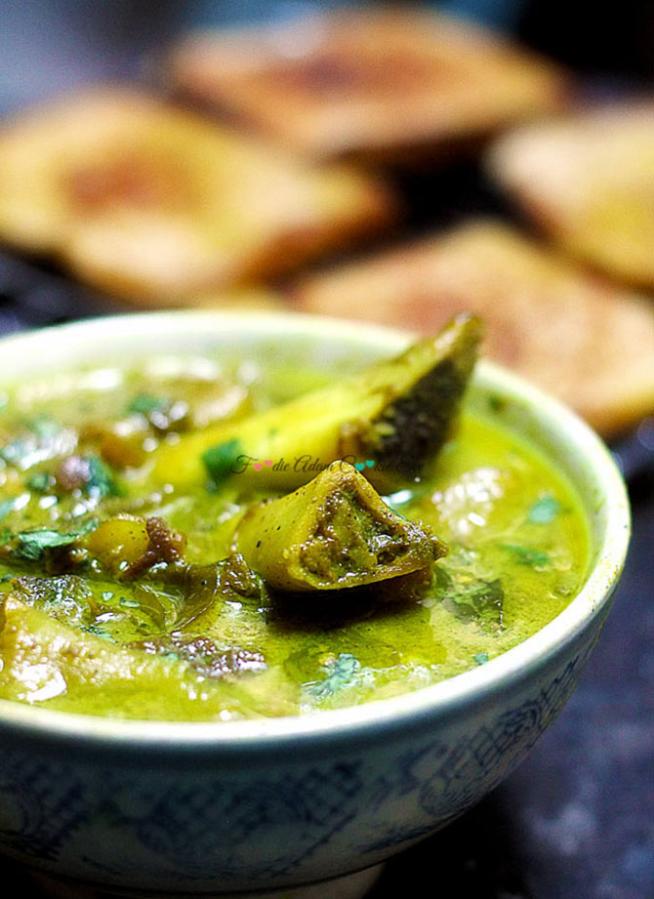 Cooking time: 40 minutes
Serves: 4
Ingredients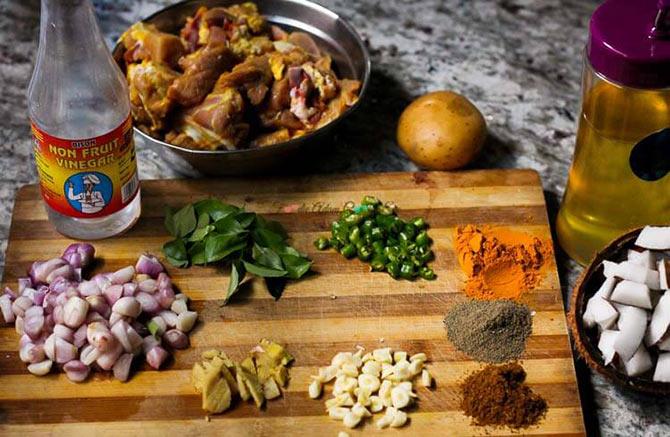 1/2 kg mutton, cleaned and cut into medium sized pieces
10 to 15 small onions
1 tspn ginger, chopped
8 garlic pods, chopped
1 tsp pepper powder
1 tsp garam masala
1 tspn turmeric powder
Half coconut
1/2 tsp vinegar
4 green chillies, finely chopped
1 potato thinly, sliced
Few curry leaves
Oil
Salt
Water
Method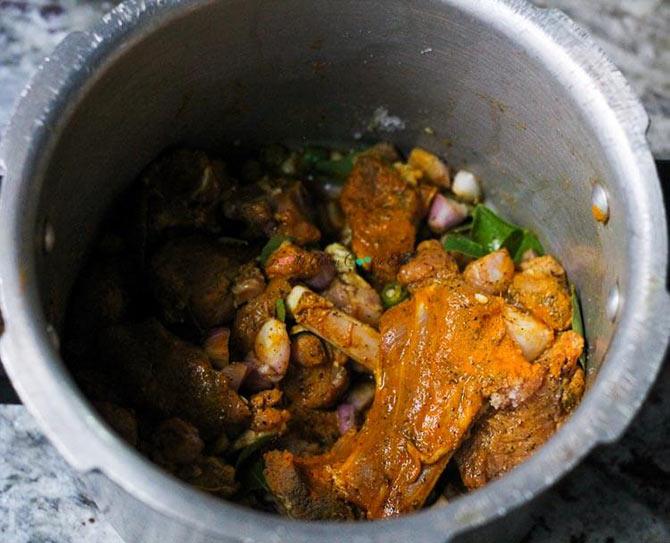 Step 1
Add mutton pieces, curry leaves, small onions, ginger garlic, green chillies, pepper powder, garam masala, vinegar, turmeric powder, 1/4 cup water in a pressure cooker.
Cook for two whistles on high flame and two whistles on low flame.
Step 2
Extract one cup of each -- thick and thin coconut milk.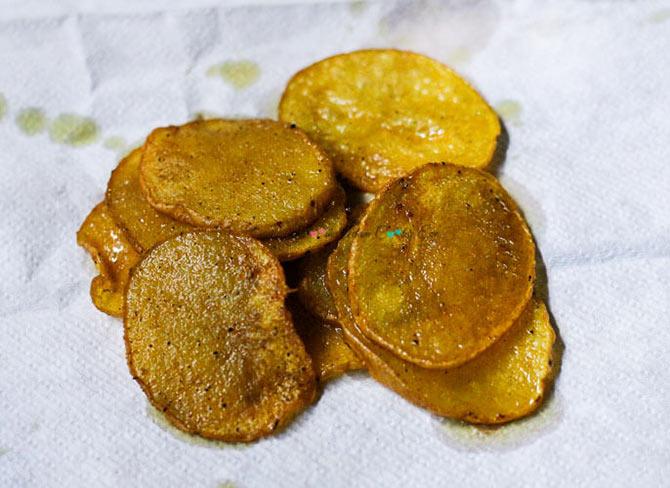 Step 3
Coat the potato slices with chilly powder, turmeric powder, salt and shallow fry them. Keep them aside.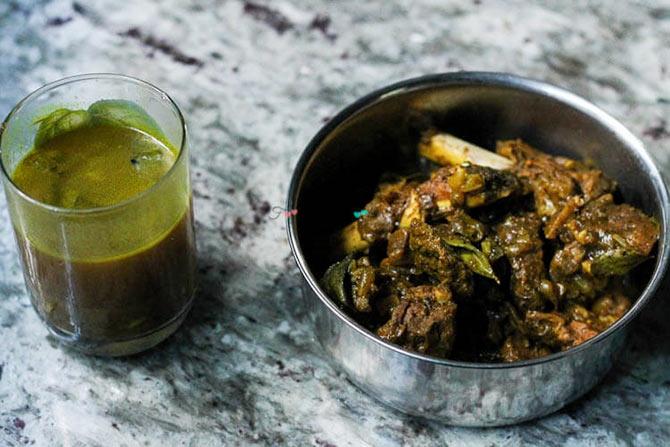 Step 4
Once the whistles are done, open the pressure cooker.
Strain the juice that has come from the cooked mutton and keep it aside.
Step 5
Heat a pan with 2 tbsp oil. Add the mutton pieces and sear on flame heat for five minutes. Keep stirring constantly.
Once done, remove the mutton and keep it aside.
Step 6
In the same pan, add mutton juice, thin coconut milk and let it boil for two minutes.
Step 7
Add the seared mutton pieces and allow the gravy to boil for the next 5 minutes in medium flame.
Step 8
Finally add thick coconut milk and fried potato chips.
Check salt and add if required.
Stir well and turn off flame.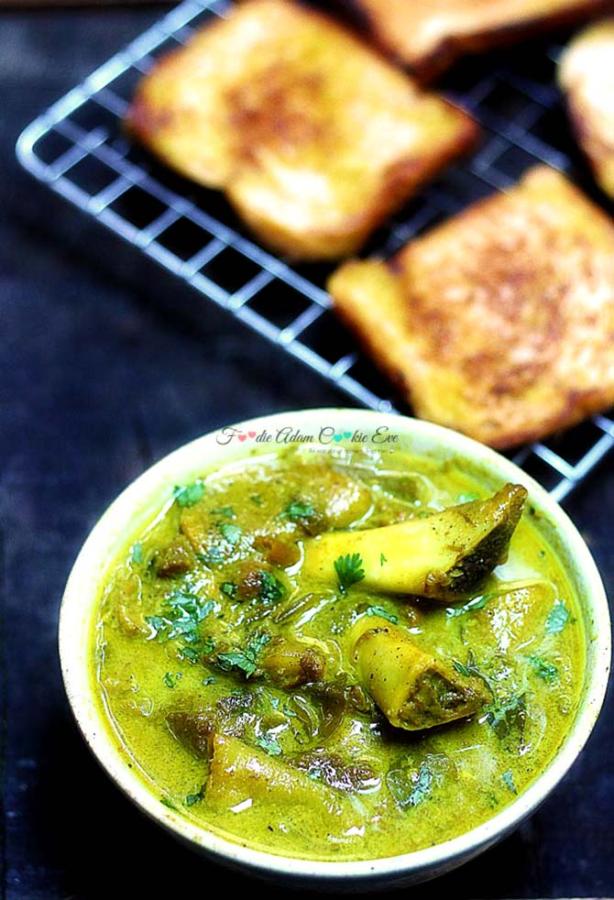 Step 9
Garnish with coriander leaves. Serve hot with aapams/bread/rotis/dosa.
Notes
Do not cook after adding thick coconut milk.
Adding potato is optional.
Photographs Courtesy: foodieadamcookieeve.com
ALSO SEE
Want to share your favourite recipe? Simply e-mail your recipes to getahead@rediff.co.in (subject line: My Fav Recipe) with your name, hometown and any interesting details about the origin of the recipe, along with a photograph of the recipe, if possible. We'll publish the best preparations right here on Rediff.com and India Abroad.