On the eve of Makar Sankranti, prepare these easy-to-make delectable recipes from Satya Pandari, Executive Sous Chef at Novotel Hyderabad Convention Centre and HICC.
Til Ka Ladoo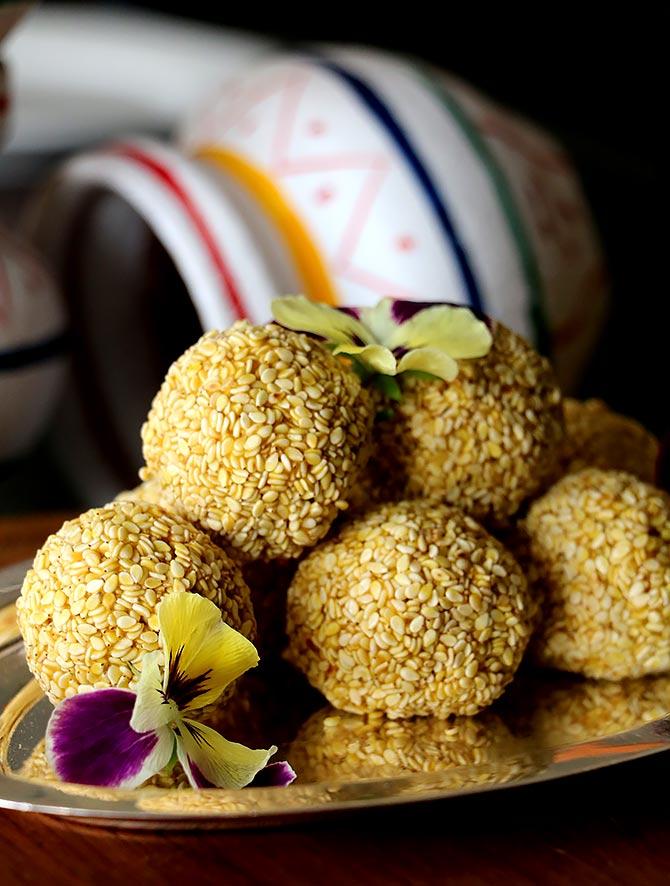 Ingredients:
1 kg white til
100 gm jaggery
100 ml water
Method:
Roast the sesame seeds till golden brown.
Make a syrup with jaggery and water. Cook it till one string consistency.
Add the till seeds to it. Mix well and allow to cool for 5 minutes.
Apply some oil in your palms to form the ladoo of equal size.
---
Khoya Gujiya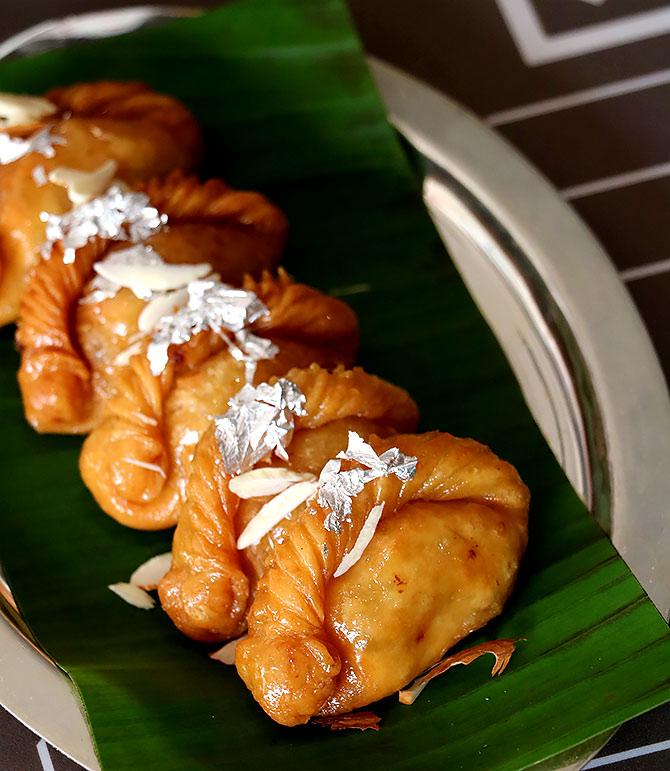 Ingredients:
For the dough:
500 gm flour
50 gm ghee
5 gm cooking soda
For sugar syrup:
For the filling:
50 gm khoya
10 gm pistachio
2 gm cardamom powder
5 springs saffron
For frying:
Method:
Make a dough with flour, ghee and cooking soda. Make a thick sugar syrup and keep aside.
Mix khoya, chopped pista, cardamom powder and saffron sprigs for the filling.
Divide the dough into 40 gm each and make a flat round shape. Fill 5 gm of khoya filling, fold the circle and pinch the edges to make a design.
Fry the folded gujiya till golden brown in the ghee. Once it done remove from ghee and soak it in the sugar syrup.
---
Natu Kodi Kura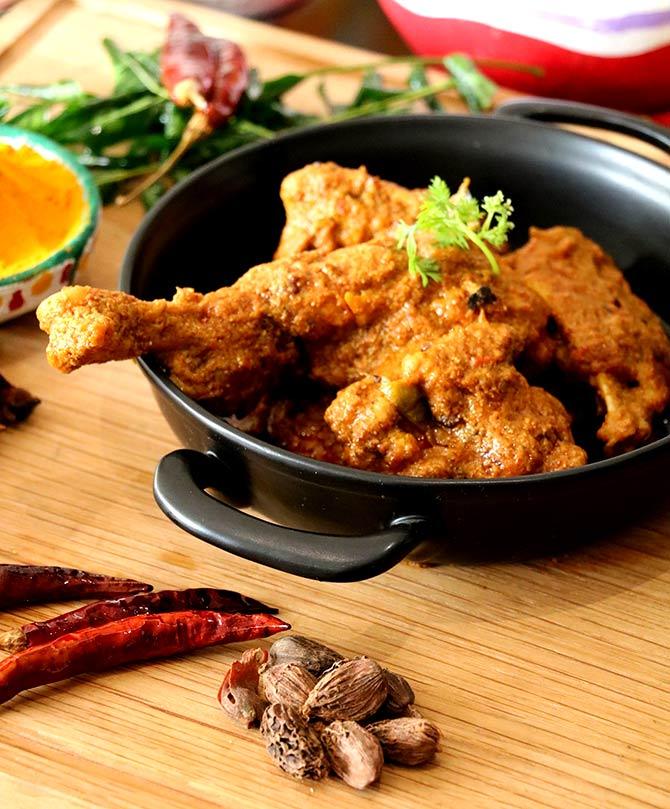 Ingredients:
1 whole chicken, cut into curry pieces
2 large onions, finely chopped
4 tbsp ginger garlic paste
2 tbsp poppy seeds
4 tbsp dry coconut powder
2 tsp garam masala
4 tbsp masala or coriander powder
4 tbsp red chilli powder
1 tbsp turmeric
Salt
50 ml oil
Mint leaves, finely chopped
Coriander leaves, finely chopped
½ tsp shajeera or caraway seeds
½ inch cinnamon stick
2 green chillies (optional)
4 cups of water
Method:
Remove skin, fat and cut chicken into pieces.
Grind poppy seeds to a fine powder, add coconut and grind to a smooth paste with little water.
Take a pot or a wide pan and add oil. Once it heats up, add caraway seeds, cinnamon stick, onions and green chillies, mint and coriander leaves.
Once onions are golden brown add turmeric, ginger garlic paste and mix it with the onions.
Add poppy seeds and coconut paste. Let it fry for 5 minutes on slow flame and later add chicken. Mix it well and close the lid and let the chicken cook for 5-10 minutes on slow flame.
Once the chicken is half cooked, add red chilli powder, salt, garam masala and cook for another 10 minutes.
Now add water, coriander powder and cook on high with lid on for 10 - 15 minutes or until you have nice thick liquid gravy. Garnish with coriander leaves and serve.