Join us for a chat with celebrity chef Sanjeev Kapoor today, November 23, between 1 to 2 pm.
Click here to post your questions!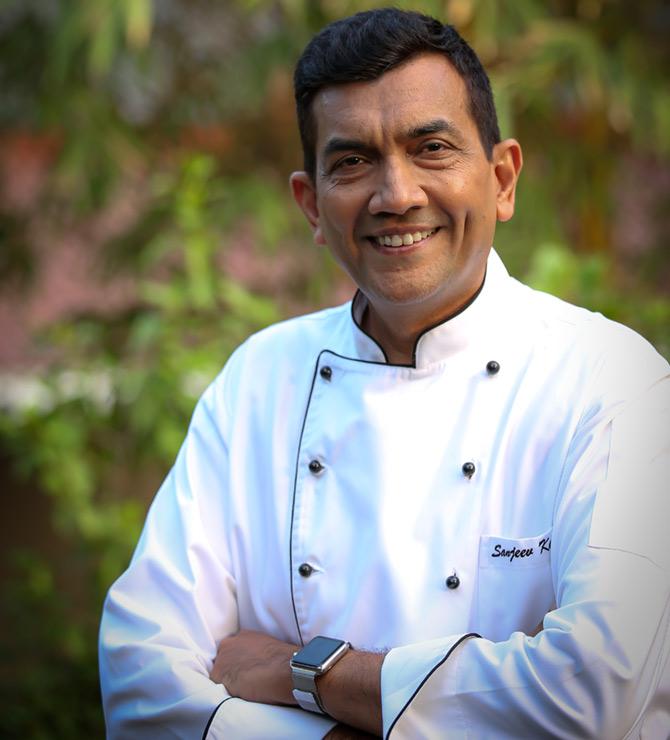 At some point in our lives, we've all tuned into the Khana Khazana show to watch chef Sanjeev Kapoor cook and present some of the tastiest Indian recipes on television.
Over the years, many chefs have charmed us with their recipes, but Sanjeev Kapoor is India's original celebrity chef. His recipe books have been translated in 20 plus regional languages.
The hotel management graduate, who owns multiple restaurants in India, Canada and Dubai, has three decades of experience as a chef.
Don't you want to know how he was inspired to make a career out of cooking?
What is his favourite recipe? And where does he learn his kitchen tricks from?
Do you want tips to help you with your own cooking?
Or find out what it takes to make a career as a chef?
How does one put up a successful culinary show on TV?
How does one become a successful food author?
To get answers to all your questions, join us for a chat with chef Sanjeev Kapoor on Wednesday, November 23, between 1 pm and 2 pm IST.
Click here to participate in the chat!
Chef Sanjeev Kapoor is part of CNN's Culinary Journeys this month. The show features world-renowned chefs who invite the CNN team into their kitchens as they explore the foods that have shaped their careers. Chef Kapoor's episode will be aired Saturday, November 26 at 6 pm IST.
(Due to circumstances beyond our control, the date and time of the chat may change.)