With India's brand of beloved instant noodles facing the threat of a ban, we are inviting you, our dear readers, to suggest alternatives!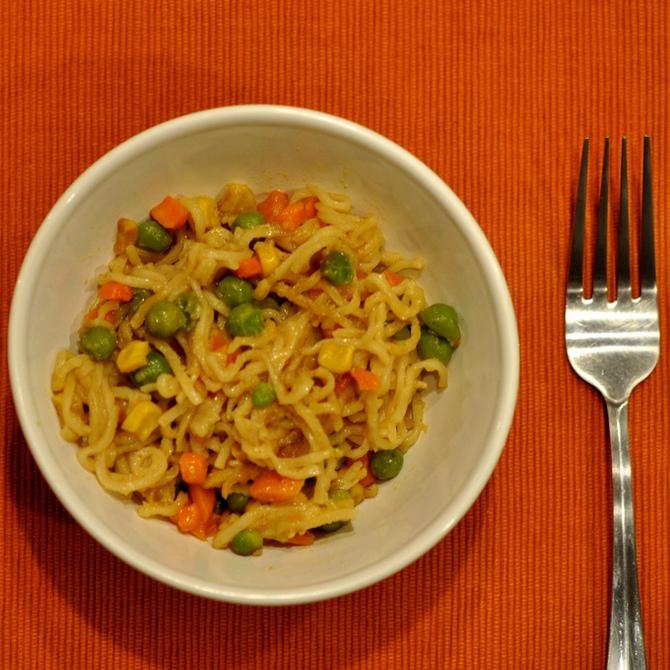 You've probably read about the possibility of Maggi being banned because of high lead content in it?
Pfft! Really?! Lead!?
Anyway, as we are now possibly looking at a world where Maggi does not exist (yes dear '80s and '90s kids, we know how that feels).
And since there is no way that stash you purchased from every single local baniya is going to last for ever, it only seems fair that we prepare ourselves for it. Right?
So while we wipe our tears, we would like to invite you, our dear readers, to share with us healthy alternatives to Maggi.
Yes we know you can't make them in '2 minutes' but you get the picture right?
1. Should be easy to make.
2. Should be healthy.
3. Your kids should like it.
Fair enough?
Good! So get going!
Email us your recipes with a picture of the dish to getahead@rediff.co.in (subject: Maggi alternatives) and we will publish the most interesting recipes right here on Rediff.com!
What are you waiting for? Hurry!
> More recipes and food features here
Photograph: Bhaskar Peddhapatti/Creative Commons