Share your interesting fasting recipes and photographs with us.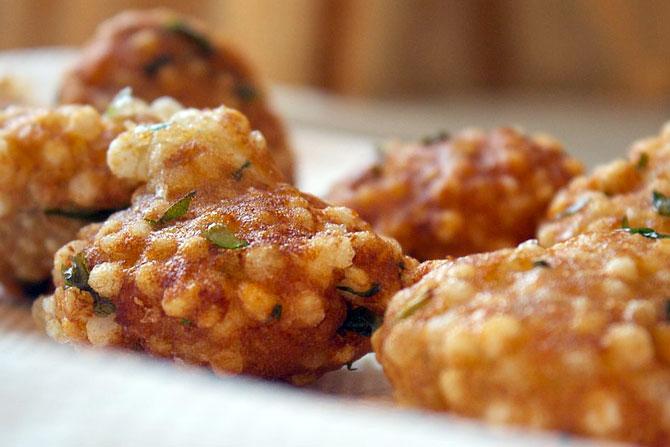 Narendra Modi fasts for nine days during Navratri having little more than water and some fruits.
But if you, like many of us, aren't so tough on yourself, you're probably gorging on some rather delicious fasting dishes :-)
So what are you cooking this Navratri this year?
We would LOVE to know!
Write in to us at getahead@rediff.co.in (subject line: 'Navratri fasting recipes') with your name, hometown and any interesting details about the origin of the recipe, along with a photograph if possible.
Psst… don't forget some of our Navratri special recipes here:
ALSO READ: Navratri fasting recipes: Phalahari Chilla, Aloo Puri and more
Fasting recipes for Navratri: Baked potatoes and more!
Click here for interesting food recipes and features!
Photograph: Sumeet Basak/Wikimedia Creative Commons