We'd asked you, dear readers, to tell us what your first salary was and what it meant to you at the time.
Rediff reader Vijai Kumar Sharma, 79 from Jaipur shared his story: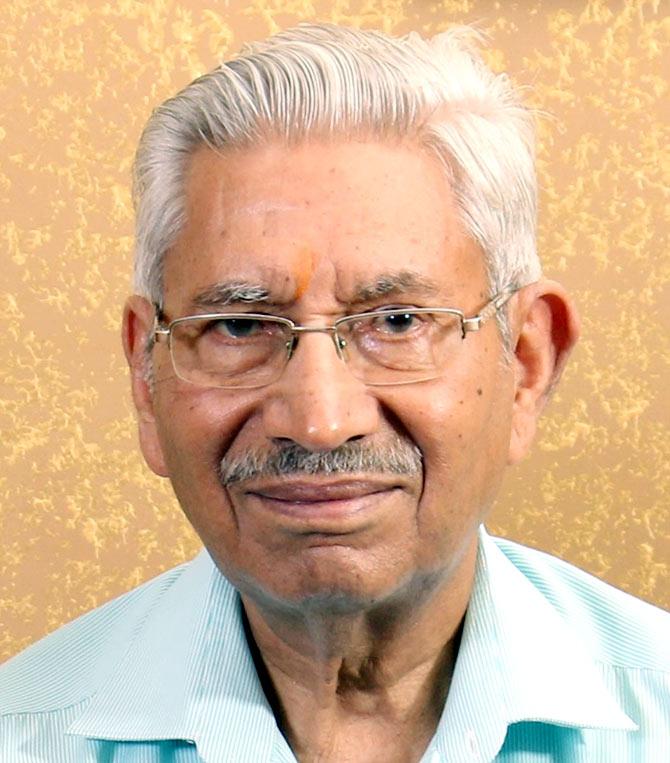 Just after graduating in engineering from the prestigious Banaras Hindu University, Varanasi, I joined a private company.
In October 1961, was posted as mechanical engineer at Toshniwal Industries in Ajmer, Rajasthan.
My monthly salary was Rs 250 with no other allowances, out of which a sum of Rs 50 was to be retained as a security deposit, which would be refunded after six months of service.
When I got my first salary-- a sum of Rs 200 in my hands -- it was a sizeable amount at that time.
I felt delighted to receive my first salary.
On reaching home, I gave the amount to my parents.
They were very happy and they gave me a lot of blessings.
When compared to the salary levels today, my first salary was too small, but the experience was very good and the environment was peaceful.
I left my first job for better prospects in life. Subsequently I took voluntary retirement as additional general manager, at Ordnance Factory in Khamaria, Jabalpur, Government of India and later associate professor, Institute of Rural Management, Jaipur.
I went on to receive President of India award, Fellowship award, HK Firodia award, Life time achievement award and several other awards and appreciation letters as part of my career.
I have travelled to 17 countries, jointly published six books, 185 articles, book-reviews etc which have been published in India and abroad.
I have been a visiting faculty, paper setter, examiner, project evaluator, reviewer, assessor, referee, course coordinator, writer, trainer and project guide.
I am also the founder president of BHU Alumni Association, Jaipur, founder vice-chairman IIIE, Udaipur Chapter and founder EC member, IIM Ahmedabad Alumni Association, Jaipur Chapter.
I have experienced so many ups and downs in my life but when I look back, I realise how their blessings helped me earn various accolades in life.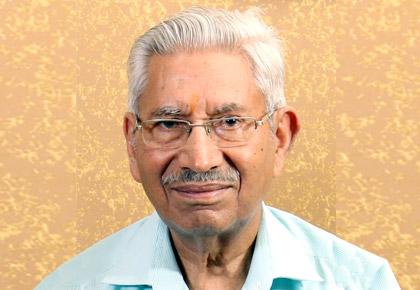 ---
READER INVITE
Dear readers, do you remember what your first salary was?
When did you receive it? Which year was it?
Do you have a photograph of it?
What did it mean to you at the time? Tell us all about it.
What was your first job and salary? And how did you spend it?
Did you buy a sari for your mum or a gift for your girl/boyfriend?
Write in to us at getahead@rediff.co.in (Subject line 'My First Salary') along with your NAME, AGE, LOCATION and photograph, if possible. We will publish the best responses right here on Rediff.com!