The three-day wedding that will take place in Mumbai will see over 1,000 guests.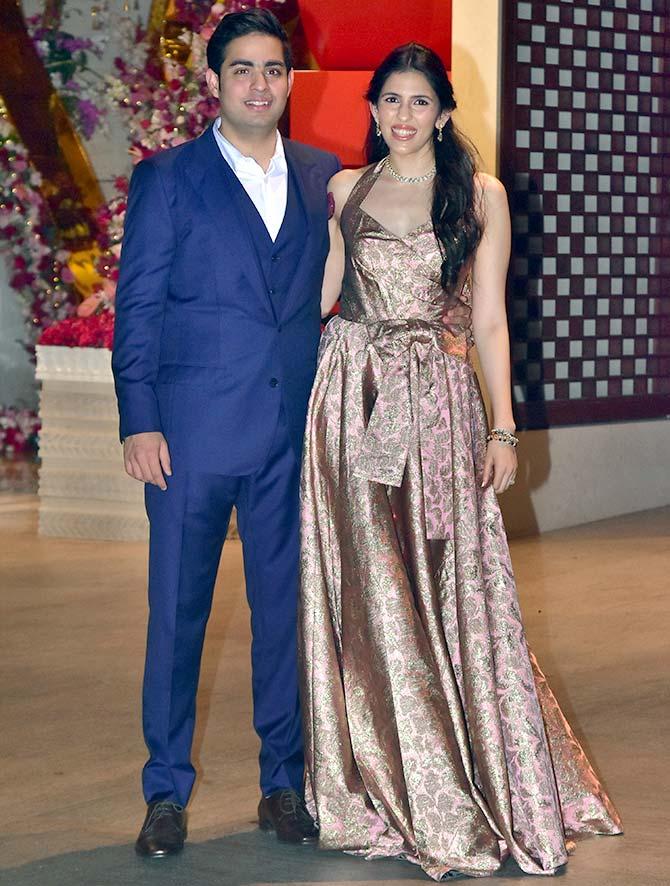 Reliance Industries' Mukesh and Nita Ambani's son Akash will be getting married to Shloka, the youngest daughter of diamond merchant Russell and Mona Mehta.
The wedding celebrations will take place in Mumbai from March 9 to March 11 at the Jio World Centre in Bandra Kurla Complex (BKC).
Akash and Shloka got engaged in June 2018.
On February 12, Nita and Mukesh Ambani offered the first wedding invite to Lord Ganesha at the Siddhivinayak Temple in Prabhadevi. Watch the video below:
Video: Kind courtesy ANI
Designer Manish Malhotra was among the first few guests who received the wedding invitation last week.
Like Isha's wedding card, Akash and Shloka's invite comes packed in a pink and white box surrounded by mogra flowers.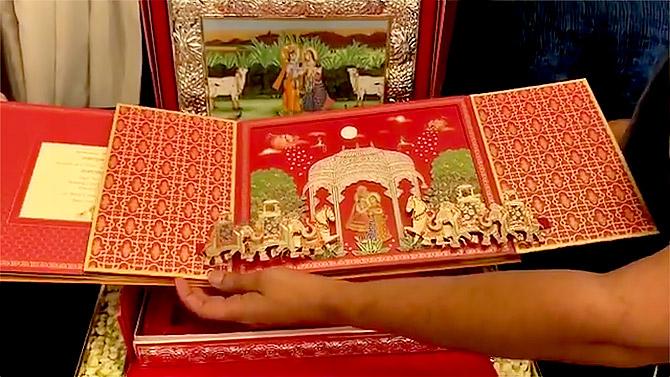 The box has a picture of Lord Krishna and Radha with peacocks and lotuses.
When you open the box, there is a blue disk above the picture of Lord Krishna and Radha that lights up and rotates as it plays the prayer song 'Achutam Keshvam'.
The box comes with a silver frame of Radha and Krishna, an embossed picture of Lord Ganesha and multiple pop-up, coloured invites with details for the three-day function.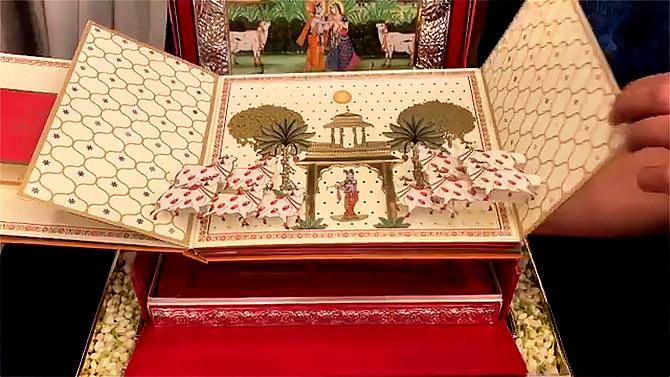 There is a long letter inside written by Nita and Mukesh Ambani inviting guests for their son's big day and seeking blessings.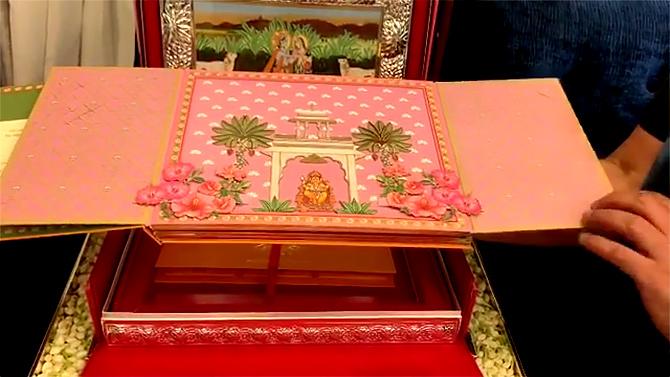 'We are overjoyed to welcome Shloka in our family as our dearest daughter in law and we wish her and Akash the most glorious life together. As parents our wish for them is for their love to grow stronger, their friendship deeper and their smiles brighter every single day. May their path ahead be abundantly and eternally blessed. As Akash and Shloka set forth on this divine journey, we look forward to celebrating this most joyous occasion with you and creating memories that will last us a lifetime. We seek your blessings and good wishes for our children,' the invite reads.
While Akash's twin sister Isha Ambani's pre-wedding festivities took place in Jaipur, Akash's celebrations may take place in Switzerland towards the end of February.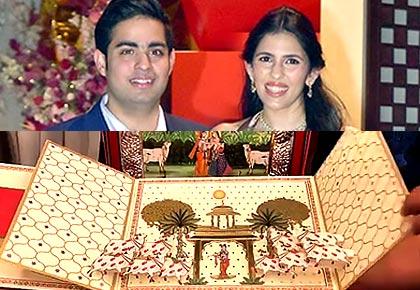 With inputs from AGENCIES