'We can go with smaller ensembles -- even 15 or 20 creations from a designer.'
'We are keeping the focus squarely on quality over quantity.'
'India Couture Week is, after all, about the best of the best,' FDCI Chairman Sunil Sethi tells Veenu Sandhu.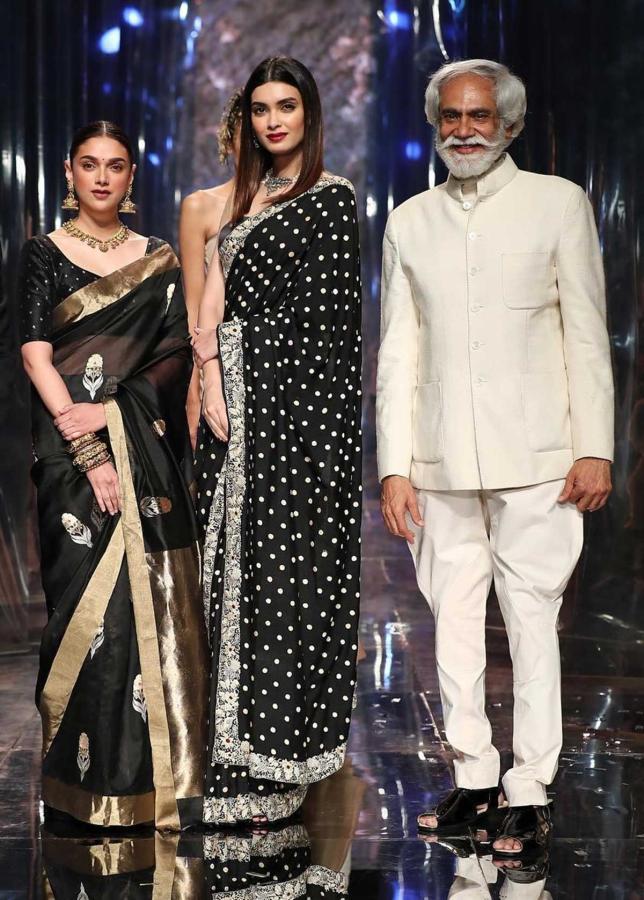 It is that time of year when Sunil Sethi finds himself being pampered by couture designers.
"It's the one time," he says, "when they jointly share my headaches."
July is when the Fashion Design Council of India (FDCI) hosts one of its best known and grandest events, the India Couture Week, which features only 12-odd designers selected by a jury for the season's finest collections.
Launched in 2008, when Sethi took over as FDCI chairman, the annual show hasn't missed a beat.
So why should a pandemic year be an exception?
The only difference though will be that, like everything else, the event will move to a virtual platform.
The dates are yet to be finalised, though August-end is a possibility.
After that will come the online edition of the India Fashion Week (Spring-Summer).
I am meeting Sethi for coffee over Zoom, with him joining in from his Golf Links home in Delhi and I from mine, some 3 km away.
A safe enough social distance.
Three months of being locked up in your home, that too without a hair trimmer, can do things to your appearance.
And he is concerned about it.
This is understandable, considering that as the leading face of Indian fashion, he has an image to uphold. (A tsar of fashion is how Bharatiya Janata Party leader, the late Arun Jaitley who was his debating partner during their days at the Shri Ram College of Commerce in Delhi, had described him at an alumni meet.)
But he needn't have worried.
He appears before the camera looking as dandy as ever, with not a hair out of place.
Both of us have come armed with our coffees -- his in a classy glass-and-gold mug and mine in a ceramic one from Mumbai's Cafe Mondegar with one of Mario Miranda's wild coffee shop scenes sketched on it.
"Just when I thought my job was done, and I had given it all that I had, the lockdown led me to the digital world and its immense potential for fashion," says the man who has helmed the non-profit association of designers for 12 years.
"Because of my team of 30-sometings and the cooperation of the FDCI board, I could act quickly."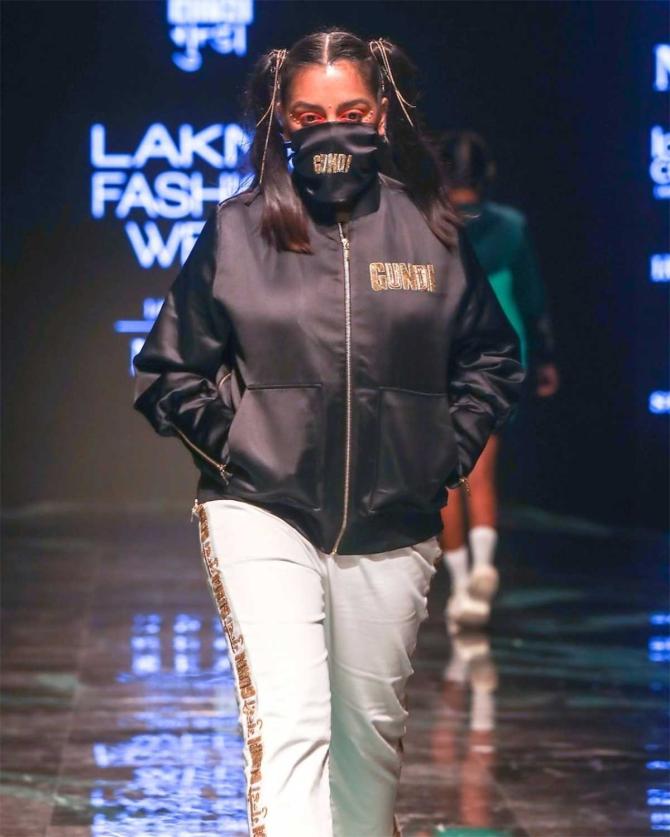 July 31-August 2, the annual Designer Stockroom sale that enters the fourth year will go online for the first time.
Over 125 designers will retail their collections at up to 70 per cent discount through a one-stop portal created by FDCI.
The aim is to help cash-strapped businesses and encourage designers to create e-commerce portfolios to reach both local and global audiences, says Sethi.
Tough times call for reinvention and remodelling.
Ordinarily, the India Couture Week would have designers going all out both with their creations and presentations.
In the past, elaborate sets -- palaces, scenes from Venice, jungles with live flowers and Parisian structures -- would be created for the show.
Hundreds of people would be involved in putting them together.
That's no longer a possibility.
So the designers are creating digital sets, 3D images, holograms and movies around their creations.
Long-time partner Taj Palace in Delhi and the large central space at the FDCI office are where ramps can be set up for video shoots with models, taking adequate safety precautions, says Sethi.
Of course, there won't be the wine, the champagne, the mingling and the networking and all the live energy that accompanies a fashion week.
But right now the focus is on keeping the show going in the most exciting way possible under the circumstances.
With the lockdown still in place in Mumbai and Kolkata, designers from those cities are unlikely to come up with large collections.
With migrant tailors and karigars away, their workshops are still not up and running, says Sethi.
"But we can go with smaller ensembles -- even 15 or 20 creations from a designer. We are keeping the focus squarely on quality over quantity. India Couture Week is, after all, about the best of the best," he adds.
Sethi says until now he has always had an old-school approach, favouring physical presence and the touch-and-feel of things over a virtual experience.
Understanding, accepting, appreciating and embracing the power of digital media have been the highlight of this lockdown journey, he adds.
"A good campaign on the FDCI Instagram page garners over a million views. That's the scale of the reach."
So the fashion body has been using the online medium to help the stressed industry in various ways.
Through FDCI Insights, for instance, it is addressing issues such as mental health, informing designers about intellectual property rights and labour laws, connecting young designers with seasoned members of the fraternity to advise them on their problems and so on.
Another initiative, the Covid-19 Support Fund, is helping FDCI-vetted designers (there are some 400 of them) and also those outside of this umbrella to pay their tailors, weavers, office boys, rent and such.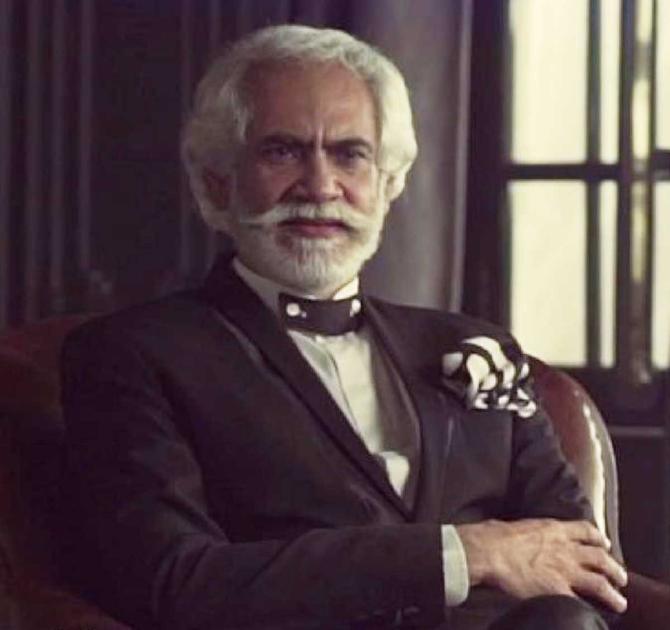 There are challenges. And there are opportunities. And Sethi is good at seizing one when it comes along.
At a time when designers focused doggedly on pret, he was the one who steered the ship to couture and wedding wear, turning their fortunes.
But fashion is only one of the hats he wears, Sethi lets in as he picks his mug up to sip his black coffee.
He gets his coffee beans and powder from Sree Rama Store, a small shop that stocks South Indian fare in Delhi's Munirka area.
"My real drink, with ingredients from this store, is cold coffee in the morning. It's been my fix for 10 years," he says.
This is when I feel it's safe to tell him that cold coffee, sweet and strong, is what I am drinking at that moment from my barrel-shaped Cafe Mondegar beer mug -- it's my morning fix too, summer or winter.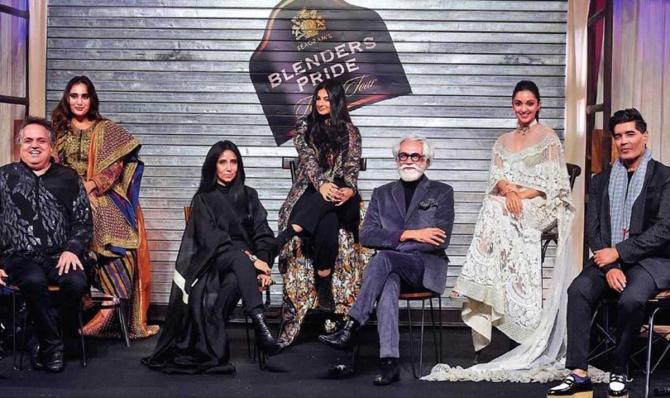 Sethi is an out and out Delhiite.
His grandfather moved here from Rawalpindi in Pakistan in 1926.
"I am from the Civil Lines area and always lived and studied in that part of Delhi that has more greens and fewer buildings."
After schooling from the Jesuit St Xavier's School, he went to SRCC -- "from a strict school to an open college, where I played cricket alongside Mohinder Amarnath and C K Khanna (former president, Board of Control for Cricket in India), joined the fine arts society and debating team and later also acted in television plays."
After college, he joined the family business of automobile spare parts, but didn't enjoy it.
So in 1976, he set up an export company, Merchants India, dabbling in Indian craft and handloom.
But it didn't quite take off.
Craft, textile, handloom, design -- his passion for these led him to luxury brands such as Selfridges, Giorgio Armani, Crate & Barrel and Anthropologie.
"I became a major buying agent for them. I was willing to go the extra mile to get a made-in-India product," he says.
Business picked up exponentially with turnover running into hundreds of crores, he says.
The fashion industry was still nowhere in the picture though.
Until 2000, when he took 17 Indian fashion designers to Selfridges in the UK for an India promotion.
"Until then people were largely only doing trunk shows: taking Indian creations overseas in a suitcase and doing some sales."
It was a promotion for all things Indian, complete with a Royal Enfield placed in the show window and more than 10 restaurants dishing out Indian fare, he says.
"People in the fashion fraternity took notice."
Eight years later, he was heading the industry body.
While this is his most visible avatar, there are others too.
He runs a design and merchandising company and is involved, among others, with the National Handicrafts and Handlooms Museum, and the India Exposition Mart, and has several lifetime awards to boast.
"In the next decade, I am ready for a big change at FDCI, to see younger people lead it," he says.
"As for my future, it lies in design, craft and art with fashion at the centre of it."
Feature Presentation: Ashish Narsale/Rediff.com