Vaccination against measles has been declining steadily over the last ten years in India.
This must be reversed in order to avoid a serious outbreak of the disease, says Phalasha Nagpal.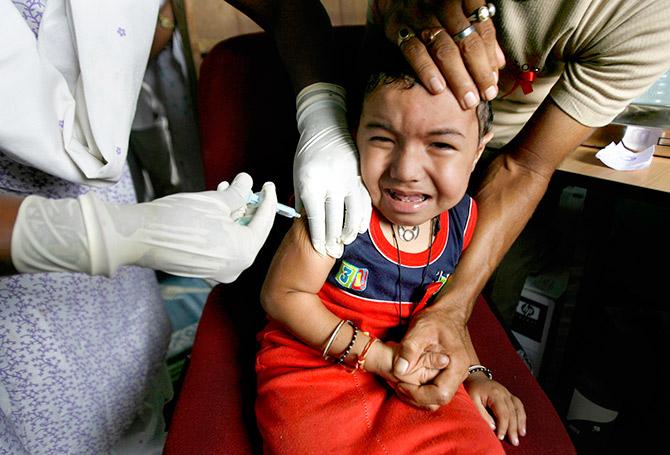 Measles is a highly contagious disease with the potential to leave large sections of the population vulnerable to morbidity and mortality.
Historically, it has claimed millions of lives each year.
The measles vaccine that John Enders and his colleagues developed in 1963 changed the morbidity and mortality demographics of the world forever.
Between 2000 and 2016, the two-dose measles vaccine helped save an estimated 20.4 million lives the world over.
To reiterate efforts at the global level, WHO, under its Global Vaccine Action Plan, is targeting the elimination of measles by 2020.
However, it seems that the wheels of this profound development may have been turned back.
The past two years have witnessed a resurgence in measles outbreaks, with a 30 per cent increase in cases reported globally.
The tell-tale signs of such resurgence are being seen with several countries having lost their measles elimination status, including the United States.
Meanwhile, over 82,500 measles cases were reported in Europe in 2018 -- more than three and fifteen times the cases reported in 2017 and 2016 respectively.
This is corroborated by research published in the journal Neuron, which confirms that gaps in vaccination efforts the world over is likely to pave the path for a serious comeback for measles.
In India, the Measles, Mumps and Rubella vaccine has been given a sustained push since 1985.
However, the recent outbreaks in Uttar Pradesh and Maharashtra show that India's story is consistent with the global reality.
An outbreak is defined as reporting of five or more cases of a disease.
In November 2018, 31 outbreaks were reported in Mumbai.
As per WHO, India has the second highest population of children unvaccinated against measles and accounts for 37 per cent of global deaths due to measles.
Moreover, given our high population density and the contagious nature of the disease, India's position is all the more precarious.
Studies state that 95 per cent target population coverage is needed to prevent outbreaks.
A look at India's data on coverage would help us better understand the realities on ground.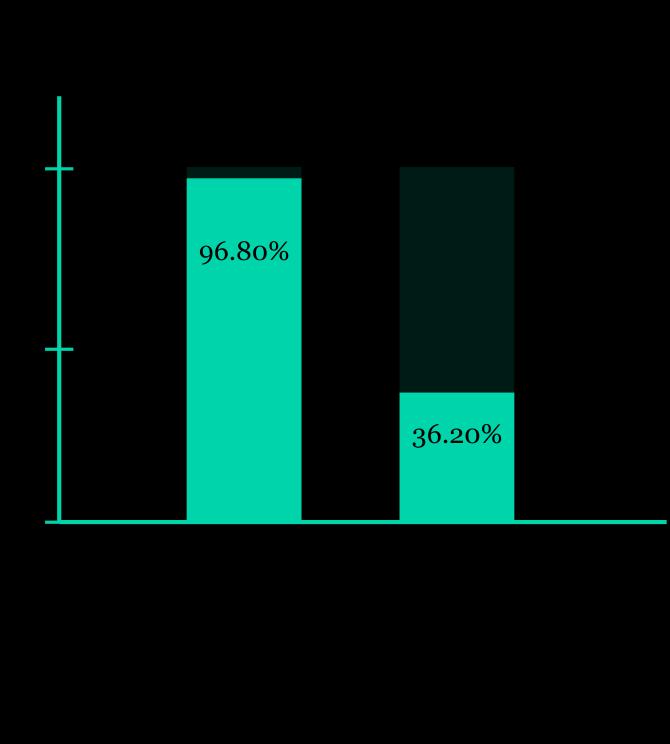 The graph shows that MMR vaccination coverage in India has been declining gradually since 2008-2009, followed by a sharp decline in 2018-2019.
The abysmal coverage in 2018-19 (April-March) is a strong indicator of an impending sharp resurgence of the disease in India.
To gain perspective, of the 26.277 million children in the category of the total need assessed for the year 2018-19, only 36.2 per cent have been administered the MMR vaccine -- a far cry from the 95 per cent threshold.
This means that over 63 per cent of children continue to remain unvaccinated and vulnerable to contracting measles.
Among the major reasons for such decline in vaccination administration is 'vaccine hesitancy', which WHO defines as a 'delay in acceptance or refusal of vaccines despite availability of vaccination services.'
Vaccine hesitancy, which has been identified as one of the top 10 threats to global health in 2019, is linked to three primary factors.
First, when there is a trust deficit between parents and the government, the health care system and vaccine administrator.
Second, complacency, which is directly linked to the low risk perception of the disease.
Paradoxically, targeted efforts to eliminate measles have led to its gradual decline in populations.
The consequently low prevalence across populations creates complacency among parents to get their children vaccinated.
The third is convenience, which is linked to access to vaccines and associated costs.
Unfortunately, the problem of vaccine hesitancy is worsened through the spread of 'fake news', rumours and incorrect information on social media.
Such misinformation often leads to confirmation bias wherein parents tend to focus on information floating around that confirm their pre-existing anti-vaccine mind-sets, superstitions, religious and political beliefs.
Relatively low literacy levels and knowledge about the benefits of the vaccine also make vast populations more susceptible in countries like India.
While the problem is ubiquitous, we are not defenceless.
A way forward must focus more than just on national-level efforts.
Vaccinations require a community effort to ensure confidence and convenience, and end complacency.
Mission Indradhanush is playing an effective role in ensuring easy cost-less access, thus tackling the issue of convenience.
But for creating confidence and ending complacency, there is a need to strengthen grassroots awareness generation and vaccine administration efforts.
This means going beyond identifying total need assessed, which is currently undertaken by the ministry of health and family welfare.
It calls for identifying vulnerable groups, that is, the people who fall in either category: Unvaccinated, or vaccinated with only one dose.
Once the challenges of access are tackled, there is a need to understand the social dynamics of the resistant populations.
Parents often fear adverse reactions or long-term side-effects as a result of the vaccine.
Cases like the attack on vaccinators in Kerala and polio hesitancy in Bihar and UP for fear of infertility and impotency highlight the adverse effects of vaccine hesitancy.
Besides, studies show that use of coercion is counter-productive when it comes to vaccinating children without parental consent.
Therefore, a system for educating mothers (after institutionalised deliveries) about measles, the benefits of the vaccine, its safety and potential side-effects is essential.
This must be coupled with mobile-based vaccine reminders and efforts through the network of anganwadi ASHA workers under the National Rural Health Mission.
Adequate monitoring efforts must also be ensured.
Leveraging incentive-based mechanisms like mandating vaccines as a pre-requisite to government schooling may also show positive results.
Phalasha Nagpal is with the NITI Aayog.
These views expressed are personal and do not represent the views of the government or any other organisation.
*Kindly note that the image has been posted only for representational purposes.