Education consultant NNS Chandra shares advice on entrance examinations, admission procedures at international universities.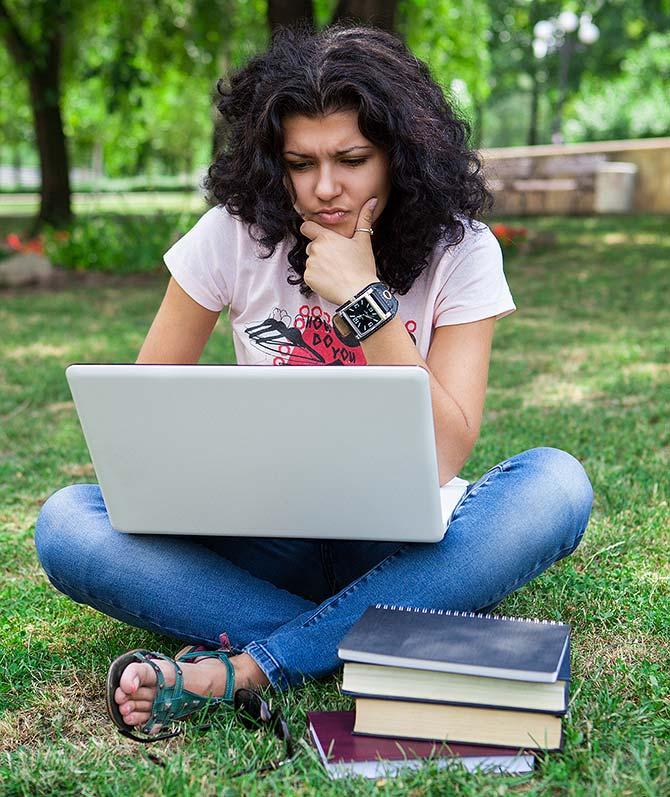 Lead image used for representational purpose only
Photograph: Kind courtesy CollegeDegrees360/Creative Commons

In an online chat with readers every Friday, overseas education consultant NNS Chandra shares crucial advice on how to pick the right course and university.
For those who missed the chat on June 30, here's the transcript:
---
Vikasitha: My daughter has completed 12th with 97.1 per cent and appeared for NEET, Jipmer and EAMCET. She scored 88.6 percentile in NEET and 82.8 percentile in Jipmer. She will not get admitted to MBBS. Please suggest whether she should try once again or suggest any other alternatives? Thank you.
NNS Chandra: Dear Vikasitha, your daughter seems like an academically focused young woman. Very good. If I were you, I would encourage her to give one more try in the competitive exams she wants to get in.
---
Shobhana Nair: My niece is a B.Sc. Biotech grad from Mumbai University. She likes Nutraceuticals. So I encouraged her to do MSc. What are her career prospects in any European or American country? Can she do her PhD in any western country? Thanks.
NNS Chandra: Dear Shobhana Nair, I am familiar with and have audited a Nutritional and Nutraceutical Sciences (NANS) program at the University of Guelph. Several universities in North America are starting to allocate more funding for such specific programs. Additional research opportunities leading to a doctoral thesis is a good option.
---
Ravindra: Sir, my daughter qualified in NEET-17. Rank is quite low. Any expectation for MBBS in Govt. Inst.? Is continuation B.Sc. Biotech advisable and in which institutes home/abroad?
NNS Chandra: Dear Ravindra. Yes, bachelor courses/programs are available in Bio-sciences and technology. If you are considering US Universities, I would encourage you to pay attention to Mid-west universities like Chicago, Purdue or Indiana.
---
Have questions for NNS Chandra? Post them here!