E-cigarettes pose a huge health risk to users, who more often than not are adolescents and young adults.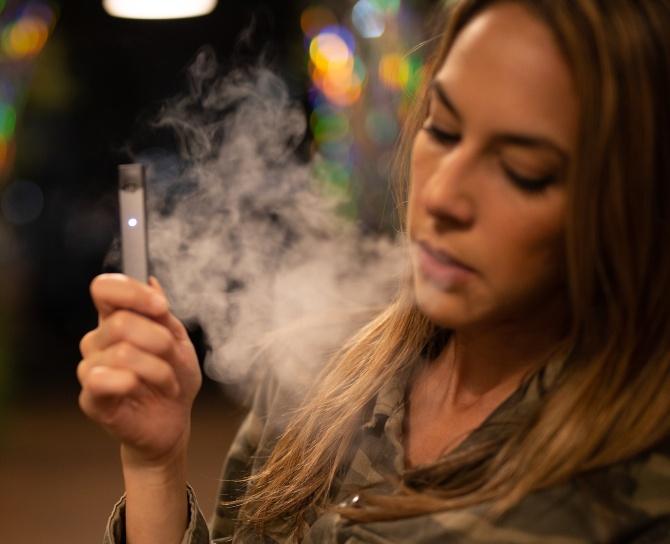 The Union government recently banned ENDS (Electronic Nicotine Delivery Systems), or e-cigarettes, as they are popularly known.
E-cigarettes pose a serious health risk to users, who more often than not are adolescents and young adults.
ENDS lead to devastating nicotine addiction and may serve as a gateway to conventional tobacco use throughout life.
By banning e-cigarettes, India has saved generations of Indians from substance dependence and tobacco-related health hazards.
An e-cigarette is a battery-operated device that heats a nicotine-containing flavoured solution to create vapours that are inhaled (or 'vaped').
Further, ENDS devices are also used to vape cannabis and other addictive substances.
Young people find vaping stylish and 'cool', ignoring its potential to trap them in a habit that they would find difficult to let go.
Unsurprisingly, the use of e-cigarettes has spread rapidly. There were several alarming media reports of e-cigarette use among school students. Therefore, government action was timely.
The health ministry decided to ban ENDS by ordinance, based on the recommendations of various expert committees, the Drugs Technical Advisory Board and the Indian Council of Medical Research.
On the eve of World No Tobacco Day (May 31), this year, ICMR published a comprehensive white paper on ENDS, recommending a complete prohibition, in the larger interest of protecting public health.
The white paper reported that use of ENDS is harmful to the cardiovascular system, respiratory system and many other body systems and poses a risk to foetal, infant and child brain development.
Studies have shown that vaping, like cigarette-smoking, impairs respiratory immune cell function and airways, resulting in severe respiratory diseases and increased susceptibility to infections.
The possibility of cancer cannot be ruled out as well.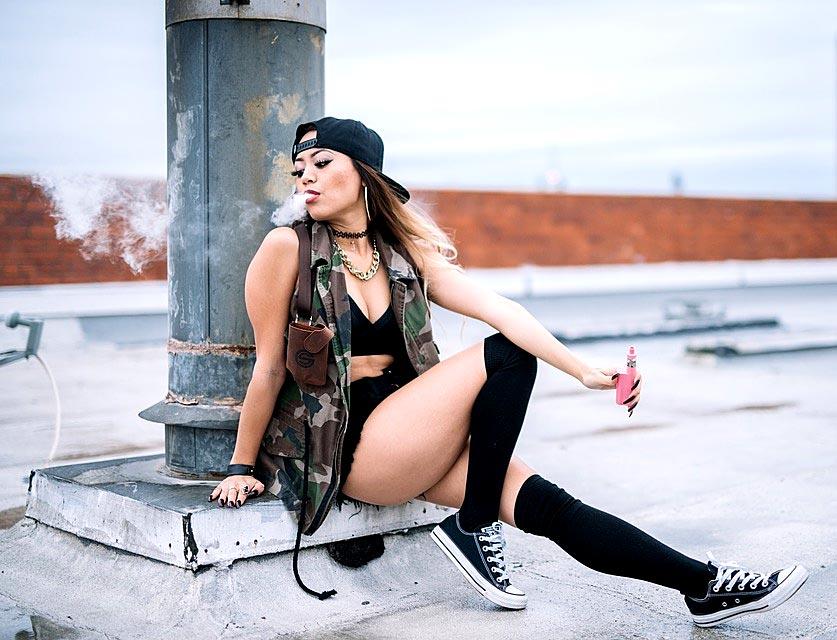 Vaping is also harmful to non-users and passive vapers.
Passive exposure to vapours during pregnancy can severely affect the health of both the mother and foetus.
There is also a potential risk of environmental hazards from the disposal of e-cigarette waste or ENDS devices, as well as their manufacture.
E-cigarette use by non-smokers can lead to nicotine addiction and thereby to regular smoking. A typical cartridge contains about as much nicotine as a pack of 20 regular cigarettes.
Furthermore, the amount of nicotine and other chemicals in these products varies widely and thus the consumer remains unaware of the actual contents of these products.
Nicotine solvents release potential carcinogens like acetaldehyde, formaldehyde and acetone, depending on battery output voltage.
Liquid-vaporising solutions contain propylene glycol, vegetable glycerol, other toxic chemicals and metals that have been demonstrated to be responsible for several serious health effects, including cancers and diseases of the heart, lungs and brain.
Moreover, the flavouring agents used in e-cigarettes can also adversely affect the consumer's health due to cytotoxic effects.
A study on menthol and peppermint vapes revealed high concentrations of the carcinogenic additive 'pulegone', which was recently banned by the US.
In many countries where ENDS were introduced, there has been an alarming increase in e-cigarette use among youth and adolescents, who are more susceptible to developing nicotine dependence than adults.
E-cigarettes are the most commonly used nicotine products in the US, and their use is reported to be rising at an alarming rate.
A US study in 2015 reported that 40 per cent of 18 to 24-year-olds. who were e-cigarette users had never smoked conventional cigarettes.
In 2018, another study suggested that about 21 per cent of high school students and 5 per cent of middle school students reported using e-cigarettes in the preceding 30 days.
Public opinion is intensifying against ENDS in the US. San Francisco became the first city to ban e-cigarettes in January 2019, and a day before India's ban, New York outlawed flavoured e-cigarettes.
The tobacco industry's efforts at harm reduction globally are not a new tactic to find a convoluted way to promote their products.
With similar claims, filtered cigarettes evolved decades ago, but the harm caused by tobacco did not decline, nor did the incidence of lung cancers related to tobacco use, across the world.
On the contrary, filtered cigarettes with added flavours were increasingly perceived as safe, helping the industry grow. Filtered cigarettes still dominate the market, with their market share climbing from 0.5 per cent in 1950 to over 98 per cent today.
Since the emergence of e-cigarettes in the mid-2000s, the industry has promoted them as a safer alternative to conventional cigarettes and an effective way to stop smoking.
The industry's claims are being endorsed by advocates of their products around the world, backed by homegrown and industry-funded research.
However, such claims have been refuted by a majority of independent researchers around the world. Ultimately, e-cigarettes are about harm proliferation, not harm reduction.
Strengthening the implementation of the WHO Framework Convention on Tobacco Control is an SDG-3 imperative worldwide.
India's swift end to ENDS is a step in that direction and could be the beginning of the rollback of e-cigarettes worldwide.
Given the high-profile pitch by the prime minister at the recent UN General Assembly event, the appreciation by WHO and others, it is very likely that India's decisive action will be emulated by many countries in the near future.
Should cigarettes be banned in India? Do let us know in the message board below.
---
Vinod K Paul is member, NITI Aayog; Balram Bhargava is secretary, department of health research, ministry of health & family welfare, and director general, ICMR.