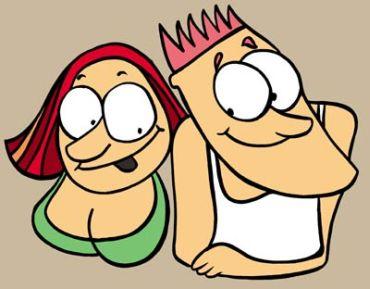 If you're dating your doppelganger, this site says you've found your soulmate! Illustration: Uttam Ghosh

A newly launched dating site has insisted that people are more likely to find love if their facial features are similar to their partners.

The site, FindYourFaceMate.com, by New Yorker Christina Bloom, uses facial recognition technology to zoom in on nine points of the face, like the eyes, ears, nose, chin, as well as the corners and centre of the mouth, and once a match is found, the site alerts the pair.

"If you look at most couples, you see that these facial features are very similar. I really believe that getting this theory out there will help people," ABC News quoted Bloom as saying.

The would-be matchmaker said her notion that people are more attracted to those that look like them came from personal experience and years of observation.

About 20 years ago, she said, she started dating her own male doppelganger and said she felt an unparalleled attraction.

"I had such a strong attraction to him and it was like nothing I had ever experienced before," she said.

"Our facial features were very similar and we were told that we looked like brother and sister everywhere we went. Then I started noticing couples everywhere I went," she said.

She noticed the phenomenon among friends and family, as well Hollywood stars, like Iman and David Bowie, Elizabeth Taylor and Richard Burton, Heidi Klum and Seal and Paul Newman and Joanne Woodward.

Bloom wrote a small gift book on the theory and later launched a blog, but about a year and a half ago she decided to get serious about putting her theory to work.

The site, which is powered by Face.com's facial recognition technology, has attracted about 8,000 people.

Bloom added she recognises that compatibility and similar values are also key components to finding long-lasting love, but said she hopes her site can help people get a jumpstart.