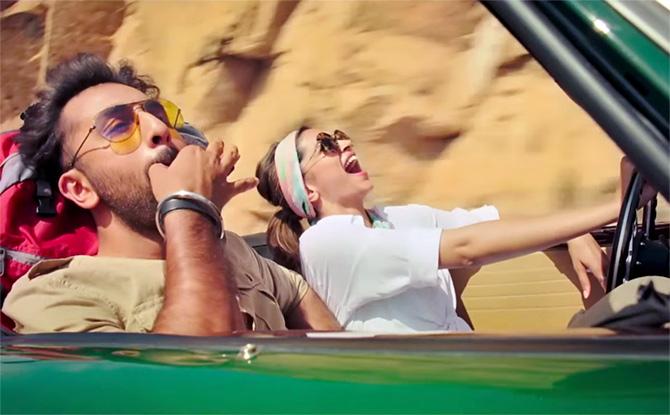 'We feel EMI holidays should pick up now.'
How travel companies are trying to win customers after demonetisation.
Business Standard's Aneesh Phadnis and Ajay Modi report.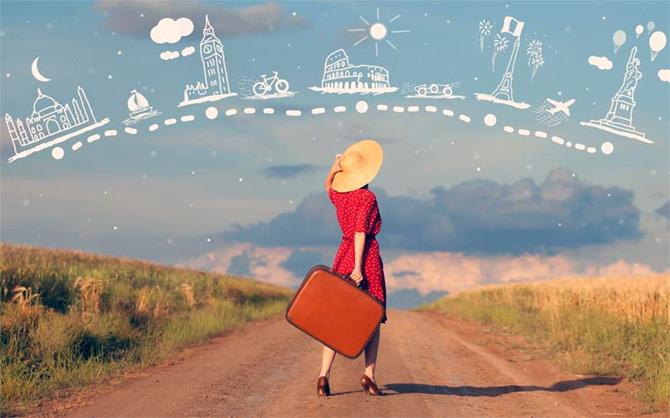 Photograph: Kind courtesy Thomas Cook/Facebook
Travel firms are luring customers with discounts and cashless payment options to tide over the weak consumer sentiment this winter.
"As a company we have been focused on driving customers to shift from offline to online for their travel bookings," said Rajesh Magow, chief executive officer, MakeMyTrip.
Rival portal Yatra is promoting EMI holidays (holidays booked with equated monthly installments). While this option has been available in the market for few years, there are few takers till now.
But now companies are hopeful it will do well as consumers are deferring their purchases due to cash crunch, thanks to Narendra Modi government's demonetisation move.
"We feel EMI holiday products should pick up now," said Sharat Dhall, president, Yatra.com
"We are back to growth after few days of a decline in transactions," Dhall said and added that there was an increase in traffic to places in northeastern states in domestic travel space and Vietnam and Cambodia for international holidays.
Foreign tourism boards including those of South Africa and The Netherlands are seeing a 25% to 30% growth in arrivals from India this year.
"There is no significant impact on number of visa applications since November 8," said Alexandre Ziegler, the French ambassador to India.
Online portals say their business has not been impacted due to demonetisation.
TripAdvisor says it has seen a 15% to 20% spurt in searches and travel planning compared to the first two weeks of November.
"We are seeing more traffic for sure. But we do not know immediately how much of these searches convert into actual bookings. We hope there will be significant last-minute bookings this time," said Nikhil Ganju, country manager, TripAdvisor.
Currently, about 45% of all domestic airline tickets and 10% of hotels are booked through online portals.
Bulk of hotel bookings is sold by offline agents who have seen a 10% to 20% decline in their sales since November.
"Overall bookings have been relatively low to what one would expect in a peak season. This is due to weak consumer sentiment and uncertainty," said a senior executive at a private airline.
Demonetisation is also bringing about other changes.
The move has forced offline travel agents and visa service providers to switch to electronic fund transfers for payments and expand their offerings.
Companies are seeing business opportunities in demonetisation.
Club Mahindra is advertising 'cashless and hassle-free holidays' as it seeks new members.
"Thomas Cook is seeing a strong uptake in cashless payment options including EMI holidays and Holiday Savings product," said Abraham Alapatt, company's president and group head marketing.
"We are working with our banking partners, and are in consultation with all our client governments, to introduce cashless payment solutions, including NEFT, RTGS, payment wallets, debit and credit cards for applicants," said Vinay Malhotra, chief operating officer (South Asia), VFS Global.
VFS Global, which offers visa facilitation services for 40 countries in India, is also accepting electronic fund transfers from travel agents and soon plans to extend the facility to individuals.