The young one looks just as adorable in his debut cover with mum.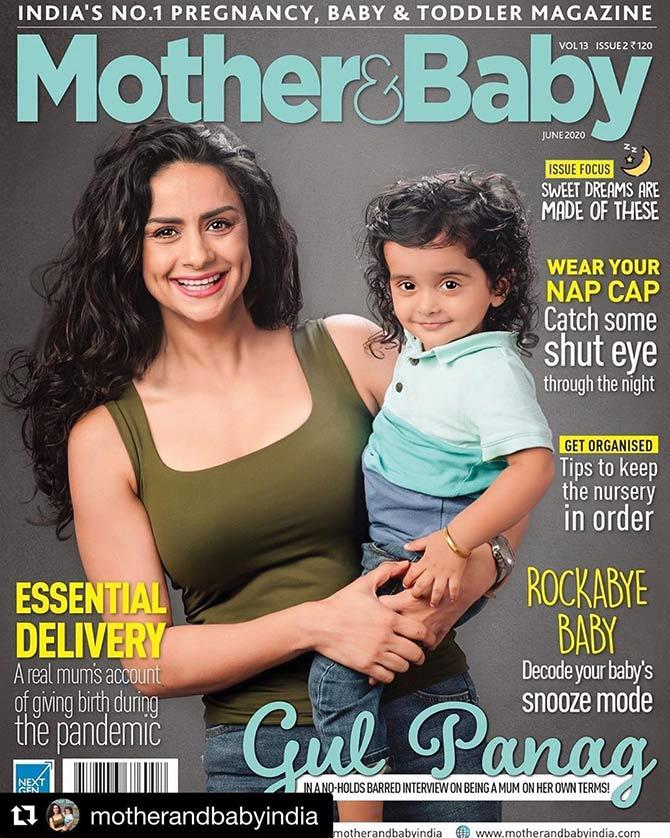 Just like Taimur, Gul Panag's son became the toast of the internet in 2019, when he'd identified prime minister Narendra Modi, on a magazine cover.
Modiji had found the one year old in the video 'extremely adorable.'
Well, the young boy who has been stealing the nation's hearts since, is on the cover of Mother and Baby magazine.
Young Nihal looks mighty pleased to pose with mum Gul Panag on the parenting magazine's latest cover.
His long curls and cutesy smile will make you go 'aww'.
With her hair let loose, mum Gul Panag is wearing a military green tank top and denims while holding him and posing cheerfully.
'Anyone else here think that Nihal looks like Frodo Baggins?' the actor quipped about her son while sharing the cover.
Gul Panag was 39 when she welcomed baby Nihal in 2018.