With over 1.7 million vacant cloud computing jobs, the future is bright for candidates with the right skills and experience, says Bhavesh Goswami, founder and CEO, CloudThat Technologies.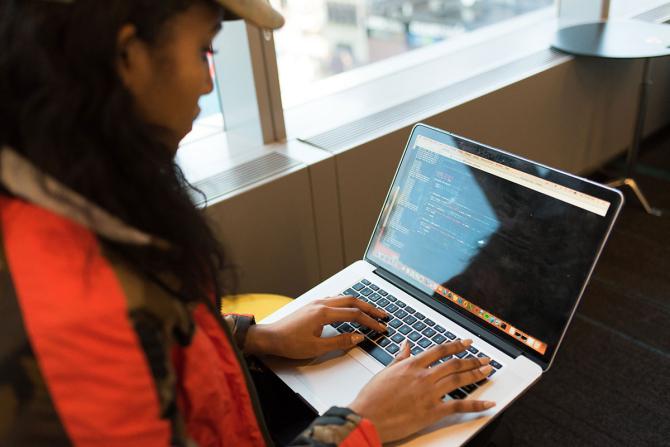 Cloud computing is a buzzword that has become ubiquitous and seamlessly integrated into our lives.
It is the service of providing resources such as data, servers, and software over a virtual network.
A simple example of a cloud computing application is the ability to stream online content from multiple sources and devices at the same time.
The concept of downloading, storing, and saving has changed, indicating the end of the era of physical storages.
With cloud applications, access to information at fingertips through mobile phones, laptops, iPads and other easily portable devices has become a norm.
In the aftershock of the Covid-19 crisis, almost all industries are adapting virtual ecosystem in their production, delivery and processes. They are rapidly adopting cloud initiatives and replacing traditional IT systems for performance, efficiency, cost optimisation and better security management which is popularly known as the 'cloud shift'.
In the history of the IT industry, it's difficult to highlight any instance when companies complained about not being able to find the right employees and the students complained about lack of jobs.
Currently, 90% of organisations have an IT skills shortage, and 75% of educators and students feel there is a gap in their ability to meet the requisite skills of the IT workforce.
The global augmentation of the cloud has rendered India and other Asia-Pacific regions under the limelight.
As per a report published by NASSCOM (extrenal link), the Indian Cloud Computing market is valued at $2.2 billion and is expected to grow rapidly by 30% and reach $7.1 billion by 2022.
Due to this exponential growth, organisations are aggressively looking for skilled professionals in various Cloud Technologies who can be a part of this historic 'cloud shift'.
However, the biggest challenge is the absence of enough skilled resources in these technologies. There are over 1.7 million cloud computing jobs that are vacant due to this demand and supply gap.
To bridge this skill gap, millennials must focus their career by aligning their learnings with the current industry needs and expectations.
Young students and professionals should pro-actively explore, get trained and certified in various Cloud Computing skills like Microsoft Azure, Power Platform, Amazon Web Services, GCP, etc., because there is a huge demand for cloud specialists in India.
With the right skills and training, you could work as a developer, architect, system operations administrator, engineer, product manager or automation engineer.
The job role presents great opportunities for career progression and financial stability.
Cloud engineers, developers and associates with 0-5 years of experience can earn up to Rs 1,200,000 per annum and up to Rs 1,700,000 per annum with 5-10 years of experience.
Currently, the average salary range of cloud architects with 10+ years of experience is between Rs 1,800,000 to Rs 2,500,000 per annum.
This depends on various factors such as location (IT hubs of India), number of years of experience, and accreditation/ certifications in different technologies.
A highly qualified and experienced cloud architect could earn up to Rs 5,000,000 per annum.
To grab these job opportunities and be a cloud computing expert, graduates should acquire certifications as well as possess various skills within the technology.
Here are five key skills required to make your mark in Cloud Computing.
1. Cloud Certification
The knowledge and skills required to land a cloud job can be demonstrated with the help of entry-level cloud certification.
As Microsoft Azure and AWS are the two biggest cloud providers, a certification from them will surely garner attention from plenty of recruiters.
Azure AZ-104: Microsoft Azure Administrator certification or AWS Certified SysOps Administrator -- Associate are two very good certifications to start.
These certifications will make sure that the cloud aspirants will have the subject matter expertise in implementing solutions, cloud concepts such as compute, virtualization, network, storage, data management, and security.
2. Programming
Stronghold of one or more programming languages such as JAVA, .NET, Node.js, or Python is of utmost importance to become a specialist.
3. DevOps
Most organisations are implementing DevOps practices along with cloud implementation.
It is great to know the integration of application development and IT operations such as deployment, managing services and continuous integration/ continuous delivery known as CI/CD pipelines.
4. Kubernetes
A lot of companies that moved to the cloud a while ago are now experimenting with moving infrastructure to Kubernetes.
All the major cloud providers have their implementation of Kubernetes. For example, Microsoft Azure has Azure Kubernetes Service (AKS), and AWS has Amazon Elastic Kubernetes Service (EKS).
Knowledge of Kubernetes is extremely essential for a great cloud career.
5. Agile practices
Most companies work on cloud project using Agile Methodologies. Thus, cloud experts are expected to have knowledge about agile development to be employed by top companies.
A cloud aspirant should be able to plan and design environments, guide through the life cycle of an implementation project, provide expert advice for continuous integration and delivery, possess strong technical skills on enterprise computing, strategise and prioritise specific technical decisions to fulfil the client requirement.
To stay competitive in the market, organisations are exploring new delivery models.
The cloud represents a fundamental shift in the way businesses are run.
Now is a good time to be a part of the cloud era that is going to explode in the future and multitudes of opportunities will spring up as the full potential of the cloud is realised.