Beer to be allowed in certain offices in Haryana; other states allow its sale in stores and malls.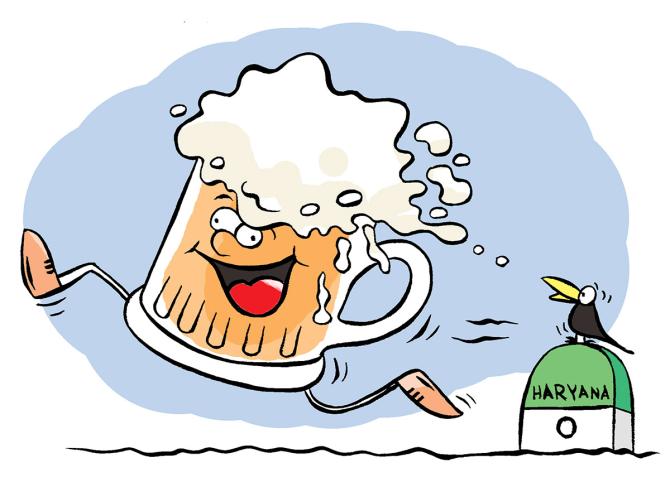 Haryana has reduced the excise duty on super mild beers and draught beer and has also reduced the fee for beer-and-wine-only pub licences by 20 per cent.
The state has also allowed people in large offices (those with more than 5,000 employees and a minimum covered area of 100,000 sq ft in a single premises) to consume beer, wine and low alcohol-content beverages.
But it is not the only state that has reduced excise duties on mild beers.
Other states like Punjab and Uttarakhand have made buying beer more accessible and some like Odisha, Rajasthan have kept excise duties unchanged on beer for 2023-2024.
Some states have increased the excise duty on hard spirits, widening the gap between the excise duty on beer and hard spirits.
Haryana has also increased the excise duty on strong beer. The duty on spirits has been increased for the second year in a row.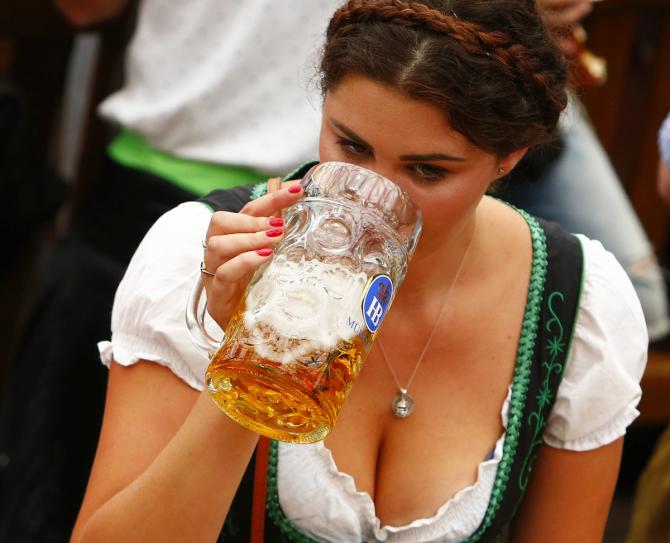 Uttarakhand has allowed Indian made beer to be sold in departmental stores and malls. Till last year, only imported beer was allowed to be sold in these places.
Punjab has also announced the opening of beer-only retail shops to increase the retail access of beer.
Rajasthan has reduced the additional excise duty on beer and has increased the additional excise duty on two out of four slabs of hard spirits.
Odisha has increased the excise duty on spirits by 10 per cent while it has kept beer unchanged and Goa has also announced in its budget speech that excise duty on low-end, high selling hard spirits will be increased this year.
Himachal Pradesh has increased the excise duty on beer but has increased the excise duty gap between spirits and the ale.
Beer is now taxed at 13 per cent while spirits suffer 18 per cent tax.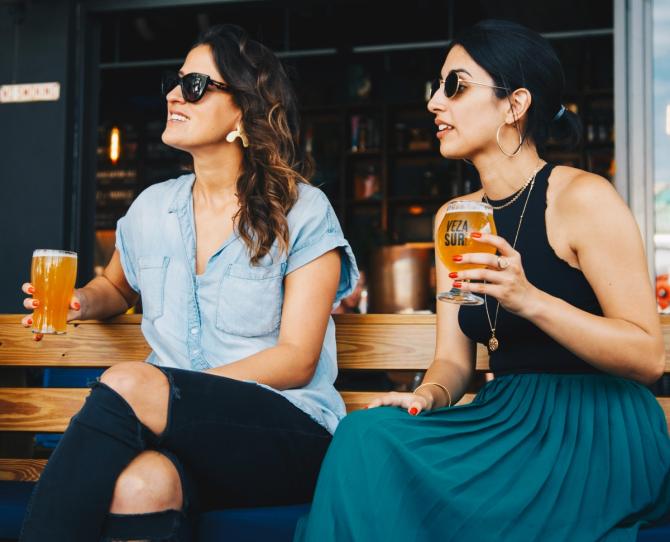 Beer makers are happy with the various excise duty changes and more retailing options offered by some states.
"We are encouraged with many states in India announcing excise policies favourable to low-alcohol beverages like beer over hard spirits. State governments realise the need to reduce harmful effects of alcohol consumption. Beer with its low alcoholic content between 3.5 per cent and 8 per cent can play an important role in this endeavour with improved retail access," Anasuya Ray, VP, Corporate Affairs, AB InBev India, tells Business Standard.
International Spirits and Wines Association of India believes that digitisation is key for the industry, especially with respect to label and pricing approvals.
"ISWAI welcomes the new policy that has announced an increase in IMFL (Indian made foreign liquor) and BIO quotas. Digitisation is a key industry ask, especially with respect to label and pricing approvals. Currently, these are done manually and are time-consuming, leading to operational delays," says Nita Kapoor, CEO, ISAWI.
India is the world's largest consumer of whiskey and research firm Statista has pegged the revenue in the alcohol drinks market to $49.58 billion in 2023.
It also expects the market to grow annually by 6.53 per cent (CAGR 2023-2027).
Feature Presentation: Rajesh Alva/Rediff.com